Unbelievable Deals: Get 40%-70% Off on Amazon Watches this Diwali!
Amazon 2023 Diwali sale is live now. Its time to celebrate in style with latest Amazon watches and smartwatches. This exclusive sale offers amazing discount on your favorite brands including FastTrack, Titan, Casio and more. Take advantage of this opportunity to gift yourself and loved ones a smart gift and keep up with the latest trends this Diwali.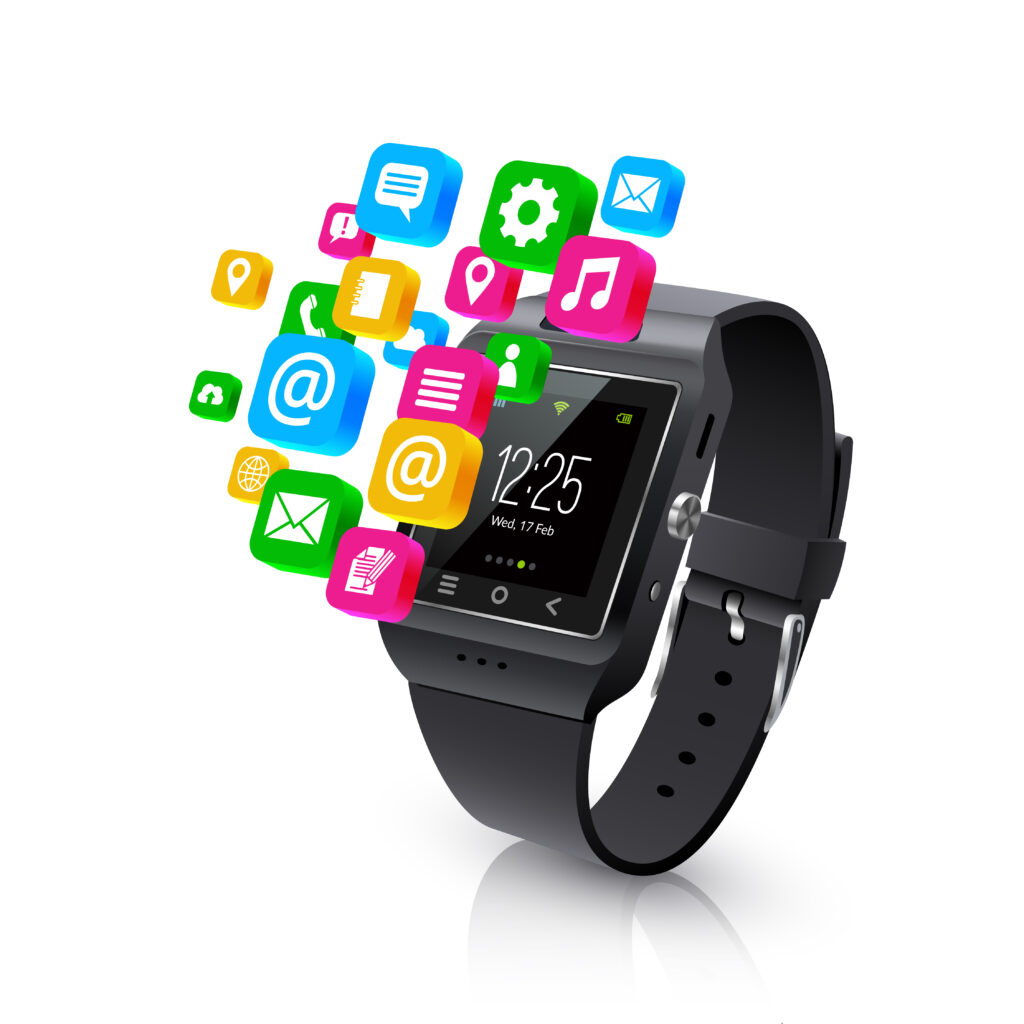 We have got you fully covered with our selection of top-notch luxury watches to suit your taste and style. This sale get the elegant and budget friendly smartwatches and classical watches to accessories your wrist and stand out from the crowd.
Best FastTrack Amazon smartwatch starting at Rs.1399
FastTrack watches comes with trendy design and affordable prices. It gives you the ultimate experience where fashion meets technology. The all-new Limitless version comes with large UltraVU HD Display in punchy colors, a perfect fit for your style. It has SingleSync BT calling, AI coach, advanced 100 multisport tracker and 100+ watch faces. The massive 7 Day Battery Life lets you cover your weekly health goal with no worries.

You may also like: Vivo Diwali offer 2023 on new smartphones
Titan Analog starting at Rs.649
Titan is the reliable performer with elegant design in the watch industry since time immemorial. If you are looking for a watch which has stood the test of time, then Titan is right choice for you. The user-friendly watch comes with water resistance and Quartz design which makes it a good choice in top 2023 watches list. It is the ideal choice for birthday, anniversary and wedding gift. The current deal starting at just Rs649, so hurry and grab one.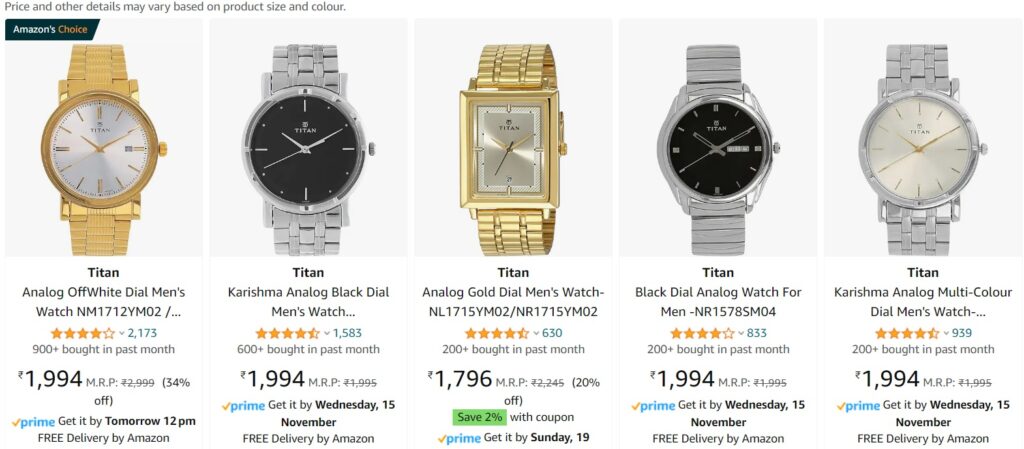 Casio Vintage Analogues starting at Rs.876
The perfect for all contemporary and modern looks, this vintage timepiece comes with durable case and Bezel style. It's the perfect combination of Durability and functionality at affordable price. Their watches comes with shock resistance, water resistance and a long battery life for everyday scenario. The micro light feature lets you focus in the dark and busy road when you need the time with a click of a button.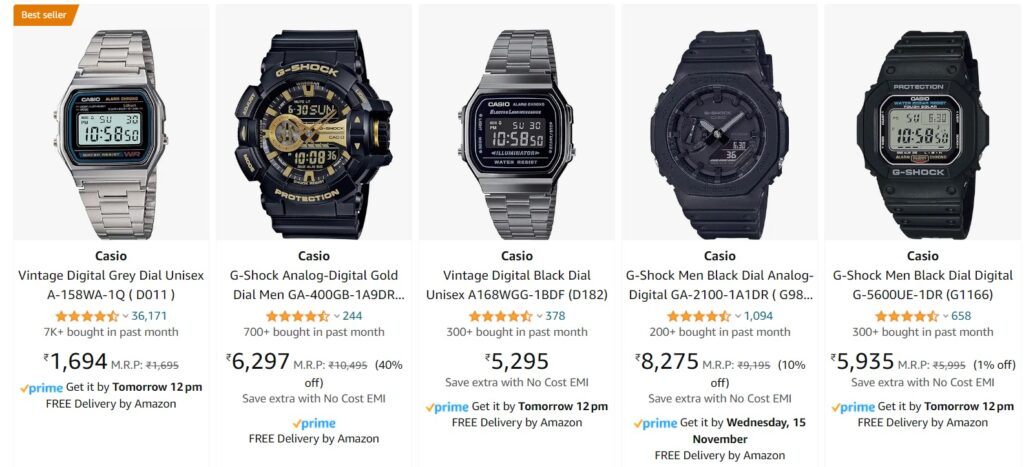 Boat Trendy smartwatches at Rs.1099
Boat smartwatches lets you stand out with their sleek design, extended battery life and comfortable fit. It is fully equipped with multiple features like health tracking, notification and sports mode to achieve your daily calorie goals. The budget friendly Boat segment offers excellent value for money, making it an ideal choice for anyone seeking an affordable and stylish smartwatch for everyday wear.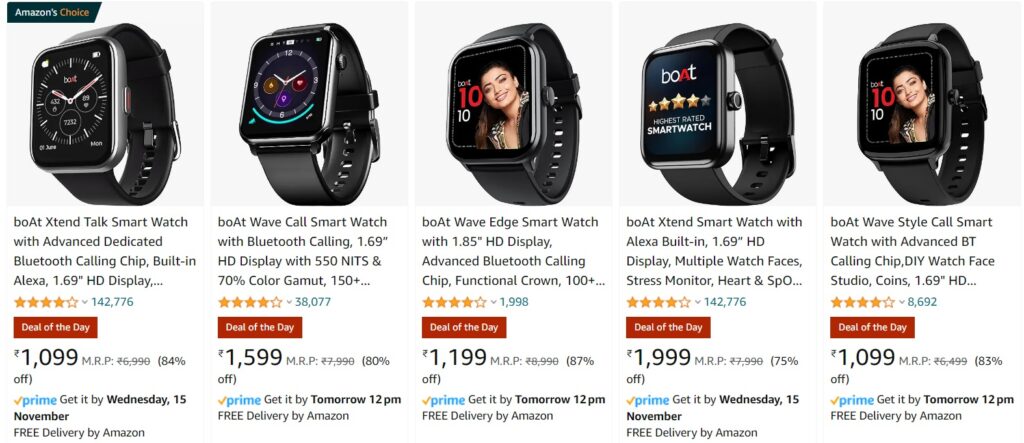 Noise smartwatches starting at Rs.1099
Noise is a renowned Indian electronic brand, it is distinguished by its exceptional health monitoring capabilities, empowering one to take charge of their well-being. It is equipped with advance sensors, which provide accurate and detailed insights into heart rate, sleep pattern, blood oxygen level and stress level. Noise has a fleet of latest smart watches offering multiple features including like sports mode, on screen music playback and social media feeds and many more. It empowers you to embrace a healthier and more connected lifestyle.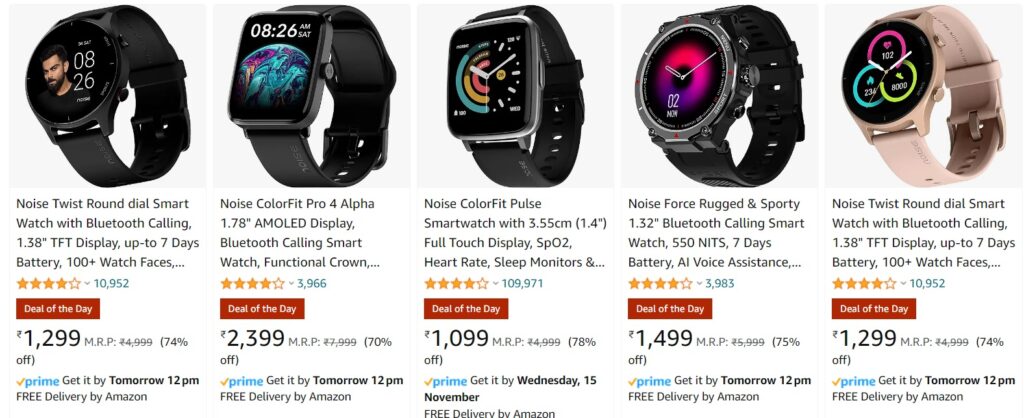 Amazfit smartwatches starting at Rs.2500
Amazfit smartwatches are designed with a keen eye for details. It boasts sleek designs that seamlessly blend into any style. From the classic Amazfit GTR to the sporty Amazfit BIP, it offers a diverse and vast range of latest smart watches to suit every personality and preferences. Amazfit variants comes with 60+ sports modes, blood oxygen tracker and 5ATM water resistance technology which pushes it in top of the game. Hurry and grab one to achieve all your fitness goals and stay fit.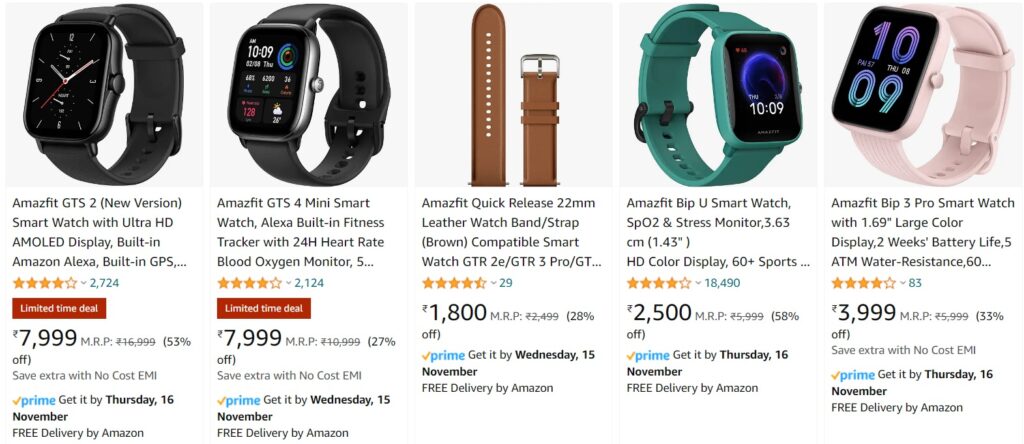 FAQs about smartwatch sale:
Q.1 Which popular watch brands are available in Diwali Sale?
Ans. The popular watch brands which you can buy are FastTrack, Casio, Titan, Timex, SEIKO, Diesel, Guess, Timex and much more.
Q.2 What are the best watches for everyday wear?
Ans. a) Timex Fairfield: Classic and affordable with durable design
b) Casio G-Shock: For Adventure enthusiast, water resistant and can withstand rugged use.
c) Seiko 5 Sports: Versatile and affordable watch with sporty design.
d) Fossil Minimalist: Sleek and stylish watch with minimalist design.
e) Daniel Wellington: Fashion-forward and trendy watch with a classic design.
Q. 3 What are the best smartwatches for fitness tracking?
Ans. a) Garmin Forerunner 955: High-end smartwatch with advanced GPS and heart rate monitoring.
b) Polar Grit X Pro: Durable and rugged smartwatch with long battery life and advanced training features.
c) Amazfit GTR 3 Pro: Affordable and versatile smartwatch with comprehensive health and fitness tracking.
d) Fitbit Sense: Smartwatch with focus on stress management and overall well-being.
e) Samsung Galaxy Watch 5: Smartwatch with powerful processor, bright display, and long battery life.