Samsung Galaxy SmartTag2: Upgrades Capable Item Tracker
For those who require an item tracker, the upgraded Samsung Galaxy SmartTag2 presents a feasible alternative because of its enhanced water resistance and longer battery life.
Item trackers are a great way to make sure you never have to search through your couch for your vehicle keys again, but which one should you get? While Samsung's revised Galaxy SmartTag is a good alternative for many, and the new SmartTag2 is even better, Apple AirTag is arguably the most widely recognized.
The Samsung Galaxy SmartTag line is enhanced by Samsung Galaxy SmartTag2, opening up new and better methods for monitoring valuables. SmartTag2's enhanced design makes it more beneficial than before.
The updated item tracker has been revealed; it is available in black and white, but users who were looking for additional customization options will be disappointed. But that brings the bad news to an end. The device's improved water resistance, longer battery life, and other benefits are the first good news. On October 11, the Galaxy SmartTag2 went on sale for $29.99.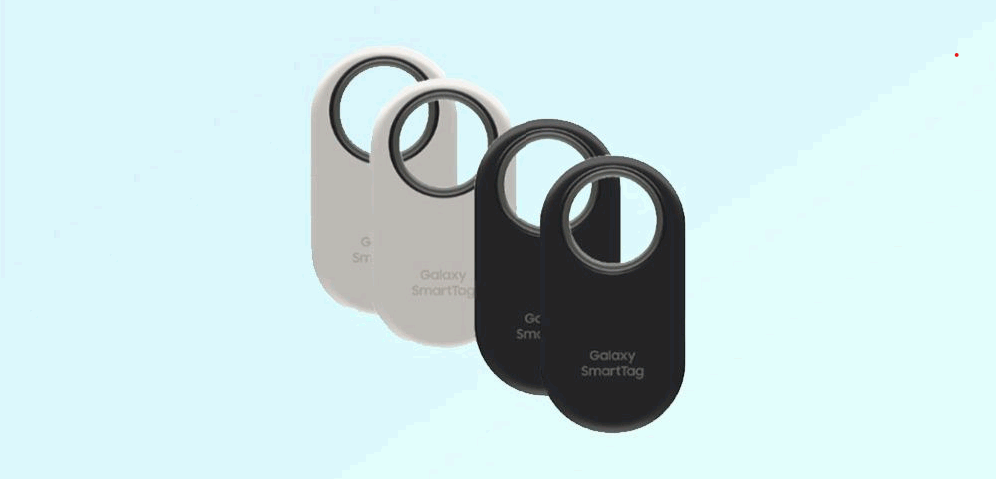 "We are constantly looking at ways to make people's lives more convenient through Samsung Galaxy's industry-leading innovations," said Jaeyeon Jung, Executive Vice President and Head of SmartThings, Device Platform Center at Samsung Electronics. "With the Galaxy SmartTag2, we set out to make sure Samsung Galaxy users can find their belongings in an easy and intuitive way. With an enhanced finding experience and a longer battery life, Galaxy SmartTag2 will provide users with greater peace of mind for longer and in more situations."
Easily Find Lost Items With The Galaxy SmartTag2 Intuitive Features
With the addition of arrows to indicate the direction and distance of the Galaxy SmartTag2 from the user, the Compass View feature on the Galaxy SmartTag2 has been improved. Any Galaxy smartphone with UWB (Ultra Wideband Technology) capability, such the Galaxy S23 Ultra2, can access this mode.
There has also been an update for the SmartThings Find app. The SmartThings Find app on the user's smartphone now has a shortcut added to newly registered Galaxy SmartTags, making access quick and simple. To further enhance the user experience, the app now has a simple design and a full screen map view.
When switching Galaxy smartphones, SmartTag2 now automatically re-syncs with your new Galaxy smartphone using your Samsung account.
New Modes Provide Extended Battery Life
With the introduction of a new Power Saving Mode to the already-excellent Normal Mode, users may now enjoy the Galaxy SmartTag2 for longer. Power Saving Mode is the ideal way to preserve battery life while making sure you can monitor your belongings if you depend on SmartTag for continuous item tracking.
The battery life of the Galaxy SmartTag2 is now up to 700 days with Power Saving Mode, which is more than twice as long as that of earlier Galaxy SmartTag models. The battery life has been increased to 500 days, even on Normal Mode, which is a 50% increase over prior models.
You May Also Like: Redmi 13C Launched With Great HD+ Display, MediaTek Chipset
Users can follow their belongings for longer by switching between the two modes with ease, including vehicle keys and motorcycles.
The Sleek Design Adapts To Diverse Conditions and Expands Usability
The Galaxy SmartTag2 was designed to be easy to use, with a compact size and ring-shaped design. By employing metal on the interior of the ring for increased resilience that can support accessories like clips and keyrings, the wide metal loop improves the product's durability. Additionally, these gadgets are attachable to luggage and bags.
The Galaxy SmartTag2's IP675 water and dust resistance rating is another improvement to its robustness. This makes it possible for users to monitor their belongings in even more difficult situations, like while traveling outside. Pet owners don't have to be concerned about regular wear and tear on the device from their pets playing outside or using their water bowls.
Never Lose A Thing Again
In regard to privacy, Samsung states that it "remains committed to securing the privacy of Samsung Galaxy users, with the location of the device being made available only with the user's permission". The statement continues, "SmartThings Find also encrypts user data and is supported by Samsung Knox for an extra layer of security. Furthermore, disabling Lost Mode immediately hides the owners' contact information and wipes the message left by the owner from the device."
All of these features sounds good, but there's a catch: Google's Find My network compatibility isn't mentioned, which means that a Samsung phone is required in order to utilize the Ultra Wideband technology.
However, there is some integration to be gained. According to Samsung, the Galaxy SmartTag2 is at least compatible with the SmartThings Station and SmartThings Find.