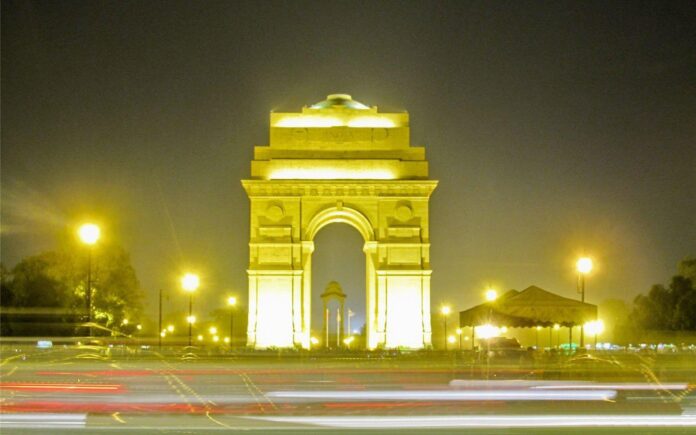 Delhi is famous for its rich history and prominent landmarks, besides the street markets, bustling crowds and the very tempting street food! Yes, street food forms a very distinguished part of the capital city of India and why not, street food manifests the very essence of the food culture of this metropolitan city. It forms an indispensable part of the world acclaimed Indian cuisine and it is so well imbibed into our food culture, that we cannot think of surviving without it.
Here are a few most loved and best Street food in Delhi and the best places to delve into them to your heart's content.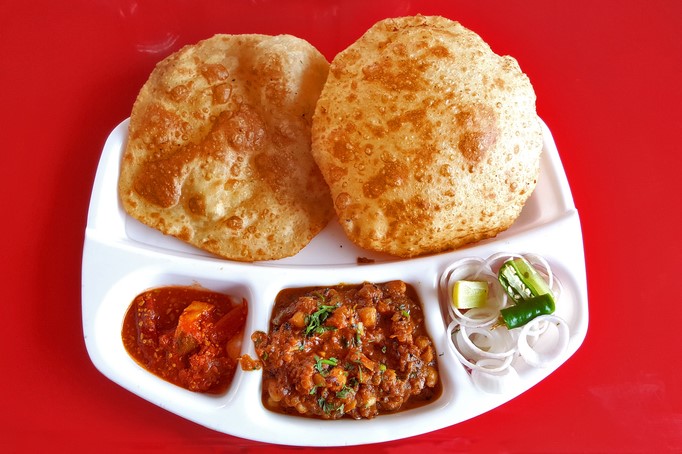 Lip Smacking Chole Bhature
Who wouldn't love to dig into a platter of lip-smacking Chole with crispy fluffy Bhaturas? The very thought of it makes your mouth water. If you are a foodie and like something as spicy and delectable as a plate full of Chole Bhature, then there are several food joints in Delhi serving you with that. One of the best street foods in Delhi, you must not miss trying Chole Bhature when you are here.
Try out at:
1. Nand Ke Chole Bhature in Sadar Bazar
2. Giani di hatti at Chandni Chowk
3. Roshan's at Karol Bagh
4. Chache di hatti at DU
5. Bikanerwala at Rajouri Garden
6. Kwality Restaurant at CP
What you would spend:
Rs. 80 to 150 for a plate
Divinely Delicious Veg/ Egg Rolls
A perfect grab-and-go delicacy and a favourite of those who love spicy and filling snacks, Veg/Egg Rolls are one of the most preferred and famous street food in Delhi. You would find restaurants and street vendors in abundance who serve a variety of Rolls which are a perfect treat to your taste buds. Head to any of the below-mentioned food junctions and indulge in your favourite delicacy. You can also order these delicacies online. Just check out for swiggy offer today to get the best discounts on your orders.
Try out at:
1. Nizam's in CP
2. High on Rolls, Defence colony
3. Taste Drive at Rajouri Garden
4. Local joints in Kamala Market
What you will spend:
Rs. 100 – 450 per person.
Crispy Spicy Aloo Chaat
If you are looking for something divine to satiate your spicy cravings, then this Aloo Chaat is undeniably the best option to go for. One of the most soul-satisfying and best Street Food In Delhi, Aloo Chaat is loved by people of all ages and forms a perfect in-between snack during your shopping sprees at the local markets.
Try out at:
1. Nathu's Sweets in Bengali market
2. UPSC Bhavan
3. Taram Bazar at Chandni Chowk
4. Bittu Tikki Wala
5. Haldiram's
What would you spend:
Rs 45 – 80 per plate
Delicious dessert Rabri Falooda
If you are having some serious sweet cravings, then I bet this is one of the best street foods that you can dig into. The addictively delicious Rabri Falooda is not just your pick but every Delhite's favourite! One-of-its-kind and sinfully delicious dessert, Rabri Falooda is something you will find hard to keep your hands off. You may also order through your online delivery partner Swiggy and avail some swiggy offers today to make digging into your Rabri falooda more delightful.
Try out at:
1. Haldiram's
2. Om Sweets
3. Kaleva
4. Giani di hatti, Chandni Chowk
What you would spend:
Rs. 50 – 100 per plate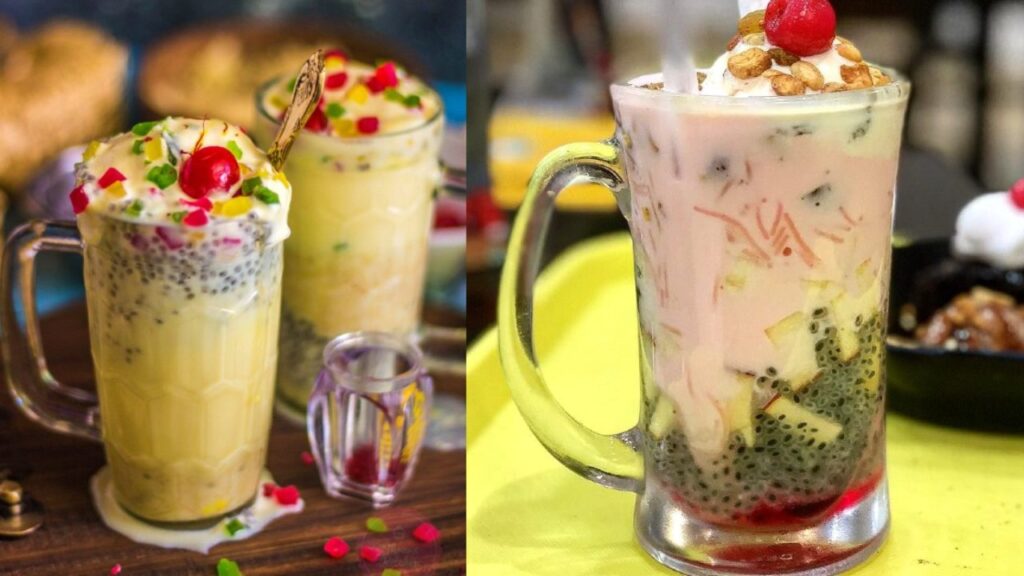 The shahi snack– Kebabs
For the foodie who travels through the length and breadth of the metropolitan city in search of the best street food in Delhi, Kebabs will surely be on the top of their snacking list on zomato offers. Kakori kebabs, shami kebabs, Galouti Kebabs, you name it and you get the juiciest and the most flavorful Kebabs you would have ever relished! Kebabs are undoubtedly the most popular street foods in Delhi and for all good reasons. Grab a plate of these just to know what we mean.
Try out at:
1. Al Kakori at Vasant place market
2. Chawla's at Tilak Nagar market
3. Khan Chacha Ke Kebabs
4. Kebab Factory at Saket
5. Various local joints for Kebabs
What you would spend:
Rs 350 to 800 for 2 people
Heavenly indulgence Aloo Tikki chaat
If you are a fan of potatoes and chaat, you cannot ignore this exquisite appetizer and the famous street food in delhi that is a perfect combination of spices, lentils and flavours! The crispy Aloo Tikki dunked in dahi and spicy tamarind chutney……… what more divine could one ever ask for? With your delivery partner Swiggy, you may even order for these heavenly treats right at your door- step. Avail swiggy offer today for some amazing discounts and deals!
Try out at:
1. Ranjeet Tikki at Janakpuri
2. Atul Chaat Corner at Rajouri Garden
3. Natraj in Chandni Chowk
4. Aggarwal's
5. Bikanerwala
What you would spend:
Rs. 50- 100 per plate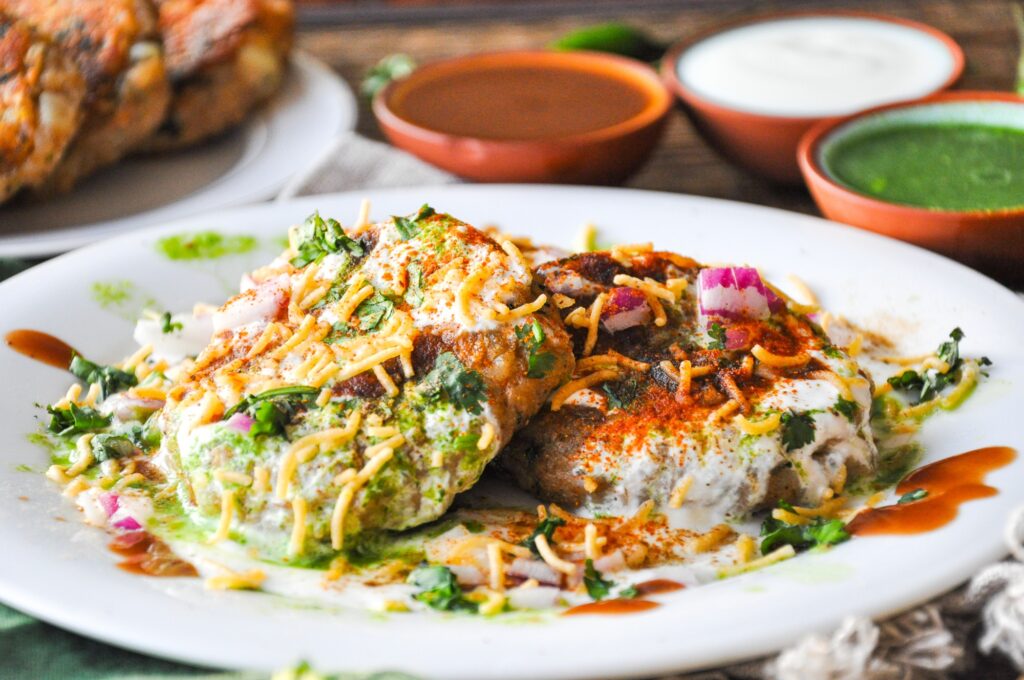 Sinfully scrumptious Pav Bhaji
The most popular Indian street food and indeed a favourite of every Delhiite, Pav Bhaji is not just a snack, but a complete meal. And what is the best part? Well, you will find several local joints as well as restaurants serving this scrumptious food to completely satisfy your soul that's hunting for something drool-worthy!
Try out at:
1. Vaishno Chaat Bhandar, Kamla Nagar
2. Arjun Bombay Pav Bhaji, Model Town
3. Evergreen Sweet House, Green Park
4. Haldiram's
What you would spend:
Rs150 per plate
The tempting dumplings, Momos
The famous street food in Delhi, having its origins in the Tibetan/ Nepalese cuisine and adapted well by the Delhites, Momos are a must-try street food for anyone who visits Delhi. This bite-sized easy snack is loved for its taste and ease of eating. It is also preferred over fried food as it is steamed and also contains the goodness of veggies/ minced meat in its savoury filling. Order online and get them delivered at your door steps and avail discounts on swiggy todays offers for a thorough enjoyable treat!
Try out at:
1. Q D's Restaurant, Hudson Lane
2. Bunglow road, Kamla Nagar
3. Local joints at markets
What you would spend:
Rs 40 to 100 per plate
Tandoori delight Paneer Tikka
For every paneer lover, Paneer Tikka is an absolute heavenly delight and the best street food in Delhi! Why? Well, it's a perfect combination of spices and flavours in the succulent melt-in-the-mouth paneer grilled in a tandoor. An ultimate paneer indulgence, Paneer Tikka is indeed a must-try if you are in Delhi and are on an outlook for the most loved Indian street food for vegetarians.
Try out at:
1. Khan chacha
2. Rajendra da Dhaba, Safdarjung Enclave
What you would spend:
Rs. 150- 300 per plate
The buttery spicy Chole Kulche
Any food lover would find solace in the myriad options that Delhi throws when it comes to street food. Chole kulche is one such street food that is loved for its spiciness, flavours and wholesomeness. A part of the famous Delhi street food, Chole kulche is easily attainable at all local markets and finds its place straight into your heart with the very first bite. Indulge in a platter or you would regret not having tasted one of the heavenly street foods in Delhi!
Try out at:
1.Haldirams
2. Om Sweets
3. Lotan Chawri Bazar
4. Yadav's at Saket
5. UPSC Bhawan
What you would spend:
Rs 70 – 100 per plate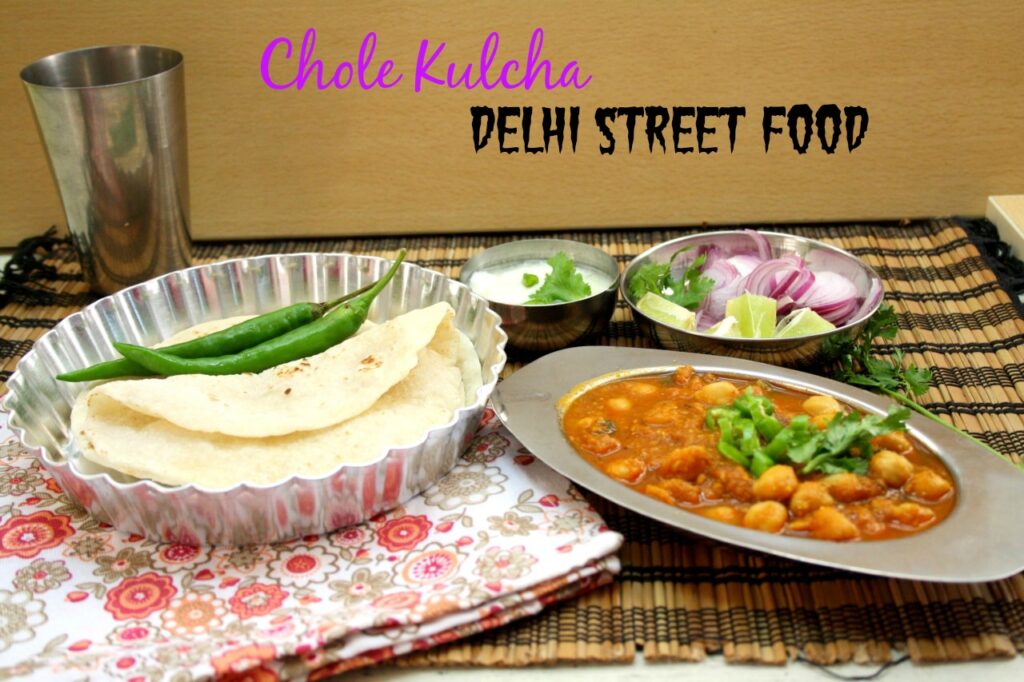 Winding up
Delhi has not just allured its residents and visitors with its vibrancy and pace, but also with the street food that forms an integral part of its lifestyle. If you are in the capital city, give yourself time to delve into the delectable and best street food in Delhi and enjoy being instantly hooked onto its magic!
Happy eating!