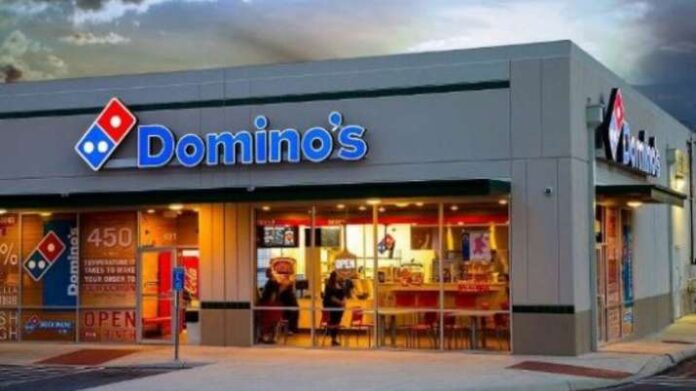 Busy weekdays, fun weekends, hectic mornings, lazy afternoons…….one solution: Dominos Pizzas! If you don't have time to cook or the hunger pangs strike you out of nowhere, pizza is the comfort food you can resort to. And what's better than ordering some lip-smacking crispy-crusty pizzas, topped with your favourite toppings and lots of cheese from Dominos? Yes, of course, that's something one can do besides jumping onto some exclusive offers and dominos coupons that you are offered to enjoy while you dig into your favourite delicacy! Dominos is known for its exceptionally delicious pizzas that come in a variety of toppings to choose from.
Did you know Dominos also offers some other mouth-watering snacks that you can't just keep your hands off! If you did not know, but are inquisitive to know now, then just keep reading. Here, we bring you the top 5 snacks Dominos Pizza offers besides pizzas and which are loved by one and all.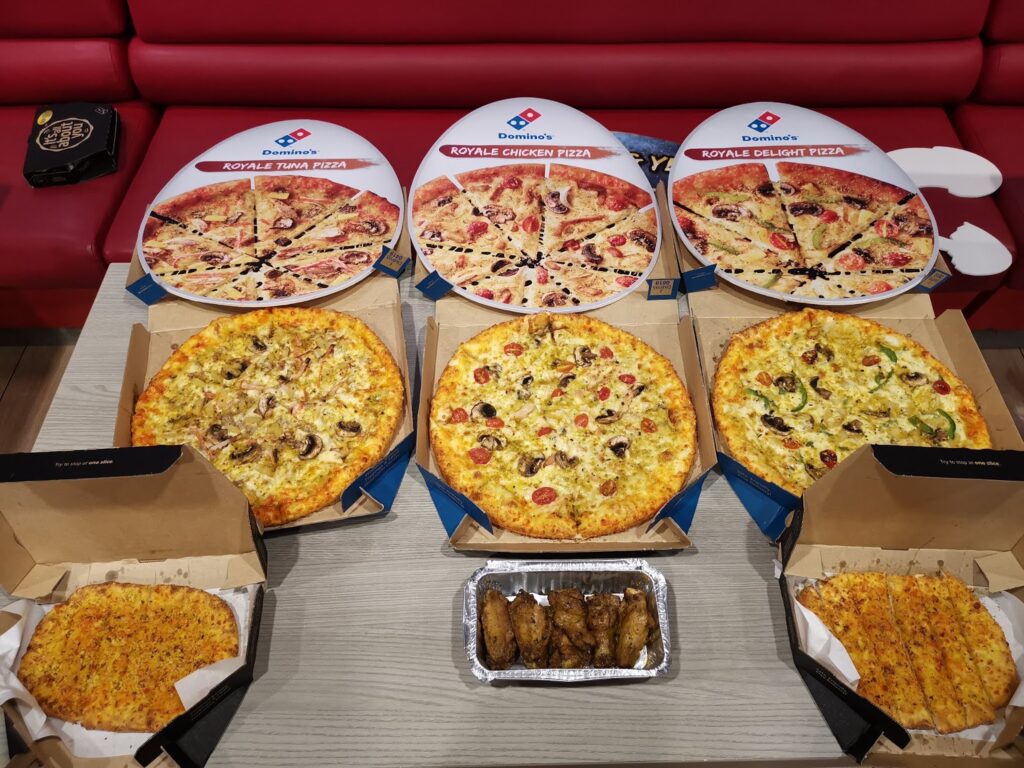 Image Source: google

The Spicy, Saucy- Pasta
If you thought Dominos only masters in Pizzas, then you are seriously mistaken. Have you ever tried a variety of pasta that Dominos offers? If you haven't until now, it's time to dig into the scrumptious hot pasta treats, as soon as you can. It is something you should not be missing out on for too long. If you have a liking for Jalapeno, then the cheesy Jalapeno fusilli Pasta would come as a delightful treat for you with cheesy Jalapeno sauce, onions, Jalapeno and parsley garnishing creating the magic! Tomato lovers can order the tangy, saucy, creamy fusilli pasta with olives and green capsicums as the dressings. If you have an obsession for paneer tikka or chicken tikka, then Tikka Masala Pasta would be something completely drool-worthy. Try the pasta as per your preference among veg or non-veg variants and I assure you, they are equally divine! You should also try the recently launched dominos pizza pasta, that's a new welcoming addition to its galore of the luscious menu! Launched with two options to choose from, Morocco Spice Pasta Pizza (veg/ non-veg) and Creamy Tomato Pasta Pizza (veg/ non-veg), it's a dream-come-true savory for the die-hard foodies. Order the delicious pasta this weekend and avail of dominos offers to get the latest discounts.
What you can order:
Creamy Tomato Pasta (veg/ non-veg)
Cheesy Jalapeno Pasta (veg/ non-veg)
Tikka Masala Pasta (veg/ non-veg)
Perfect Pizza Partners- Garlic Bread
Have you ever tasted these flavor-packed crusty slices of pure delight? If your answer is 'no', then your taste buds are until now deprived of something so sinfully delicious. Dominos is not just pizzas but much beyond that. When you order your pizza or pasta, this time, don't forget to add some freshly baked garlic bread that is so richly adorned with cheese, juicy corn, Jalapenos or even your favorite chicken sausages! These garlic breadsticks that are baked to perfection, taste best when relished with one of your favorite dips that Dominos offers, like, Cheesy dip or Jalapeno dip. If you thought Garlic bread would just be garlic and parsley slathered veg treats, then you must surely check out the Chicken Pepperoni Stuffed Garlic Bread. The name itself is so tempting that you would swoon over it! Below are a few variants that you may want to indulge into:
What you can order:
Classic Stuffed Garlic Bread
Chicken Pepperoni Stuffed Garlic Bread
Garlic Bread Sticks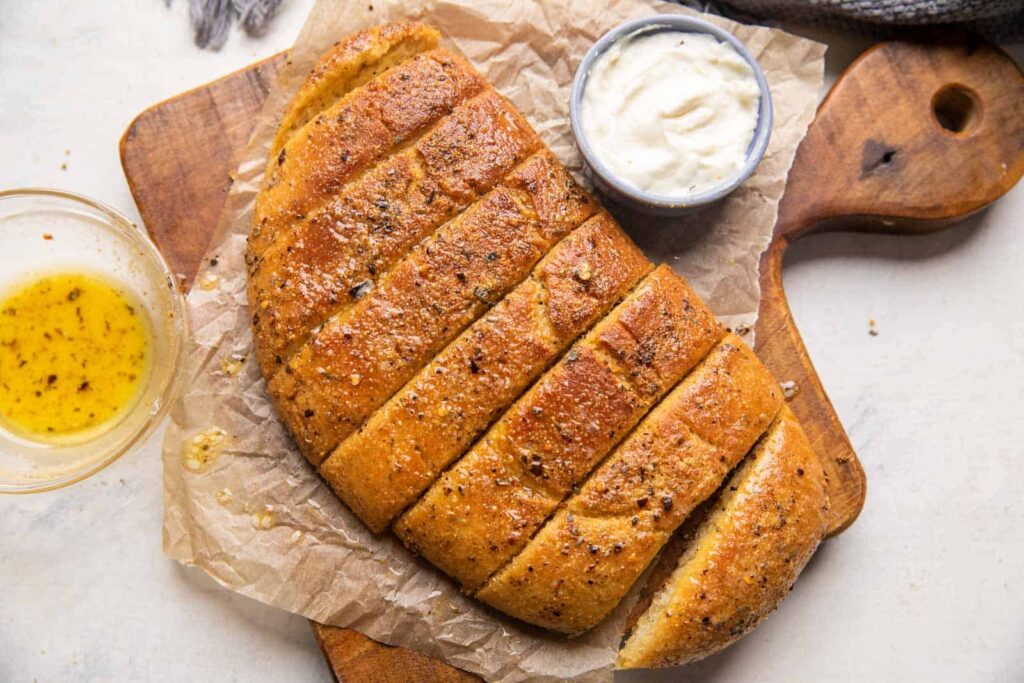 Image Source: google

The tantalising ones- Chicken Wings
Domino's chicken wings are too tempting to resist, just like its Pizzas and Pasta. You get to savour the juiciest, succulent chicken wings with a riot of flavours only at Domino. Perfectly roasted, fried and scrumptious chicken is all that any gourmet would wish for and Dominos is there to grant every such wish. If you haven't tried roasted chicken wings peri peri, then you are missing out on something that is so divinely gratifying. The crispy roasted chicken wings in classic hot sauce and the luscious peri peri flavour is surely going to steal your heart away. For those who love the spicy, crispy, saucy chicken, then Roasted Chicken Wings Classic Hot Sauce is just for you! Grab Chicken Meatballs with spicy hot peri-peri seasoning. If you are a fan of peri peri spices, I assure you, you will love the tender chicken in a unique combination with the spiciness of the peri peri seasoning. Those who love the boneless chicken are in for luck, with Domino's offering one of the most delectable boneless chickens you would have ever had. Yes, I am talking about Boneless Chicken Wings Peri-Peri. It is a perfect boneless delight any non-vegetarian would ever ask for. Chicken Meatballs in Peri-Peri sauce will be a complete indulgence for sure! The melt-in-the-mouth juicy and succulent meatballs are perfect to bowl over any non-vegetarian food lover. Look out for some dominos coupons and enjoy the discounts and offers for today.
What you can order:
Roasted chicken wings Peri Peri
Roasted Chicken Wings Classic Hot Sauce
Chicken Meatballs Peri Peri seasoning
Boneless Chicken Wings Peri Peri
Chicken Meatballs Peri-Peri sauce


Heavenly delights- Tacos
If you are already in love with this grab-and-go food, then you will surely want to bite into these heavenly delights that Dominos offers. This delectable savory dish from Mexican cuisine makes for a wholesome meal as the Tacos are stuffed with nutritiously flavored veggies or meat rolled with tortillas. You can watch out for dominos offers while ordering the Tacos of your choice and enjoy the treat with family and friends. Topped with creamy harissa sauce and veg/ non-veg patty, the irresistibly delicious Tacos will be your favorite in the very first bite. If indulging in some real soul-satisfying delicacy is all that you crave, then Tacos is the best choice.
What you can order:
Taco Mexicana non veg
Taco Mexicana veg
Taco Mexicana veg (single)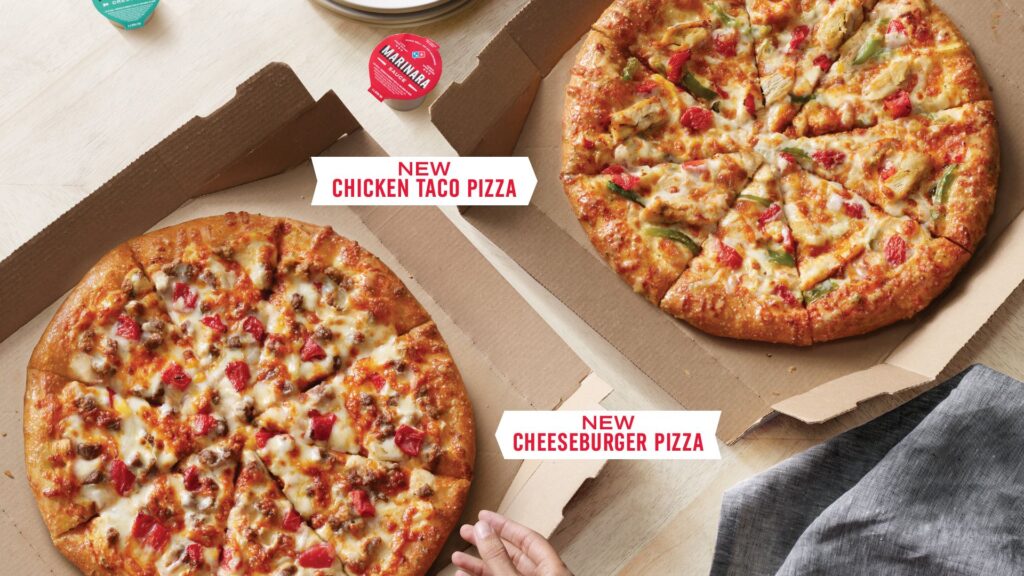 Image Source: google

The supreme indulgence- Burger Pizza
It's a perfect choice for those who find it difficult to select one among the two, a burger or a pizza, for a delightful snacking. Burger pizza from Dominos is the answer to your pizza and burger cravings as this is everything that a burger and pizza are when put interestingly together. Delve into this dish that has freshly baked buns cuddling up with cheese peri-peri chicken/ paneer, tomatoes, capsicum and red paprika, in creamy mayo, to form a lip-smacking scrumptious delight and a perfectly supreme indulgence. When you are at Domino's or even ordering pizza or other meals from home, remember to order Burger pizza for sure and it will truly make your day!
What you can order:
Burger pizza- classic veg
Burger pizza- premium veg
Burger pizza- chicken non-veg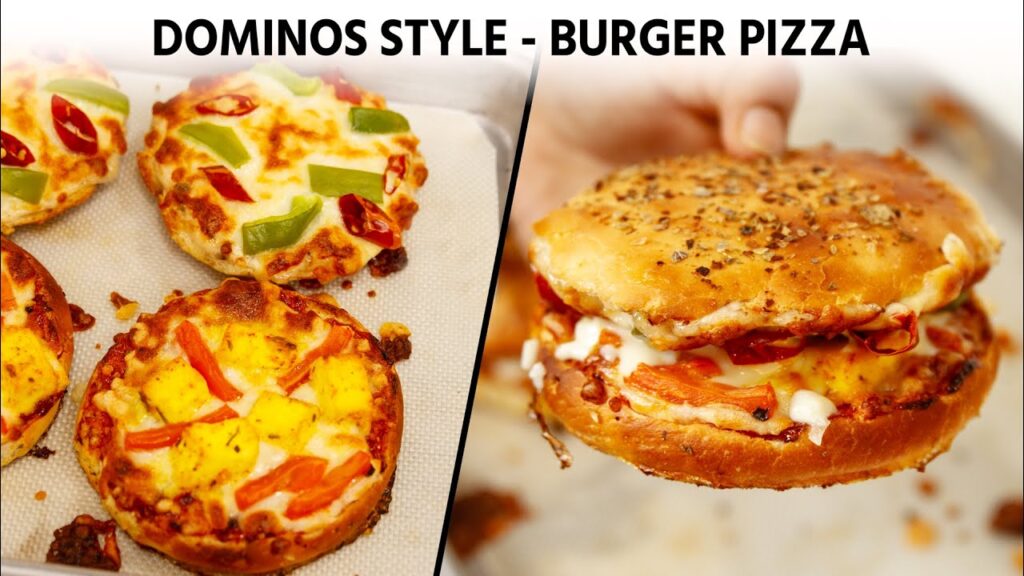 Image Source: google
Wrapping Up
A perfect food can set your mood and spirits right! Try some amazing foods from Dominos like the ever so delectable domino pizza pasta or garlic bread or the crispy chicken or even the Tacos, and enjoy the peace such divine foods can bring!
Happy Snacking