Our bodies are continually exposed to bacteria, viruses, parasites, and other pathogens as we move along a sea of infections. These pathogens infiltrate our bodies, attack them and grow, resulting in infections and diseases, making us sick! Here our immune system comes to the rescue and protects us from diseases while aiding us in combating their devastating effects.
A proper diet is imperative for boosting your immune system along with regular exercise and a good amount of sleep, and you need to include each in your daily routine.
Here we discuss at length some of the healthy food in india which are considered powerful immune system boosters coming in the form of natural food that should be included in your everyday meals.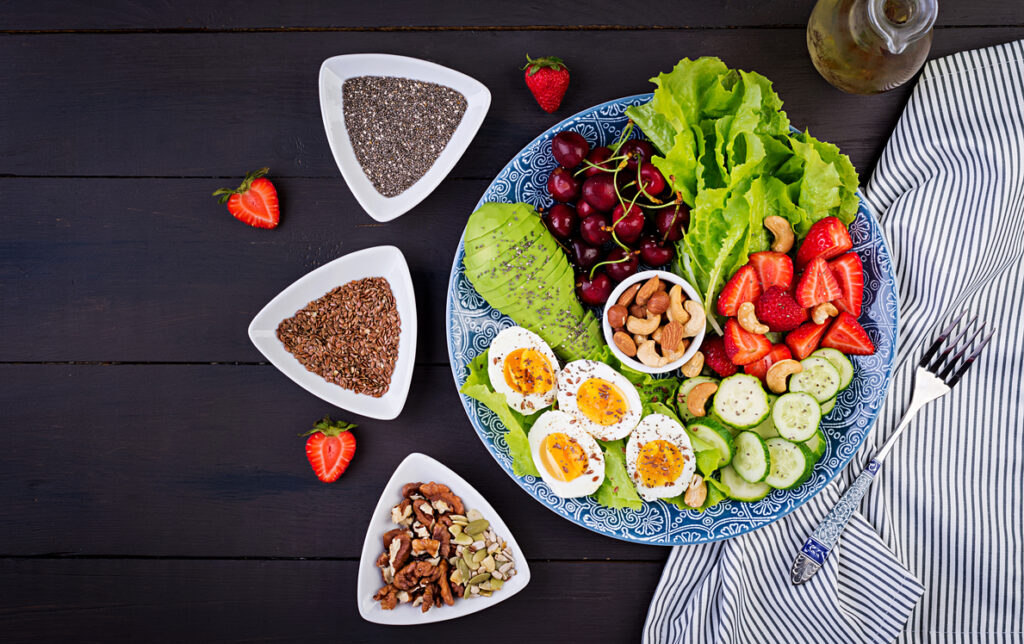 1. Citrus fruits
Citrus fruits are loaded with Vitamin C or ascorbic acid, a key nutrient that helps in rendering your immune system a boost! Vitamin C encourages your immune system to produce white blood cells, a primary component in fighting infections and diseases. Some citrus fruits that you should include in your regular diet are lemons, oranges, grapefruits, tangerines, etc. A daily recommended dose of Vitamin C for adults is 75 mg for women and 90 mg for men.
2. Garlic
Owing to its medicinal properties, Garlic has been widely used in households for centuries as a healthy food in india. There has been evidence that garlic can be helpful in a variety of medical problems such as heart disease, high cholesterol and cold and flu! Garlic has also proven to be beneficial while fighting-off infections as it is loaded with antioxidants. It also supports boosting your immune system, helping you fight common ailments like cold and flu. You can take garlic in raw or aged form and either of the forms is equally beneficial in therapeutic properties.
3. Broccoli
If you are a health-conscious person, then you cannot miss this super vegetable popular as an immunity booster food in india! Broccoli is packed with nutrients such as vitamin A, vitamin C, vitamin E, fibre and minerals and a good amount of antioxidants. Broccoli is considered one of the healthiest vegetables and can be consumed raw or slightly cooked to keep its nutrient value intact. Broccoli also contains a high amount of potassium, which helps maintain a healthy nervous system besides optimal functioning of the brain. It also promotes regular muscle growth. Broccoli also contains other nutrients, such as magnesium and calcium, which help regulate blood pressure and also a good amount of vitamin K, which is necessary for bone health and the prevention of osteoporosis. Broccoli helps boost your immune system by providing you with beta-carotene and minerals like zinc and selenium.
4. Almonds
Basically, all nuts contain a rich amount of vitamins and minerals that make them the perfect health food! Nuts heighten the ability of the immune system to fight off a wide range of viruses, also including the ones causing flu and the common cold. Almond skin is known to improve the ability of white blood cells to detect viruses and also increase the body's ability to prevent viruses from replicating and spreading inside the body. A regular intake of Almonds can help protect you from getting infected with viruses as the almond skin stimulates the immune response and also contribute to antiviral immune defence.
5. Yoghurt
Yoghurt happens to be tasty and easy food, which brings along lots of health benefits. Rich in almost all nutrients that your body needs, yoghurt can be an ultimate immunity booster. Yoghurt contains calcium, phosphorus, magnesium and potassium, along with a fair dose of vitamin B12 and riboflavin which are known to protect your heart from many diseases. Not only this, but Yoghurt also provides lots of protein, which helps improve metabolism, by raising your energy expenditure. Yoghurt contains live bacteria, better known as probiotics, which help improve your digestive health. Probiotics in yoghurt are also believed to reduce inflammation that is linked to viral infections, gut disorders and several other health conditions. It is widely used in an Indian kitchen as it is considered one of the most healthy food in India.
6. Wheat germ
Wheat has been accepted as a staple food around the world for centuries. People consume grains and cereals to maintain a healthy balanced diet, as these contain complex carbohydrates, vitamins and minerals. When we talk about wheat germ, a tiny part of the wheat berry, we mean to say, it is the healthiest part of the wheat berry. It has a whole powerhouse of nutrition even though it is just a small part of the wheat berry. Wheat germ is packed with minerals, like zinc, manganese, magnesium, phosphorus, that help your body to perform different functions efficiently. While zinc fights viruses and helps in strengthening your immune system, manganese helps in keeping your heart and bones strong while also giving a natural boost to your immune system. Wheat germ is also beneficial as it contains essential vitamins like folate, thiamine and Vitamin B6. Apart from the vitamins, wheat germ also comprises vitamin E in high levels, and being an antioxidant, vitamin E helps to protect brain cells, cell membranes and cholesterol levels in your body.
7. Raw honey
Raw honey has been used in traditional medicines for hundreds of years now, and many reasons support its widespread usage. Raw honey that comes straight from the bee-hive, contains more health benefits as compared to regular honey. It is believed that processing and pasteurisation make regular honey lose many of its beneficial elements, while raw honey, in its natural form maintains all of them! Raw honey contains a range of compounds that act as antioxidants. These include phytochemicals, flavonoids and ascorbic acid. These antioxidants reduce oxidative stress in the body by eliminating free radicals. Foods rich in antioxidants have proven to reduce the risk of chronic diseases. Raw honey also contains a small number of vitamins and minerals, like, calcium, magnesium, manganese, potassium, phosphorus, zinc, niacin, riboflavin, pantothenic acid and more. It is also antibacterial and antimicrobial in property, so it efficiently kills harmful bacteria and fungi. Considered as the immunity booster food in india Finding pure honey is sometimes a pain in the neck as it is not readily available. But online pharmaceutical store 1mg. com can make things easier for you. Using the coupon for 1mg, you can order pure honey right at your doorstep and enjoy the purity of nature along with some great deals.
You May Also Like to Read: 15 Scrumptious Indian Party Snacks You Should Try For Your Weekend Party!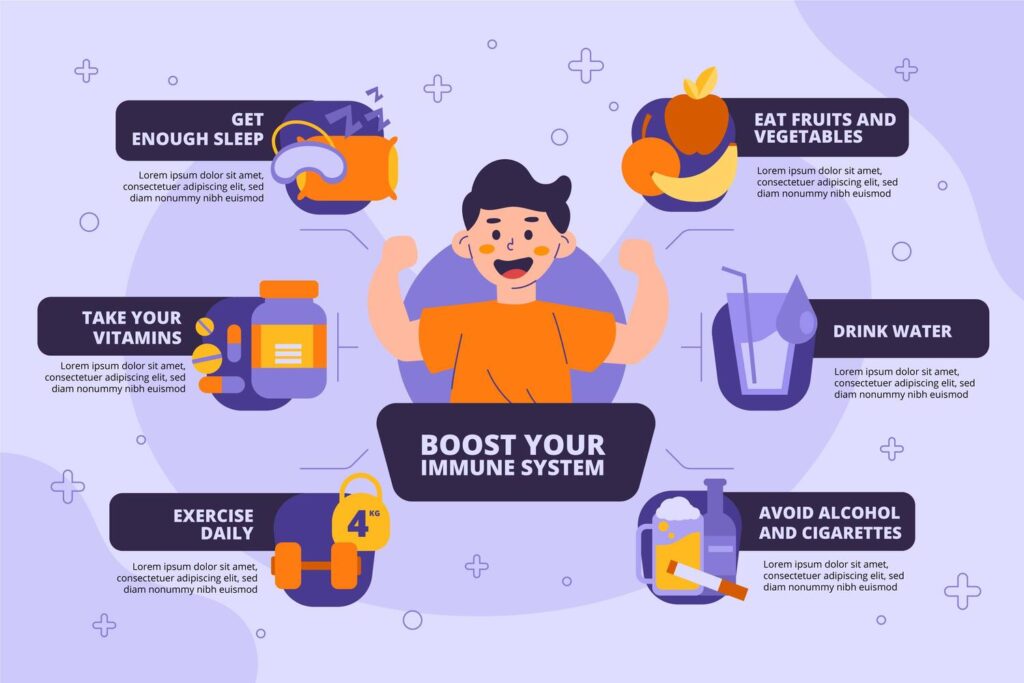 Wrapping Up:
With the help of this list of healthy food in india, you can churn out a balanced diet plan for yourself and your family and enjoy a healthy and happy life.
But despite you do everything that you need to keep up with a healthy life, you might sometimes just fall prey to the unprecedented illness! Just take a break, give yourself the care and attention that you deserve, and you will be fit and fine within no time! A proper treatment is also imperative for curing ailments and being availed of quality medicines is a matter of great luck. Ordering online medicines can really be a breeze using 1mg coupon while also being sure of the quality product being delivered at your doorstep.