Swiggy is an Indian online food ordering and delivery platform. For better services, this platform provides various Swiggy offers, discounts, coupon codes, and promo codes for new and existing users. And most importantly, Swiggy has partnered with over one lakh restaurants to offer multi-cuisine options to their customers. Not only that customers can also order groceries from its Instamart platform and get it delivered in minutes. With this, the services of Swiggy do not end here because this platform also provides pick-up and drop package delivery, Swiggy Genie services. And customers can also get offers on Genie services as well. So, here is a list of the latest Swiggy offers, discounts, and coupon codes.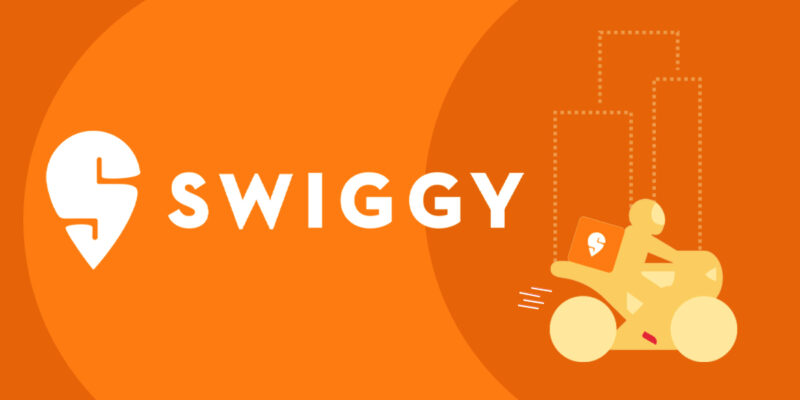 Swiggy Offers on First Order
Swiggy provides welcome offers, discounts, or Swiggy first-order coupons to new customers. New customers can get up to 50% off on ordering food from this platform for the first time.
Swiggy Membership Offers
Customers can unlock unlimited benefits and convenience by buying a Swiggy One membership. With this membership, customers can get free delivery up to 10km on food orders above 149rs. Not just that, if members are opting for dining out, they can get up to 40% off by using code ONE150 on making a payment.
This membership is not exclusive to only food ordering services, members can get offers and discounts on other services like Instamart and Genie. Members can get free delivery from ordering groceries from Instamart on orders above 199 rs. and they can also get Swiggy Instamart offers as well. Customers can also avail of a flat 10% discount on the Swiggy genie coupons.
Swiggy Instamart Offers
Swiggy Instamart is a grocery, vegetable, and fruit delivery service that can be easily accessed by the Swiggy app. Here, new users or existing users can avail of multiple offers such as Swiggy Instamart offers, discounts, Swiggy Instamart coupon codes today and so much more. Latest hot deals like up to 40% flat off or free delivery on orders above 199rs, and flat 120rs. off on using Swiggy Instamart coupon code INSTA120 is available on the Swiggy Instamart platform.
Swiggy Coupon Codes
Here we brought a list of the latest Swiggy coupon codes, on applying these codes customers can get up to 60% off on different orders. Remember these Swiggy offers apply to selected restaurants or items.
STEALDEAL – With this Swiggy coupon code, customers can get 60% off up to 120rs. on orders above 179rs.
TRYNEW – With this Swiggy coupon code, customers can get 50% off up to 100rs. on orders above 149rs.
PARTY – With this Swiggy coupon code, customers can get a flat 15% off on orders above 900rs.
GENIE10- With this Swiggy genie coupon, customers can get a flat 10% off on all genie deliveries. There is no minimum order limit and it applies only to delivery fees.
CITIFODDIE – This Swiggy coupon is applicable for Citi Credit and Debit cards. Customers can get 15% off up to 300 rs. on orders above 1200 rs on making payments through Citi Debit and Credit cards.
Swiggy Dineout
Swiggy also added a dine-out feature where you can choose your favorite Swiggy partner restaurants. With this, you can get top discounts and Swiggy offers. To avail of this choose your favourite restaurant and inform them on arrival and finally pay with Swiggy dineout. By opting for this, customers can get up to 40% off on their favorite restaurants.
Swiggy offers various deals on discounts on different – different restaurant partners. As we know Swiggy works pan-India -India therefore Swiggy offers and discount coupons may vary from city to city. For more details, you can check out the Swiggy app for exclusive benefits for your location. Other than that, Swiggy also offers an Invite and Refer Friend program for all customers where you can earn up to 2,500 cashback.