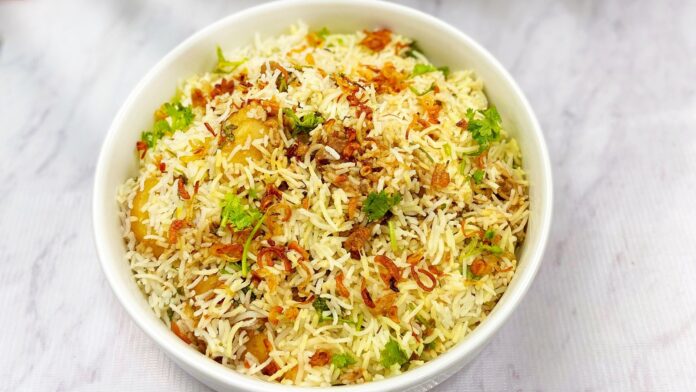 If you're considering a holiday trip to Chennai, you'll want to know what the city has to offer. Chennai, formerly known as 'Madras,' is a city that displays its rich cultural background while also boasting about its urban lifestyle, which it manages to integrate seamlessly. Chennai is worth visiting to experience its vivid culture, British-era museums and monuments, the world-famous Marina beach and of course the mouth-watering culinary delights. When we talk about food, how can we forget to mention the mouth-watering Biryanis that Chennai is famous for?
Here, we mention a few of the most famous places that serve the best biryani in Chennai and that should be your go-to spot when you visit the metropolitan this time.
1. Copper Chimney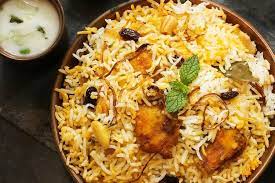 One of the most popular Biryani outlets in Chennai, Copper Chimney serves authentic Biryani that is prepared from the most flavourful spices and fresh ingredients. A complete family restaurant that is internationally acclaimed, Copper Chimney also serves one of the best Mughlai cuisines that will leave you delighted with the best dining experience.
2. Sukkubhai Biryani
Founded in 1975, Sukkubhai Biryani is known to serve the best biryani in Chennai. This food joint serving delicious Biryanis of different meats and also veggies was once just a coffee stall that gradually grew up to a junction that is loved for its ambrosial biryani preparation. Whether it is Biryanis or continental dishes or any other cuisine, Sukkubhai always puts its best foot forward to entice its guests.
3. Aasife Biryani
Serving authentic Biryani to the gourmet population of not only Chennai but entire South India, Aasife Biryani is one of the most popular restaurants in the southern part of the country. It hosts one of the most expert chefs who entice their guests with a variety of seafood items, mutton and chicken dishes besides the best biryani in Chennai.
4. Buhari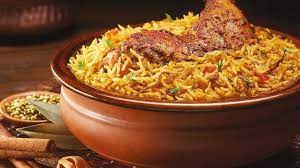 Buhari rose to fame with the invention of its most delectable recipe ever, Chicken 65! Besides its iconic invention, Buhari is also known for its keemas and kababs and various other delicacies. A complete family dining joint, Buhari knows exactly how to delight its guests with traditional food as well as new inventions. With swiggy promo codes free you can order online and avail yourself discounts on your order.
5. Maplai
Maplai is famous for a range of non-vegetarian dishes on its menu. It serves a variety of sinfully delicious non-vegetarian starters that can leave any foodie wanting more. Maplai is basically a South Indian food restaurant but it is also known for the irresistible biryanis that it serves.
6. Hotel Paramount
This is a legendary restaurant serving authentic biryanis and is popularly known for being one of the best places for savoury biryanis. This family dine-in restaurant serves fish biryani, egg biryani, prawn biryani besides the most loved chicken biryani. This restaurant is also known for offering quality food at the most reasonable prices.
7. Yaa Mohaideen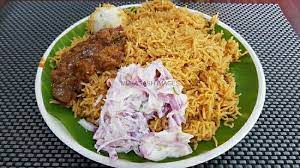 This is yet another famous restaurant that serves authentic biryani besides a variety of Indian delicacies. Yaa Mohaideen is specifically famous for its mutton biryani that also fetched the restaurant an award for being Chennai's No 1 Biryani restaurant. You can take your family to this restaurant or order biryani online and enjoy the most delectable food at reasonable spending.
8. Paradise Biryani
An authentic restaurant that prepares food the traditional way, Paradise Restaurant is known for its quality food and variety of Hyderabadi cuisine. It serves a variety of kababs and delicious desserts besides the best biryani in Chennai. Paradise restaurant is a perfect place to take your family for a dinner and relish some of the most delectable foods in the entire city. Or you may also order online with swiggy promo codes free on each order and get your delicious treat delivered to your doorstep.
9. Ambur Star Biryani
A family-owned and run restaurant in Chennai, Ambur Star Biryani has been serving authentic biryani to food lovers for four generations! It is also a popular spot among tourists for digging into the most delectable biryanis in Chennai. Its menu comprises a variety of biryanis traditionally cooked with fresh ingredients, by one of the most experienced chefs in the city.
10. Zaitoon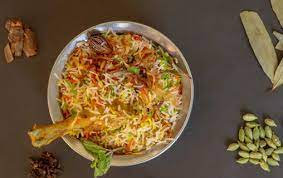 Basically an Arabian Cuisine restaurant, Zaitoon serves authentic biryani cooked over a wood fire using the most flavourful spices and the best basmati rice. Being a multi-cuisine restaurant, Zaitoon also serves other dishes, but its mutton biryani happens to be the most popular. The food served here and the ambience is sure to render you one of the best biryani experiences you ever had.
11. Salem RR Biryani
Serving foodies for more than 30 years and with various branches spread across the city, Salem RR Biryani is one of the most relied places for authentic biryani. This restaurant serves its signature chicken biryani along with the scrumptious mutton biryani, tandoori biryani and mutton rezela. You can order using promo codes free for swiggy and avail discounts.
12. SS Hyderabad Biryani
SS Hyderabad Biryani is one of the favourite places for biryanis with multiple branches spread across Chennai. It is considered the best place for relishing authentically prepared biryanis in North Chennai with the best quality ingredients being used that are coupled with affordable prices.
13. Sigree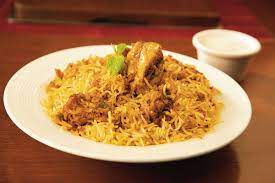 If you want to taste the real dum biryani, then Sigree is surely the place to be. Sigree has many branches spread across Chennai and each of them serves the most authentic dum biryani. Even though a little heavy on the pocket, Sigree restaurants serve the best biryani in Chennai that will keep you coming back for more.
14. Hajeera's Kitchen
This is an outlet that does not have a dine-in, but they have an option where you can either take away the food or order biryani online. This outlet has a decent collection of mouth-watering biryanis that makes it a sought-after place as a great takeaway and online ordering food joint.