It is hard to imagine Goa without beaches, exotic nightlife, heavenly seafood, exciting water sports and trendy bars! Isn't it? Well of course!
But do you know Goa has a lot more to offer beyond all this? It hosts numerous historical monuments, cathedrals, churches and temples, besides a bountiful flora and fauna, some of the most popular waterfalls and national parks in India, and a vibrant culture that is the soul of this spectacular state.
If you are planning to tour this stunning place and are preparing an itinerary for unique places to visit in goa, let us help you with a list of places that will leave you awestruck.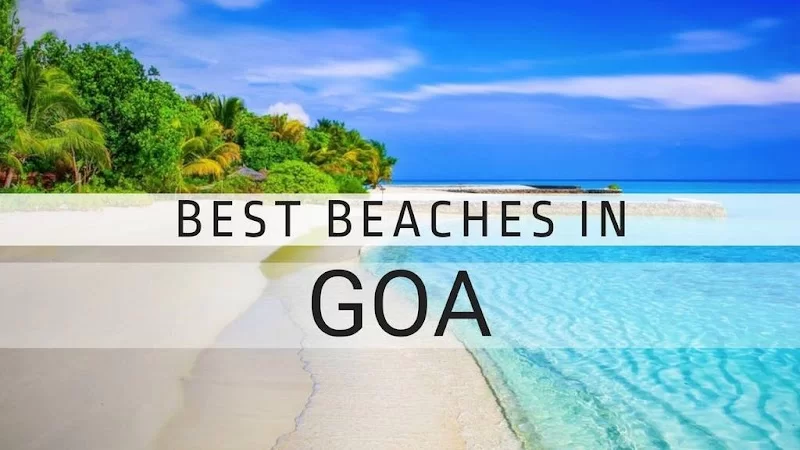 1. Basilica of Bom Jesus
Declared as a World Heritage site by UNESCO, the Basilica of Bom Jesus Church is one of the oldest Churches located in Bainguinim in Old Goa. It was built in 1594 and is popular for its exemplary Baroque architecture. The church holds rich cultural and religious significance as it keeps the remains of Saint Francis Xavier, a Patron Saint of Roman Catholic missions. The marble mosaic floors studded with precious stones are the major attractions of this Church.
2. Lady of Immaculate Conception Church
Built in 1541, The lady of Immaculate Conception Church is the oldest chapel in Goa and one of the most popular tourist places. The major attractions of this Church are the zigzag flight of double stairs and the church bells that are said to be the second-largest in Goa. The church is also visited by tourists for its beautiful view of sunset and illumination of the church at night, which becomes a stunning sight to behold. The church celebrates the festival Of Our Lady of Immaculate Conception on 8th December each year and observes a major footfall during the event. Get special discounts on your tour and travel promo codes and be a part of this event to witness its glory.
3. Dudhsagar waterfalls
Popular for its mesmerizing beauty, the Dudhsagar waterfalls is one of the 5 highest waterfalls in India, situated on the Goa-Karnataka border and can be reached by road or by trekking. Dudhsagar, meaning 'Sea of Milk' in Hindi, is about a 310 m high waterfall that creates a stunning sight. The majestic 4- tier waterfall on River Mandovi gushes through the steep mountains to later be a part of the mighty Arabian Sea. Dudhsagar Waterfalls is a part of Bhagwan Mahavir Wildlife Sanctuary and should not be missed on your trip, as this is one of the most beautiful places to visit in goa other than beaches.
4. Fort Aguada
Built in the 17th Century (in 1612) to provide protection from the inviting Dutch and Marathas, Fort Aguada is now a Heritage site, which is famous for its 4-storied lighthouse and Portuguese architecture. As one of the most popular Goa tourist places, it is also known for providing a stunning view of the facing Arabian Sea and the beautiful sunset that allures tourists from all over the world. Fort Aguada is named so, as 'Aqua' means water in Portuguese and it boasts of having Asia's biggest freshwater reservoir that was used by sailors.
5. Chapora Fort
Yet another famous fort in Goa built in 1717 by Portuguese rulers and an exemplar of unique places to visit in goa, Chapora Fort lies on the banks of River Chapora and provides an amazing view of the surroundings. Backed by an interesting history of how it passed through the possession of various rulers, Chapora Fort serves as a perfect escape for ultimate relaxation amidst the beautiful views of the Arabian Sea and the soothing breeze. With special promo codes for yatra, you are not far from checking out this historical place and finding your ultimate recreation.
6. Se Cathedral
Giving a delightful insight into the Portuguese and Manueline architecture style, Se Cathedral (also known as Se Catedral de Santa Catarina) is one of the largest churches in Asia and an important landmark in Goa. Se Cathedral also flaunts one of the best bells in Asia and the largest one in Goa, and is said to be heard throughout the state. At Se Cathedral, you can witness the beautiful altars( 14 in number) that leave you mesmerized with their intricate carvings.
7. Bondla wildlife sanctuary
Apart from the stunning beaches, nature has also blessed Goa with plentiful flora and fauna. Bondla Wildlife Sanctuary is a perfect example of places to visit in goa other than beaches that can amaze you equally. It is not as extensive as other Wildlife sanctuaries, but its small size does not limit the variety of plants and animals that it is home to. A famous Sanctuary among wildlife photographers and kids and one of the most sought-after places to visit in Goa, Bondla wildlife sanctuary must be on your itinerary if you want to witness some of the rarest species of plants and animals in India.
8. Savoi Spice Plantation
Goa is famous for its lip-smacking food- vegetarian, non-vegetarian and seafood, you name it and Goa perfectly fascinates the gourmet in you! The special spices are the secret behind Goa's flavourful and aromatic food that wins over thousands of tourists who come here in search of its soulful cuisine. Goa is a host to many kinds of spice plantations and a visit to at least one of them should be on your itinerary too. While on a tour of these exotic plantations, you can also expect to be served with special tea and some useful tips on how these spices can be used in the cooking to take it to another level.
9. The Museum of Christian Art
One of the major tourist attractions and unique places to visit in goa, The Museum of Christian Art is known for its uniqueness and for preserving some of the most outstanding artworks of the Christian community in Goa. Built in 1994, this Museum should be visited to witness the amazing sculptures and paintings, besides antique furniture and precious metals. The one of its kind Museum in Asia deserves to be on your itinerary when you visit Goa. Visiting Goa has never been easier than now, with the Yatra promo codes being available to you at great discounts.
10. Mangeshi Temple
One of the most visited temples of Goa, Mangeshi temple is dedicated to Lord Mangeshi, who is believed to be an incarnation of Lord Shiva. It was built in 1560 and is acclaimed for its superb architecture with grand domes, balustrades, pilasters and the magnificent 7- storied Lamp Tower that becomes the focal point of the beautiful temple. The aura of the temple lets you submerge in the authentic Goan life which is different from the contemporary one seen on the other sites of Goa.
11. Fort Tiracol (also known as Fort Terekhol)
Serving as the Heritage Hotel now, the grandeur of Fort Tiracol is worth witnessing and it is among the important places to visit in goa other than beaches. This magnificent Fort played a crucial part during the freedom fighting days. It is considered as the symbol of bravery and a must-visit Goa tourist places. Fort Tiracol is any history lover's fascination as it offers awe-inspiring architecture, including intricate carvings and structures. The fort also provides an exquisite panoramic view of the Arabian Sea from its terrace.

You may also like intrest in : 10 Enticing Locations In India To Spend A Blissful Weekend!.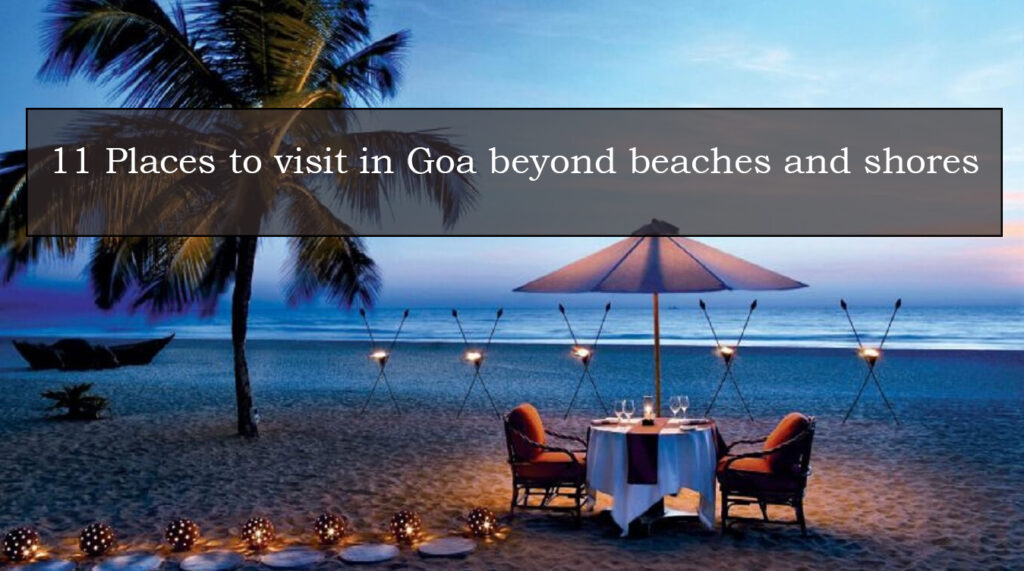 Wrapping Up
A trip to Goa is indeed thoroughly rejuvenating one that gives a variety of experiences and unique places to visit in goa that create everlasting memories. Apart from the places listed here in this article, you will find numerous other spots in Goa that are worth a visit. The nightclubs and Cruises down the River Mandovi cannot be missed when you are visiting this state that emanates exuberance. So plan ahead for your vacations this time to get great discounts on your promo codes for Yatra and make your tour an adventure to remember for years!