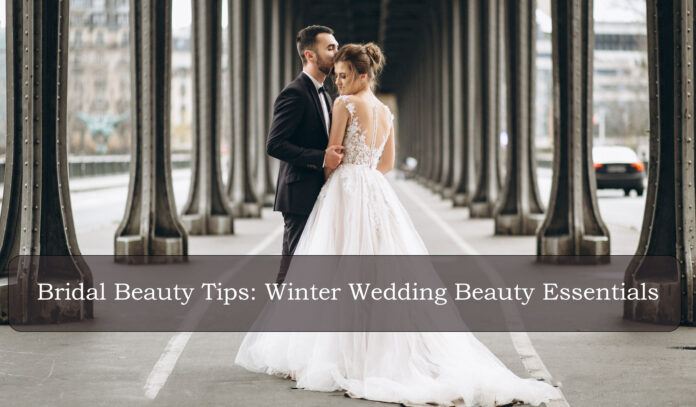 Winter is welcomed for the excitement and cheerfulness that it brings along. Soaking in the Sun on a chilly morning with a cup of coffee to accompany is a blissful moment that remains unexplained! While some may swear about feeling delighted to wear layers of woollens, others may swoon over the luscious food they can gorge upon only during winters. Winter has its charm and its eminence, but it brings some challenges too. The chill in the air may rob away moisture from the skin and hair and leave them dull, dry and lifeless. It is more distressing for a bride-to-be to maintain her pre bridal skin care routine, as winter could just be a menace! If you are a bride-to-be, rest assured to get some great beauty tips here, that may be useful for maintaining your charisma for the d-day!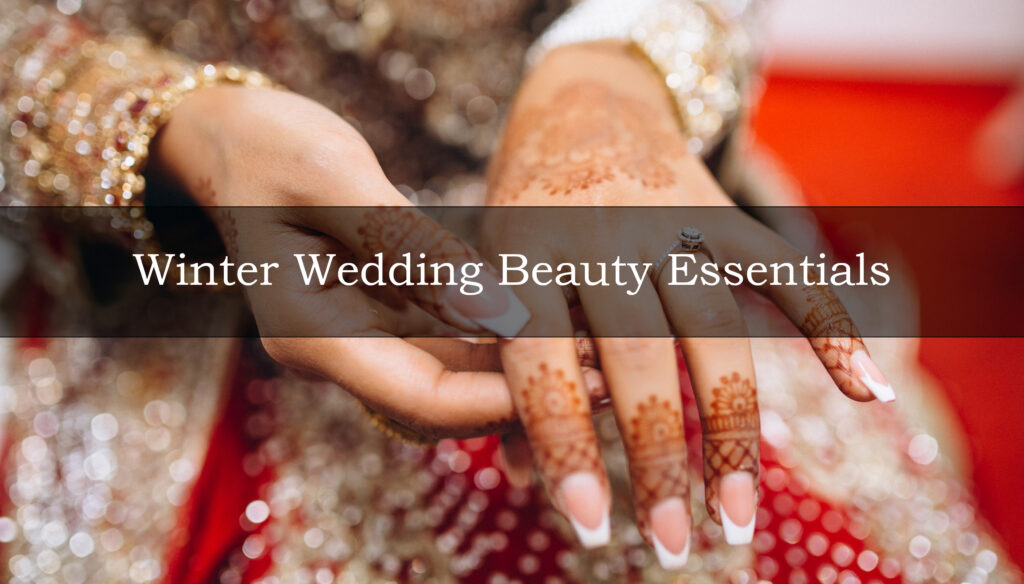 1. Follow the winter skincare routine
You need to follow a consistent skincare routine in every season for a flawless and youthful skin. But a winter skincare routine needs some extra attention as the dry winter weather causes more damage to the skin. The face-wash, moisturizer, body lotion or lip balm which you may be using all through the year, may not be good enough to combat the winter woes. If you are a bride-to-be, you need to follow bridal skin care routine at home. Replace your usual personal care products with those that are specifically meant for the intensive winter care. Try Mamaearth organic products, with the goodness of nature, to pamper your skin and hair. The mamaearth coupons may help you save on your purchases too.
2. Be generous while moisturizing your skin
You may be consuming enough water to hydrate yourself in winters, but still, your skin may feel dry. Dry skin results in flaky make-up and surely that is undesirable, especially for the bride-to-be, who wouldn't want to compromise with this on her d-day. The best way to keep your skin hydrated is to apply a generous amount of moisturiser after every wash and also before applying make-up. It is a good habit to apply a skin-renewal night cream before going to sleep, that takes intensive care of your skin through the night, so you can wake up to a supple skin the next morning. Some natural beauty tips may also include using homemade toners and moisturizers that can benefit the skin even more than the store-bought ones. Invest in a good moisturizing body lotion for an overall skin protection and nourishment as a part of pre bridal skin care regimen.
3. Special winter hair-care
Winter demands good hair care besides good skincare. Hair may also feel frizzy and deprived of moisture during the winter season. Oiling hair with natural and organic oil is a must to retain them in great health during winters. If you are a bride-to-be, then indulging in a good hair care regime is essential for you. Also applying hair masks made of natural and organic ingredients is a great way to have a lustrous mane. Hair serums meant for dry and brittle hair also give the hair the desired nourishment. If you are ordering hair care products from Mamaearth online, remember to use the mamaearth discount coupons for maximum savings and enjoy your purchase.
4. Follow a healthy diet plan
What you eat shows on your skin. A diet rich in oils will make your skin more prone to acne and deprived of the natural glow and texture, while a diet full of fresh fruits and veggies will give your skin the nutrients it requires to be its smoothest and lustrous best. Following the bridal skin care routine at home, always add food rich in omega-3 fatty acids to your diet, besides the foods that are rich in nutrients like vitamins, minerals and fibre. For a bride-to-be, this is one essential part of the d-day preparation, because naturally glowing skin is the best that you can ever wear!
5. Drink enough water:
Winter wind could be harsh to the skin as it dries out the moisture from it, making it look dull, dry and lifeless. Keeping it hydrated is a great option and a part of great beauty tips. Drink enough water to ensure your skin is getting what it deserves. Also, add fresh fruit juice, lassi, green tea and coconut water to your everyday liquid consumption. However, avoid using caffeinated and carbonated beverages that harm your skin rather than doing any good. Also, keep away from alcohol as it deprives the skin of moisture pretty fast.
6. Exercise, meditate and do yoga
Exercise should form an imperative part of our daily routine, but very few people realize the benefits it brings. Meditation helps the mind to find its peace and yoga does everything good to your body, mind and soul! So, go ahead and indulge in any form of activity that brings your body and mind some great rewards. If you are already into it, do not give it a miss amid the hustle-bustle of your wedding preparations. Keep a slot saved for your daily exercising or meditation and let it absorb the weariness of the wedding preparations. Also keep the stress out as it can ruin all of your pre bridal skin care efforts at once.
Some make-up essential tips: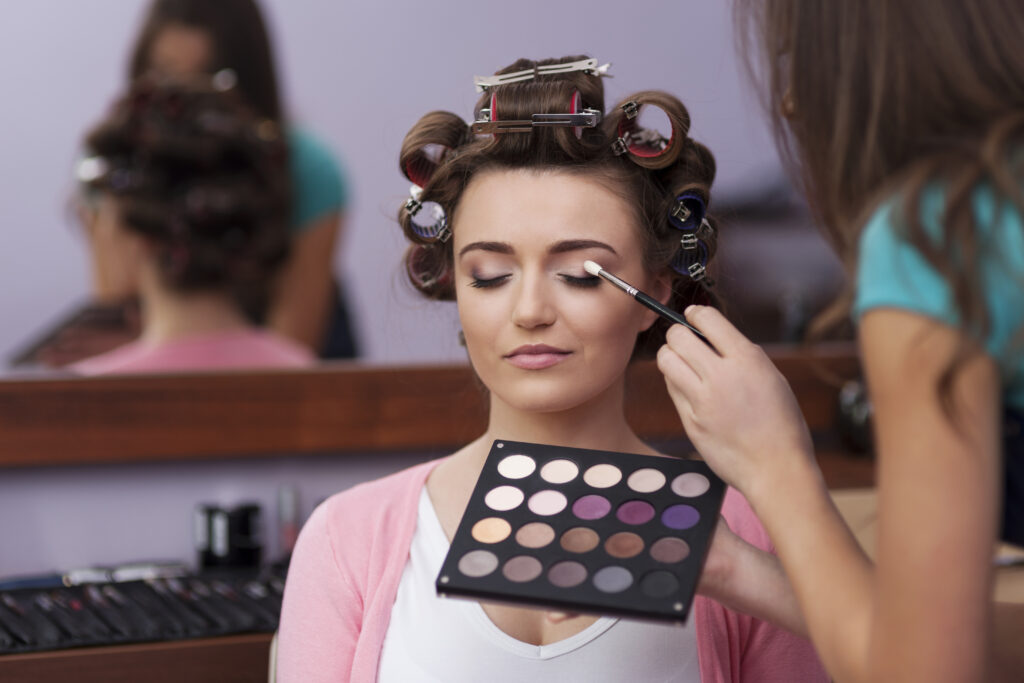 1. Always use Cream-based make-up
Winter make-up needs some special tips and tricks. As your skin may feel dry and stretchy, always apply a good amount of moisturizer as soon as you wash your face. Use a moisturizing face wash that helps your skin retain moisture and does not wipe it all out. A moisturizing face wash will always be the right choice as it leaves your face moist and illuminated. Further, always use cream-based makeup, as it provides the essential moisture necessary for maintaining the texture. Cream-based makeup is also easier to apply and a lot easier to give occasional touch-ups. Go for a mamaearth discount coupon while ordering your cream-based makeup products online and give your skin the essential dose of natural care that it needs.
2. Use SPF-rich skincare products
People generally prefer using SPF products in summers for protection against the harsh UV rays of the Sun. It is also true that these UV rays are weaker in winters. But they still harm the skin to cause wrinkles, premature ageing, dryness and dullness to the skin. So it is always safe to use SPF rich skin-care products all year round to give optimum protection against harmful rays of Sun. For a bride-to-be, it is all the more important to take proper care of your skin and as such do not skip using SPF rich skincare products. While ordering SPF products from your favourite store Mamaearth, use mamaearth coupons for grabbing the best deals on your purchase.
3. Lip care essential
Lips are prone to chapping and drying out as soon as the winters knock, as they tend to lose moisture very quickly as compared to the other parts of the face. Chapped lips don't make for a great base for the lipstick. If you are a bride-to-be and are religiously following bridal skin care routine at home, you need to take extra care of your lips to make them retain their plump look. Always opt for a coat of good lip balm or petroleum jelly as a base for your lipstick too. This will help the lips to retain their moisture and also stay in great health & beauty coupons.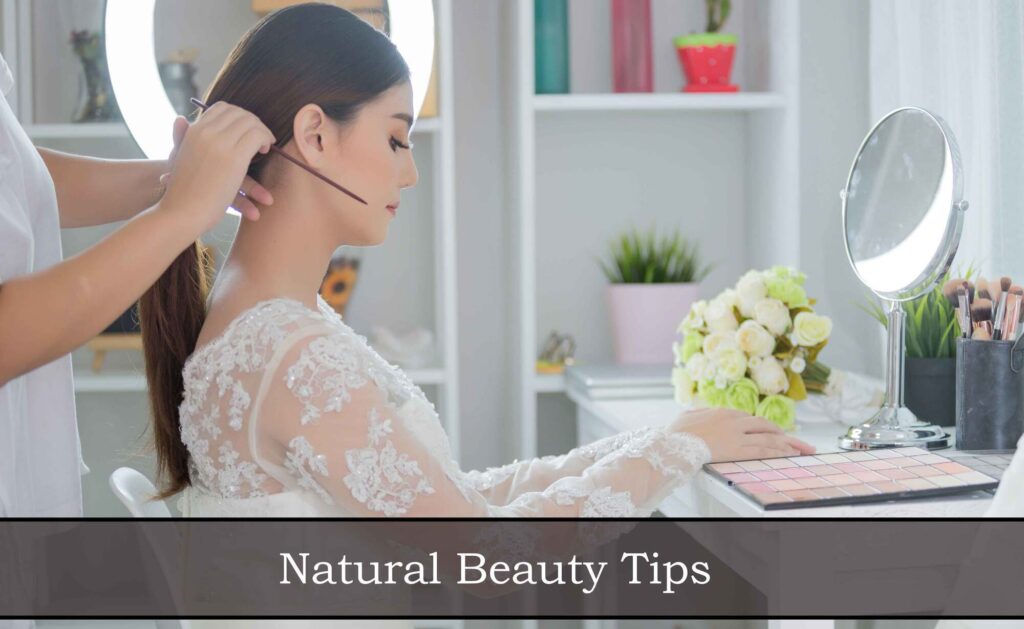 Wrapping Up
Winter beauty care may demand you to put in some effort, and the results could be really delightful. If you are a bride-to-be and are looking for some natural beauty tips, then this article must serve to be a good guide. Try to implement the tips mentioned here as pre bridal skin care routine and we bet, you will see fruitful results showing up soon. So, get set for your d-day and let the beholders see the best of your glow and glamour!