What does an ideal weekend mean to you after a hectic week? Well, does it look like a day full of relaxation and delicious food? Does it include a lot of binge-watching and a heart-warming snack treat?
Of course, an ideal weekend is much like this and beyond! Anyone would want to enjoy the most awaited day of the week in the best possible way. And when it comes to enjoying, food is an inevitable part of this occasion, that is, the weekend! But it's a fact that nobody wants to spend the whole day cooking. So the best option is to order food online. If you are planning a perfect weekend, then don't bother about what to munch on, as we are suggesting here, some of the most delectable evening snacks ideas you would love to dig into.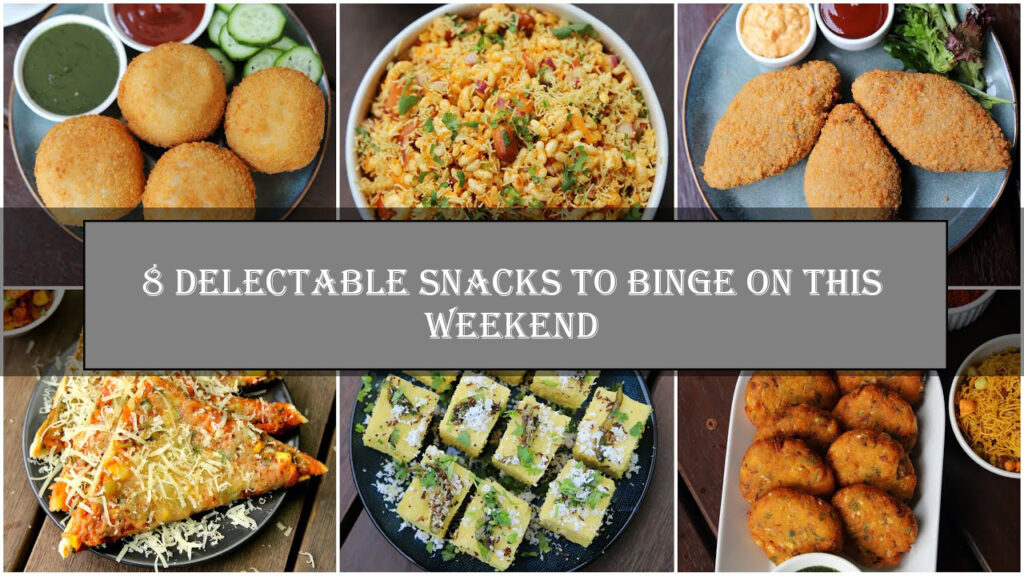 1. Pizza
Undeniably, pizza is a hit among everyone: the young and the old. A favourite of most people, Pizza has its well-deserved popularity worldwide and as such needs no introduction. It is well adapted around the world with every country having its variations in toppings. Pizza has become a staple dish in almost every country and when you think of ordering a meal online, Pizza seems to flash instinctively. As a major pizza delivery company around the globe, Dominos is almost synonymous with Pizza itself. Offering Dominos coupons code to its adherent customers, it turns no stone unturned to entice its customers!
What's so special about Pizza: Well, everything! Pizza is a wholesome meal that is equally delicious with any kind of topping. (It is customizable and can be experimented with countless toppings) Pizzas are affordable and conveniently portable and also known to promote and strengthen relationships as it is shareable too.
2. Honey chilli potato
Honey chilli potato is a juicy, crunchy, spicy and tangy snack adorned with a sprinkle of sesame seeds and is a favourite pick as a starter dish at any party. This Chinese snack is loved by people of all ages and can as well be your perfect snack to binge on this weekend. If you are a big fan of potatoes and looking for some great evening snacks ideas, then you can never miss honey chilli potatoes on your ordering list.
What's so special about honey chilli potato: It's a perfect snack for a vegetarian foodie. If you love a mix of spicy and sweet, then honey chilli potato is a matchless choice.
3. Paneer Tikka
This famous dish, with an authentic taste of Punjab, is an instant winner among kids and grown-ups alike. Mostly relished as an appetizer or starter dish, Paneer Tikka is a flavoursome delicacy that can be barbecued (tandoori) to add a smoky and truly irresistible flavour. You can include it in your weekend snack binge list and savour this dish to gratify the gourmet in you!
What's so special about Paneer Tikka: Everything about this scrumptious dish is special! From its soft, juicy and smoky taste to its irresistible looks, it is hard to keep your hands off for long! If you are an ardent Paneer lover, then this dish is just for you. And yes, it is loaded with proteins too!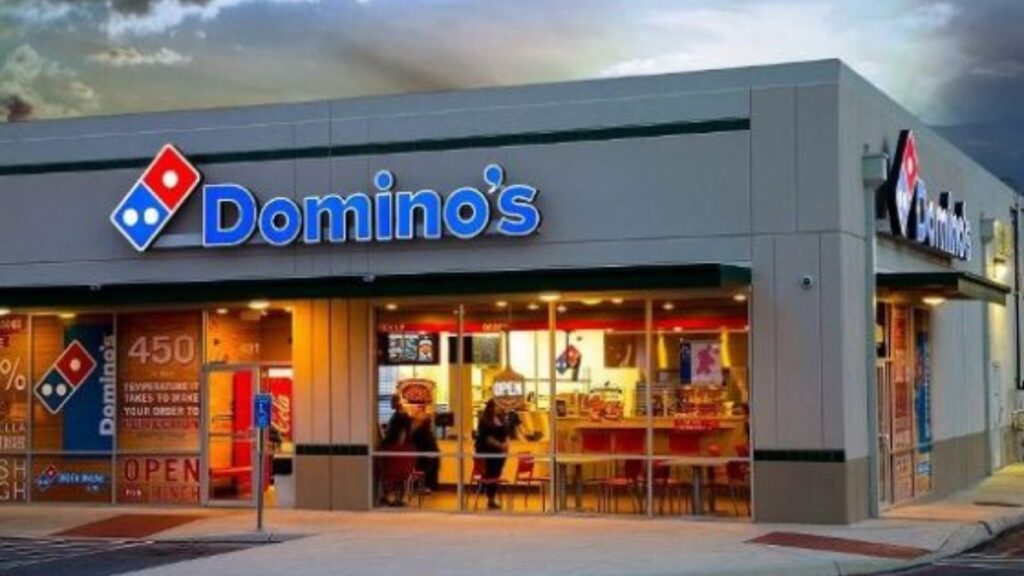 4. Roasted Chicken Wings
An irresistible favourite of those who love non-vegetarian food, Roasted Chicken is something you will surely fall in love with instantly. And what is a better time than a weekend to relish upon it? A juicy, perfectly roasted chicken can turn your boring weekend meal into an absolutely exciting one. You can try one of the best Roasted Chicken Wings using coupons for Dominos and make the most of the offers. And what's more? Well, it's a healthy choice as well, providing you with a good source of protein.
What's so special about Roasted Chicken Wings: Apart from providing you proteins, chicken is a good source of vitamins and minerals too (like potassium, magnesium, zinc, iron, etc). Besides, this dish is a complete crowd pleaser and will be loved by your guests at the weekend get together.
5. Soya Kathi Rolls
An absolute heavenly treat to indulge in, Soya Kathi rolls can be perfect snacks to satiate your weekend cravings for something exquisite. This lip-smacking dish is a popular grab-and-go food that is filling and healthy too. Packed with proteins of soya and lots of veggies, it is a wholesome meal on a cheaper budget and makes part of a great evening snacks ideas for a weekend party too.

What's so special about Soya Kathi Rolls: It's a healthier alternative to fried snacks, as it is made with lesser oil and is loaded with veggies that make it so wholesome. Soya Kathi Roll is also a great way to add protein to your diet in a pure vegetarian way.
6. Chicken / Veg Burgers
Juicy, flavourful and scrumptious! Yes, that's what Chicken burgers are! A perfect snack to satiate your weekend cravings for something heavenly. You can order multi-grain bun burgers to turn them into healthier snacks. The vegetarian gourmets can delve into Veg Burgers that are equally wholesome and sinfully delicious.
What's so special about Chicken/ Veg Burgers: The multigrain buns make the burgers healthier and the added veggies and chicken make it wholesome and nutritious too. With a variety of flavours that burgers are available, it's more than just a food item, it's a complete feast!
7. Pasta
If you enjoy your weekend alone or have guests coming over, Pasta never fails to delight you! Pasta is a complete people pleaser and is loved worldwide owing to its versatility. It can be an appetizer, or a side dish, or even a main meal. It can be relished as a salad during breakfast or even as a dessert! Whole grain pasta comes with added health benefits, but whatever it may be, it is a portion of addictively delicious food for an ideal weekend indulgence! You may use the coupons for Dominos and dig into this sinfully delicious treat.
What's so special about Pasta: Pasta is known to be low in fat and sodium. It is a lot healthier when it is whole grain and can help you during weight loss.
8. Momos
This Tibetan dumpling stuffed with veggies or meat are going to turn your weekend evening feel like a rewarded one! Fried or steamed, whichever way you eat it, you are going to love it. An instant hunger fix, Momos are a complete delight and a people pleaser at your weekend get together.
What's so special about Momos: Steamed or fried, Momos make for an irresistible delicacy with stuffed veggies or minced meat. This soulful bite-sized food is served with spicy chutney, which makes it an instant hit with spicy food lovers.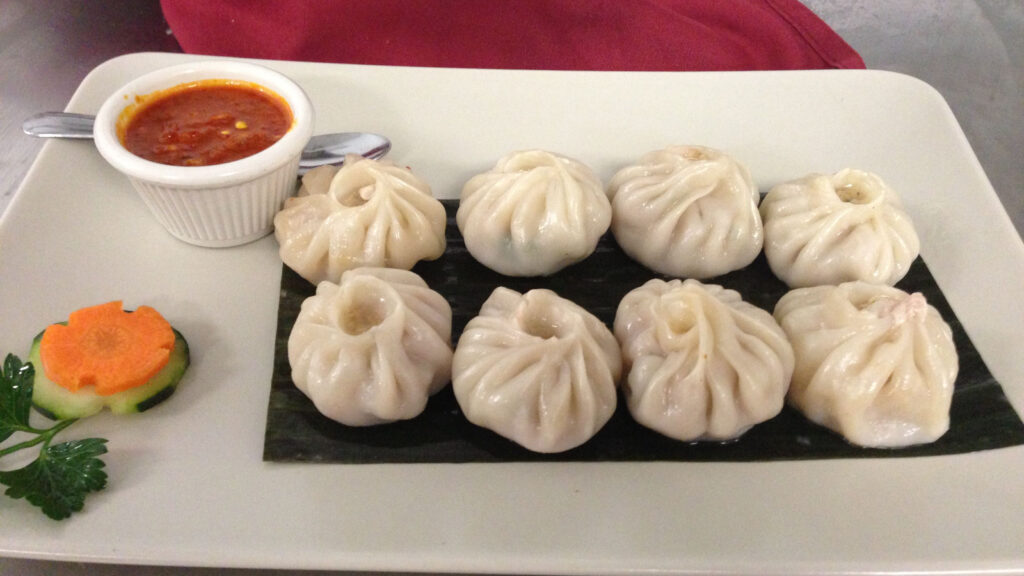 Conclusion
The list of evening snacks ideas of the most appetizing snacks is endless. We have tried to bring one of the most popular and loved snack ideas to try this weekend. Those who have a penchant for sweet dessert can also order a Choco-lava cake from Dominos using Dominos coupons and indulge in the chocolaty delight! Hope the suggested snacks help make a smart pick this weekend.
Enjoy!