Dyson Purifier Cool Gen1 in Detail: Features, Price and Review
Get Dyson Purifier Cool Gen1 review, pros and cons. What's new in it, its outstanding features that make it better. It's price and availability in India.
Dyson Purifier Cool Gen1 is the right appliance launched at the right time, keeping in mind the rise in air pollution and the approaching winter. Especially considering the health consequences that come from inhaling bad air.
Moreover, if someone in your family suffers from a respiratory problem, having a good-quality air purifier becomes a necessity.
Finding a good air purifier that's going to be best for you is not easy either. It would be interesting to see what Dyson has brought to the market and how it is going to help us amid the rise in air pollution.
The household appliance giant Dyson recently introduced a new purifier called 'Purifier Cool Gen1' to its air purifier stack.
Wondering if this new air purifier is going to be the best air purifier choice for you?
Well, we are going to make it easy for you by breaking down all that you need to know about the Dyson Purifier Cool Gen1 before you purchase it.
What's new in the Dyson Purifier Cool Gen1?
Dyson Purifier Cool Gen1 is new, better, and ahead in the game of air purifiers that exist on the market.
The advanced technology used in its manufacturing adds to its functionality.
Its fully sealed filter feature does not let pollutants once trapped escape the air purifier, allowing only pure and fresh air to reach you.
Unlike other air purifiers, Dyson's latest air purifier will let you know when it's time to change its filter by sending an alert, which ensures you're getting clean air without any interruption.
The new night mode feature allows you to sleep in clean air without any disturbance.
The household appliance giant Dyson recently introduced a new purifier called 'Purifier Cool Gen1' to its air purifier collection. The newly launched air purifier is built to capture 99.95% of micropollutants, which could be as small as 0.1 microns using the HEPA H13 filter.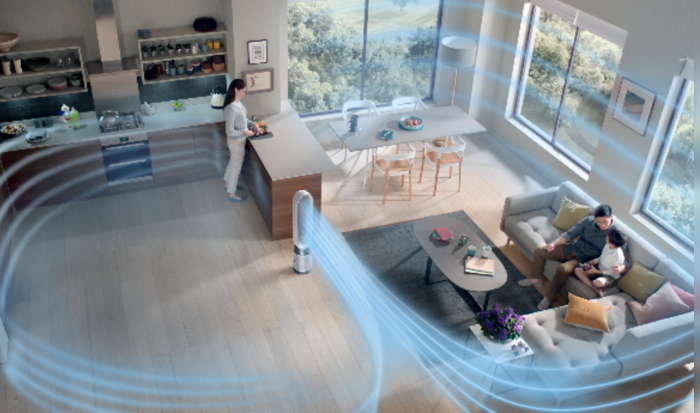 Dyson Purifier Cool Gen1 Review
This air purifier is a fan-combined purifier, where the top part is a bladeless fan and the robust bottom is the purifier. It has a very stylish look with smooth edges and comes with a remote to operate it.
Cons-
Doesn't have an app control feature. It can only be controlled by the remote. One reason why Dyson did not enable app control could be to manufacture an air purifier that is cost-efficient, especially for those who want an air purifier under budget and won't mind moving around to operate it.
Pros-
It has an HEPA H13 filter, which performs an amazing job at purifying air, providing you with fresh and clean air and eliminating all household pollutants. It has easy-to-replace filters. It has extra blades in the purifier to create a multiplicative effect and cover a larger area.
These are just some of the benefits that stand out; there's much more in the Dyson Purifier Cool Gen1.
Here are some of its top features –
HEPA H13 filter and carbon filter traps common household pollutants.
Air Multiplier Technology projects purifies air in the whole room.
Two phase-filtration helps keep the dust trapped once captured.
Supports 360-degree oscillation.
Night mode available for quieter operation.
Automatic setting that turns-off the purifier at intervals of 1, 2, 4, 8 hours.
Equipped with an LCD screen that displays AQI.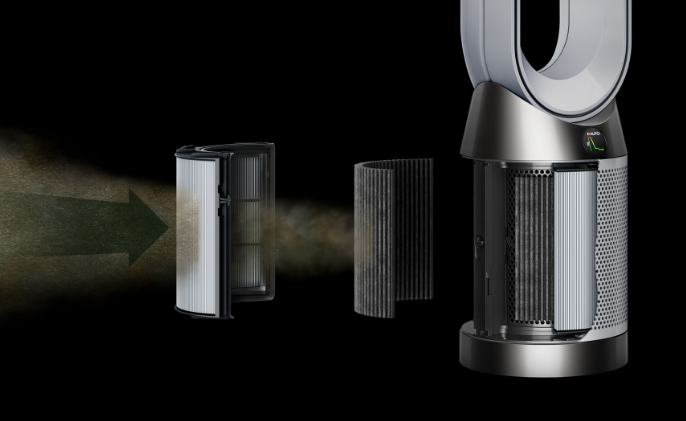 How does Dyson's new purifier work better? (Features)
HEPA H13 filter combined with an activated carbon filter works to eliminate harmful gases, emitted from candles, gas stoves and cleaning products. It is effective in removing odors and fumes that come from cooking at home.
Dyson Purifier Cool Gen1 has Air Multiplier Technology, which promises whole-room purification by sucking in distant pollutants and projecting 290 liters of air in one second, covering a long range in a short time. It purifies the room properly and can keep you cool in the summer.
It features two-phase filtration, which performs better at removing microscopic pollutants and allergens like bacteria, promising you a more safe and healthy environment to breathe in.
It supports 360-degree oscillation, meaning it purifies the whole room by emitting in every direction.
Purifier Cool Gen1 is more user-friendly as it displays essentials on an LCD screen that comes intact. It displays real-time AQI, which gives user an accurate idea of the indoor air quality at any time.
Users do not have to worry about when to change the filter, as it comes with an automated filter alert, which displays the alert on the LCD.
Dyson cares for your sleep. Therefore, its new launch features a night mode, which lets users sleep peacefully in cleaner air. How? In night mode, the air purifier dims the light emitting through the LCD screen and operates in a quieter way, making sure you sleep well.
This appliance is advanced in that it has a setting that automatically turns it off at intervals of 1, 2, 4, and 8 hours. This takes away the pressure of turning off the air purifier at times.
Stay cool in the summer with this air purifier, which projects cool and pure air, providing you with two benefits with one appliance.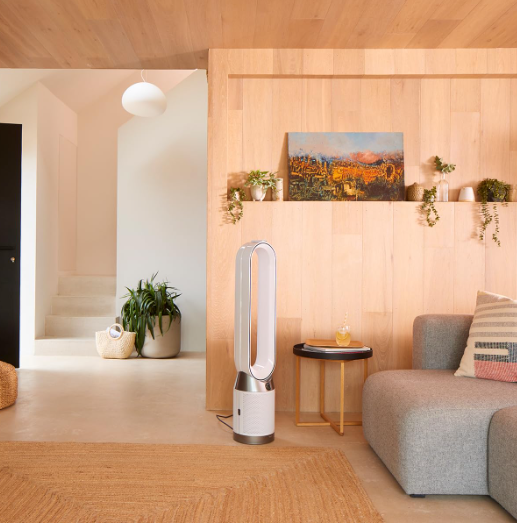 Dyson Purifier Cool Gen1 Price and Availability
The Dyson Purifier Cool Gen1 is available in white, slightly combined with gray, which gives it a modern and stylish look.
The purifier is easy to install and light to move around the space.
It comes with a remote that's easy to use and attaches magnetically to the top of the unit, which means no losing the remote.
Users can buy it from the official website and physical stores of Dyson.
Dyson Purifier Cool Gen1 price in India is Rs 39,900. But, for the time being, Dyson is offering a discount of Rs 7,000 which makes this purifier priced at only Rs 32,900.