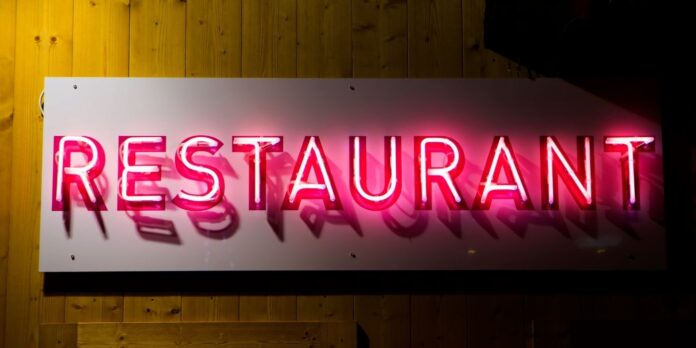 An amazing blend of age-old historical legacy and new-age technology industry, Hyderabad, the capital city of Telangana, is also renowned for its old traditions, culture and incredible cuisine. Known as the 'city of pearls' and also as the 'city of Nizams', Hyderabad has been the paradigm of a vibrant historical legacy. The royal past has ever since taken over Hyderabad and has influenced the culture, lifestyle and even the cuisine of this wonderful place. If you are staying in Hyderabad, there is no reason why you wouldn't be addicted to the Hyderabadi flavours and have never visited top restaurants in Hyderabad! Hyderabadi cuisine is known for scrumptious food that is profoundly loaded with desi ghee, dry fruits, spices and meat. The best part of residing here is, that you have ample of restaurants available and as such, it comes easy to order and relish your favourite Hyderabadi meal, at any time of the day.
Here we enlist the Top 5 Restaurants In Hyderabad to Order Food Online that will make your hunt for the same sorted.
Bawarchi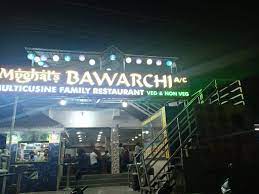 If you want to delve into the authentic non-vegetarian and vegetarian Hyderabadi cuisine, then Bawarchi (located at the airport road, Attapur), one of the best restaurants in hyderabad, is an excellent choice. Serving amazing chicken/ mutton Hyderabadi biryani, Bawarchi is a popular name among foodies looking out for a perfect Hyderabadi treat to surprise their taste buds. The restaurant serves vegetarian Biryani too, which is rated among one of the best in the city. So you can declare Bawarchi as an ideal eating hub for food lovers: vegetarians as well as non-vegetarians. You can order food from this restaurant online through Zomato new user coupon and enjoy seeing how it takes proper care to deliver your order to your doorstep. Great to satisfy your hunger pangs and equally economical on your pocket, Bawarchi would be a good fit for your online ordering this weekend.
Cafe Bahar and Restaurant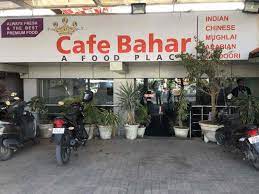 If you are looking for the most delectable biryani and some other chicken and mutton delicacies, then Cafe Bahar (located at old Mla Quarters, near Shobana Theatre) has to be on your list of favourites. One of the top restaurants in Hyderabad, known for serving spicy and authentic mutton and chicken biryanis, chicken tikka, kebabs, grilled chicken, tandoori chicken etc, Cafe Bahar can beat other eating joints in the city. It is any food lover's paradise that serves the yummiest food at a very affordable price. It is also one of the oldest and iconic restaurants in Hyderabad that is known to retain the flavours of authentic Hyderabadi cuisine. Cafe Bahar is also famous for its lip-smacking starters and you must not forget to order one to relish upon the heavenly treats. Being one of the best restaurants in hyderabad, Cafe Bahar is always bustling with visitors and if you want to eat at your peaceful place, your home, you can place an order online and it will be delivered right to your doorstep in no time
Bikanervala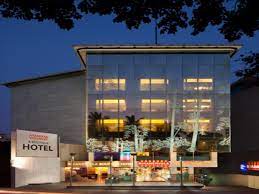 It is not always the Biryanis that you will want to dig into. Right? So, when you want to relish the best North Indian food or Gujarati savouries and snacks, then Bikanervala could be an ideal preference. You will be surprised to see the variety of delightful chaat items, snacks and appetizers this restaurant offers, besides the buffet, a perfect Indian platter, which is simply out of this world! Bikanervala (located at Rd. No 10, opposite Taj Banjara Hotel) is famous restaurants in hyderabad that is a perfect place to satiate your soul when it is craving some excellent vegetarian food. Apart from serving North Indian food, Bikanervala also serves amazing South Indian delicacies, Chinese food, pizzas, sandwiches and mouth-watering chaats that can completely pamper your taste buds and leave you wanting for more. When hunger strikes you in the evenings or you just want to dig into some luscious titbits, you can use a new user coupon on Zomato to order online from Bikanervala, and see how quick they are to reach out to you with your ordered delicacies.
Rayalaseema Ruchulu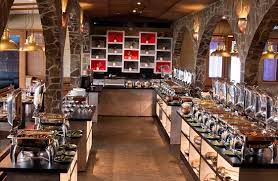 Listed among one of the best restaurants in hyderabad for lunch, Rayalaseema Ruchulu (located at Jubilee Hills) serves authentic Telangana, Andhra and Rayalaseema food, cooked by following the age old procedures and at the most affordable prices. You may relish the delicious vegetarian and non-vegetarian dishes like Tandoori aloo, Paneer 65, Chicken wings, Chilli prawns and Mutton liver fry among various other lip-smacking dishes that this restaurant offers. If you are a fan of spicy food and rustic flavours then you must surely give this restaurant a shot. You will never get disappointed. The pumpkin halwa, Rava laddu and khubani ka meetha make for a delicious dessert choice, so don't forget to order one for you. Rayalaseema Ruchulu also serves vegan food, just in case the customer prefers that. While this restaurant completely raises the bar of authentic local food, it surely doesn't deserve to be missed out on the list of your online food ordering from top restaurants in Hyderabad.
Bowl O China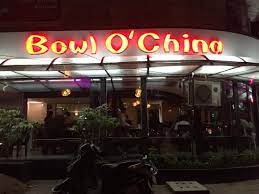 If you are an ardent admirer of Chinese food, then Bowl O China (located at Sardar Patel Road) will surely interest you as it is one of the best restaurants in Hyderabad and a favourite hang out for Chinese food lovers. Bowl O China serves the most delectable noodles and other chinese items that you would ever have in the city. It serves quality vegetarian and non-vegetarian food in generous portions as well, so it makes for an economical choice for ordering your lunch or dinner online from this restaurant. So, if you have cravings for a great Chinese food or if you have some guests coming over the weekend, Bowl O China can come as a delightful rescue. Dig into some garlic noodles, egg fried rice or the lip-smacking vegetable Manchurian and you will know why Bowl O China made to this list of best restaurants in Hyderabad to order online food.
Conclusion
The soul of Hyderabad is intricately woven with its authentic food, and you will not have to struggle to find something delightful to gorge on while in the city. The city of Nizams hosts an array of top restaurants in Hyderabad that cater to its multicultural residents and offers a plethora of delectable cuisines from every corner of the globe. So don't feel perplexed while looking out for the best eateries in Hyderabad because options are many, but all you have to do is to just make sure how you can handle the extreme joy of eating at the best out there!!