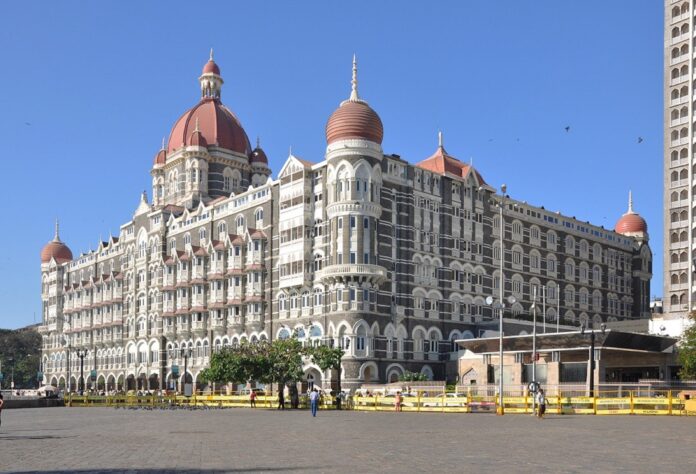 India has always fascinated tourists from around the world owing to its culture and centuries-old traditions, vibrancy and geographical diversity. Not to mention, with one of the best hotels in the world and the warm hospitality that they bestow, India happens to be an ideal destination for tourists. India has remarkable hotels and resorts among which Taj Hotels tops the list. A subsidiary of Indian Hotels Company Limited (IHCL) Taj Hotels is a chain of luxury Hotels headquartered at Express Towers, Nariman Point in Mumbai. Here's a list of the top 5 Taj hotels in India. If you want to learn more about them, then read on.
The Taj Mahal Palace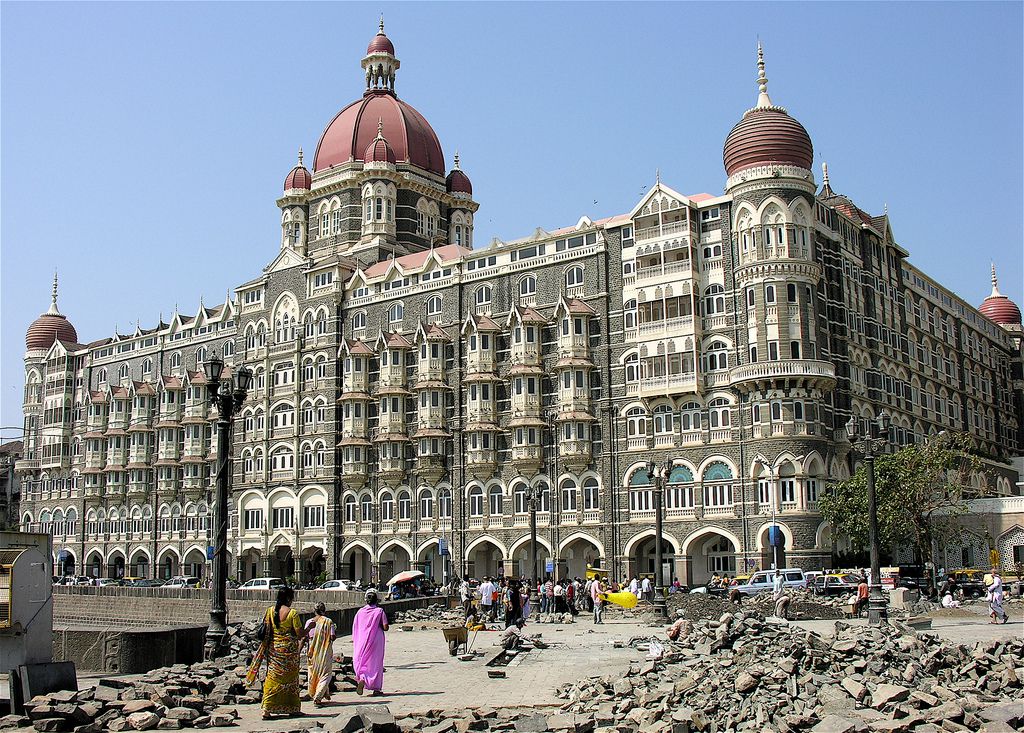 This 5-star luxury hotel just beside the Gateway of India in Mumbai is considered one of the finest hotels in India. The Taj Mahal Palace, which came up in 1903, offers a stunning panoramic view of the Arabian Sea. This heritage hotel, which also boasts of being a city landmark, offers 543 rooms that include 54 suites. Each room in the hotel displays a lavish interior with luxurious period furniture and original paintings. The Taj Mahal Palace also offers its guests, 9 fine dining restaurants that serve delectable Indian and international cuisines such as Japanese, Oriental, and the Mediterranean. The luxurious Taj also houses Mumbai's first licensed bar and a sea-facing restaurant that charms the guests with soul-refreshing tea and live music besides an outdoor swimming pool, Jiva Spa, the Taj salon, and a 24-hour well-equipped fitness center. The goibibo promo codes can fetch you some lucrative discounts on your bookings if you are planning a trip to the Taj Mahal Hotel.
Taj Exotica Resort and Spa, Goa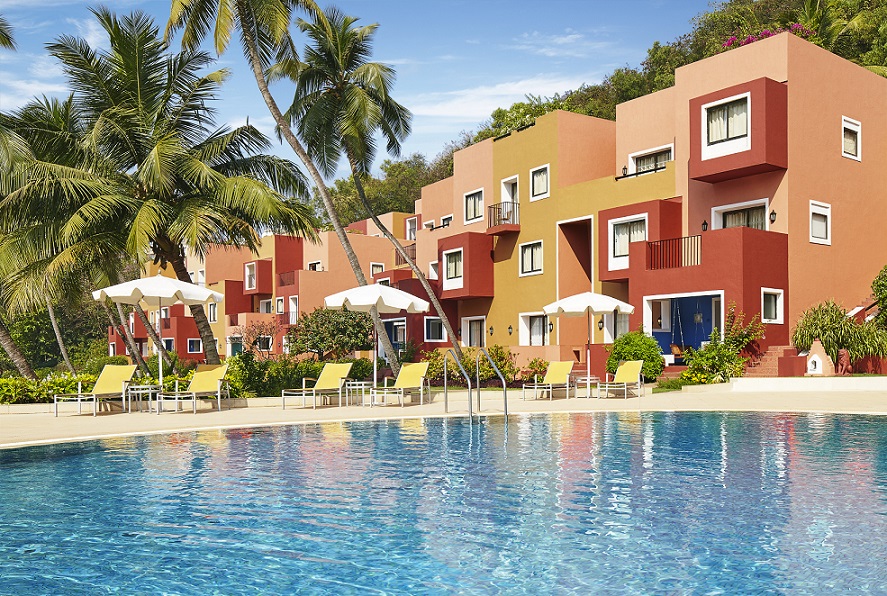 A perfect manifestation of opulence and luxury, Taj Exotica Resort and Spa is spread across a sprawling 56 acres of stunningly landscaped gardens and a private beach of 800 metres frontage that provides an amazing view of the Arabian Sea. The 5-star resort houses 40 rooms including 6 suites and also 98 Vilas besides a full-service spa (Jiva Spa), a fully-equipped fitness centre and a swimming pool that makes a great place for families and kids to enjoy their stay. The rooms have been designed artistically and elegantly, with all the modern amenities besides a private balcony and luxury bath facilities. Taj Exotica Resort also provides its guests with all-day dining restaurants that serve exquisitely delectable cuisines from around the globe. You may book your stay at this exotic resort with goibibo hotel coupons and enjoy amazing discounts.
Taj Falaknuma Palace, Hyderabad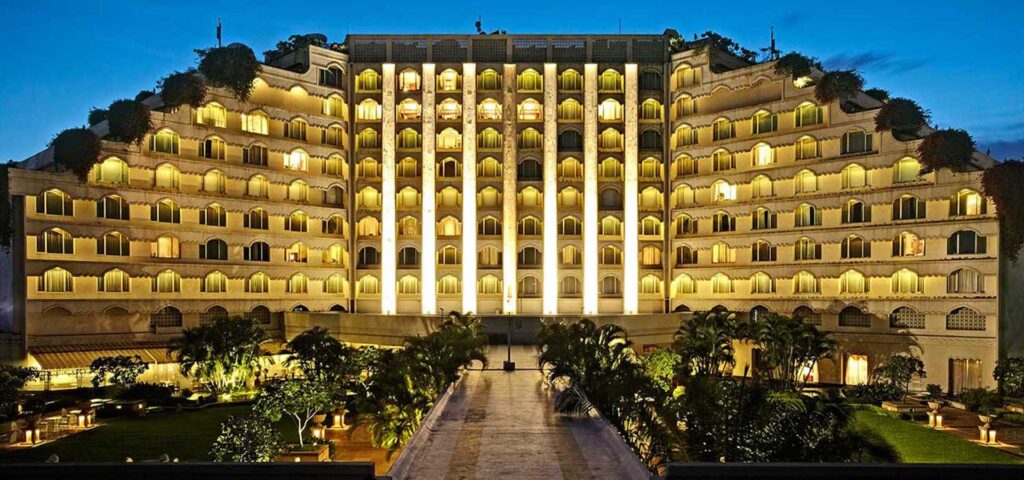 An epitome of luxury, elegance and heritage, the breathtakingly beautiful Taj Falaknuma Palace is placed on a hillock, 2000 feet in height from the city of Hyderabad. This sprawling palace of the former Nizam covers an area of 32 acres and was built in 1894 and later restored to its glory by princes Ezra, the Turkish wife of Nizam. This palace hotel that has 60 rooms and 22 halls, is now leased out to Taj Hotels. It hosts a library of more than 5000 books and a collection of nizams artefacts that includes paintings, books, statues, furniture, chandeliers etc. This luxurious Palace Hotel offers its guests multiple dining options. It serves Indian as well as International cuisines in its fine dining restaurants. One may also experience the most relaxing massages at the Jiva spa and enjoy a dive at the beautiful landscaped swimming pool. A hookah lounge and a fully equipped Fitness Centre are other amenities provided at this lavish Palace Hotel. With goibibo promo codes hotel booking, you can also experience the grandeur of this palatial hotel and enjoy your stay that will become memorable.
Taj Aravali Resort and Spa, Udaipur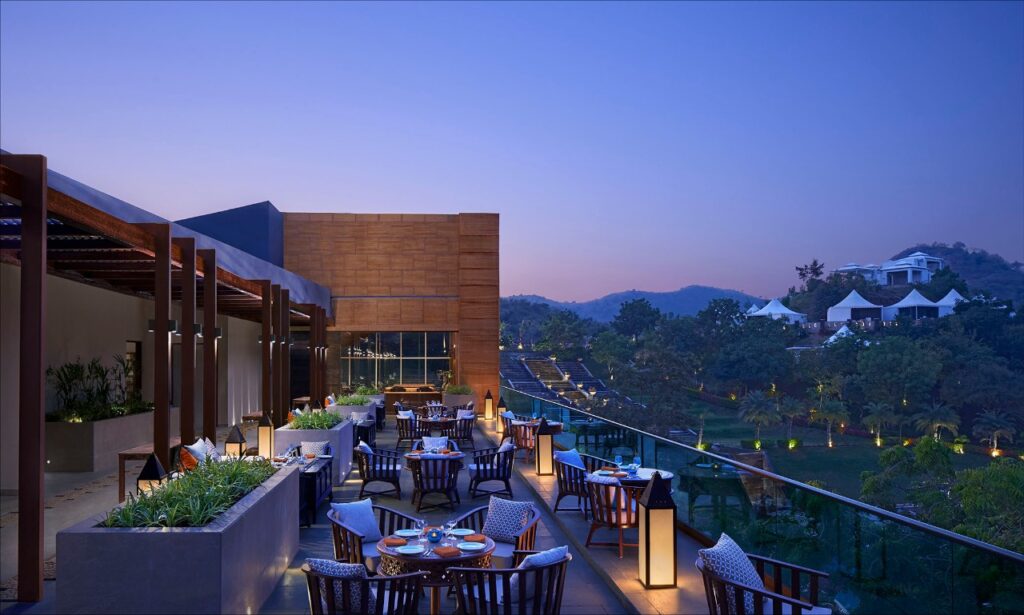 An embodiment of splendour and princely magnificence, The Taj Aravali Resort stretches over 27 acres of land amidst the Aravalis and is close to the lake Fatehsagar. The resort has 176 luxurious rooms, including suites and also luxury tents that offer a splendid panoramic view of the Aravali ranges. The Taj Aravali Resort provides its guests with an all-day diner, a pure vegetarian restaurant serving authentic Rajasthani cuisine and also a bar that overlooks the beautifully landscaped garden offering a peaceful sight. Besides all the amenities that the resort offers, the guests can also enjoy some physical activities like badminton, squash, basketball, tennis and indoor golf. Jiva Spa and the 34 seater movie theatre also keep the visitors relaxed and cordially engaged at the resort. If you are planning your vacation at this resort, you may use goibibo promo codes to get some exclusive discounts to make your trip more delightful.
Taj Rishikesh Resort and Spa, Uttarakhand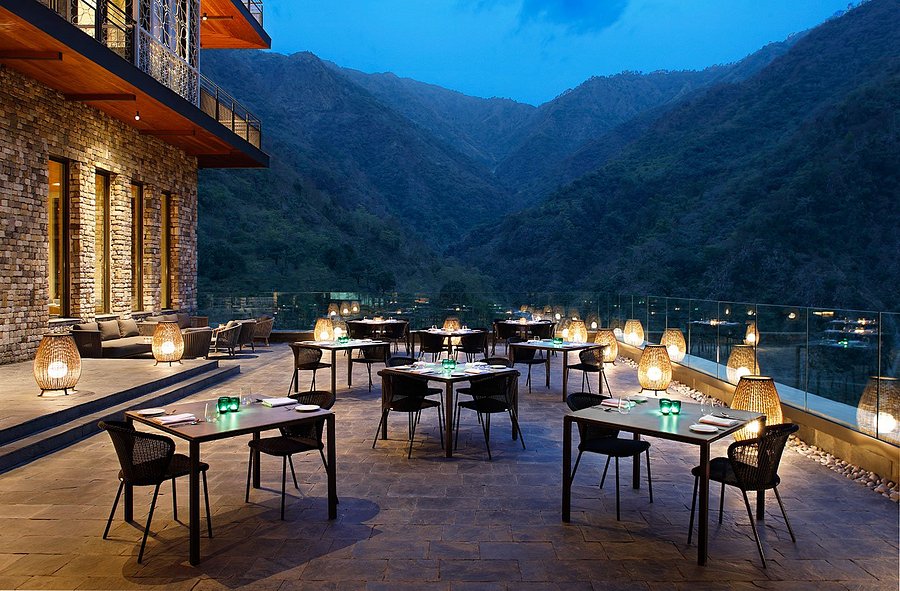 An excellent illustration of elegance nestled in the grandeur of the Himalayas and the cascading Ganges, Taj Rishikesh Resort and Spa is a mesmerizing abode for tourists looking for tranquillity and imperialism. The sprawling 12.5 acres of the eco-friendly habitat, this resort provides its guests with facilities like an outdoor swimming pool for family fun, a fully-equipped fitness centre, an in-house spa (Jiva Spa) and also a library. One may also spend time at the Yoga and Meditation centre provided within the premises or indulge in adventurous activities like river rafting in the adjoining Ganges, which Rishikesh is so famous for. Taj Rishikesh Resort has 79 rooms furnished with all modern facilities. It also houses a riverside speciality restaurant that serves authentic local cuisines from the surrounding regions as well as a fine dining restaurant that serves Indian and international cuisines. Pick some goibibo hotel coupons to get discounts on your next online booking and experience the joy of savings.
Taj Hotels are one of India's most prestigious 5-star hotel chains, noted for its exceptional service and breathtaking locations. With the legacy of more than 116 years of trusted customer service and cordiality, the brand will always be the reigning champion among the luxury hotels in the country!