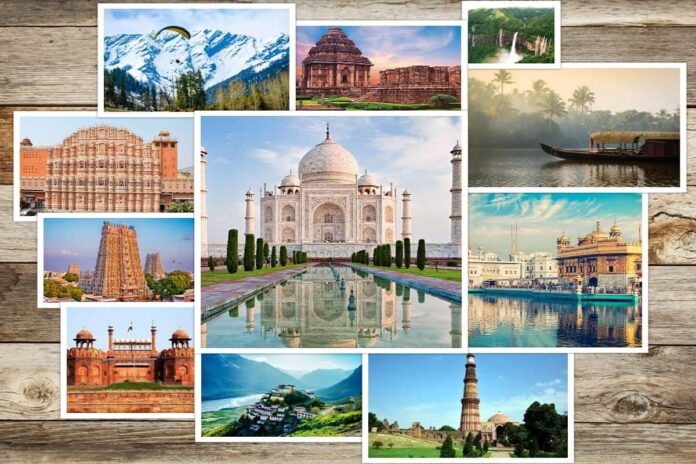 Winter vacations are around the corner and most of us have started to plan our holiday itinerary. With various best places to visit in North India in January, sometimes it could be a daunting task to take your pick. You might be lured to many places all at once and find it tough to decide on one. India being a geographically and culturally rich country attracts tourists from within and abroad, and gratifies every soul yearning for endless fascinating experiences. For those who are craving to spend sublime moments among natureat north india tourist places and indulge in some adventurous sprees, get ready to encounter the best time of your lives.
Reaching these destinations is also easy as online booking on Make My Trip can be such a breeze. Look out for some amazing mmt offers and grab the best deals to sort your travel plans. If you are divided between the choices, we have hand-picked some amazing destinations which shouldn't be far kept on your bucket list. Read on to make your pick.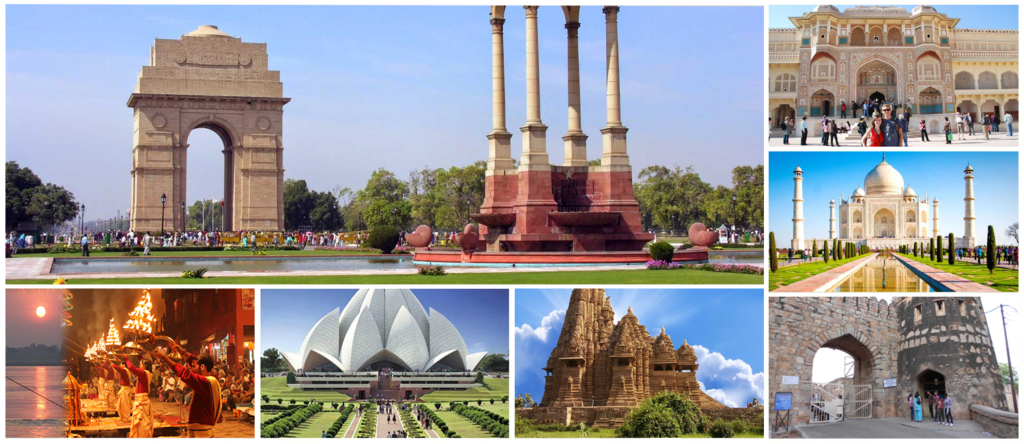 1. Mussoorie- The Queen of Hills
One of the most popular hill stations in Uttarakhand, Mussoorie is a mesmerizing place, having cool and pleasant weather throughout the year. Mussoorie was once the British summer capital and one can feel the same colonial vibes still present in the magnificent architecture of the buildings and houses. Some of the most popular tourist spots here are Sir George Everest House, Kempty Falls and the ever famous Mall Road. Mussoorie is loved for its pristine panoramic view of the mighty Shivalik Range at the backdrop, the glistening lakes and the stunning waterfalls.
How to reach: Mussoorie is well connected to all major cities in India by road, rail and air. The nearest airport is Jolly Grant International Airport in Dehradun. You may find the latest mmt coupons offering amazing deals to make a trip to Mussoorie truly delightful.
2. Manali- The Valley Of Gods
Ever thought of waking up to a mesmerizing sunrise in a mountainous town or catching up with a scintillating view of the snowfall through a window holding a cup of coffee? If you ever did, then Manali is the place to be this January! Among everything an avid traveller would ever dream about the north india tourist places, Manali offers the right dose of snow-capped mountains, amazing alpine forests, fruit orchards and cattle farms, besides the everlasting breath-taking natural beauty. When in Manali, be ready to grab the best of nature and if you are an adventure freak, then indulge in some thrilling activities like skiing, zorbing and paragliding as well.
How to reach: Manali can be easily reached by air, road and railways. The nearest airport is Buntar Airport (50 km). With mmt offers you may even pick some of the best deals and make your trip an amazing one.
3. Auli- The skiing destination of India
Lying in the Garhwal Himalayan region, Auli is popularly known as the 'Skiing destination of India'. One can witness the stunning view of the Majestic Himalayan peaks like Nanda Devi, Trishul, Manna Parvat, Kamat, from the cable car, which is a prominent mode of transport in Auli. If you are into some adventurous sports, then you can also engage in trekking on the hills of Garhwal Himalayas or opt for skiing in the snow-laden valleys. Auli is also popular for apple orchards besides its oaks and deodars.
How to reach: Auli is accessible both from Delhi and from Badrinath via roadways. 
4. Darjeeling- The Tea Destination
This scenic hill station, situated in West Bengal was the British summer capital and still it is one of the  best places to visit in north india. Darjeeling is famous throughout the world for its special tea and is home to more than 86 tea estates. One can witness the majestic Kanchenjunga peak (third highest peak in the world and highest in India) and enjoy its mesmerizing panoramic view that leaves the onlookers spellbound. Darjeeling is also known for the longest cable car in Asia and its beautiful botanical gardens. Among the best places to visit in northeast India, Darjeeling is a honeymooner's perfect dream destination and of course, all for valid reasons. 
How to reach: Darjeeling can be accessed by air, train or roadways quite conveniently.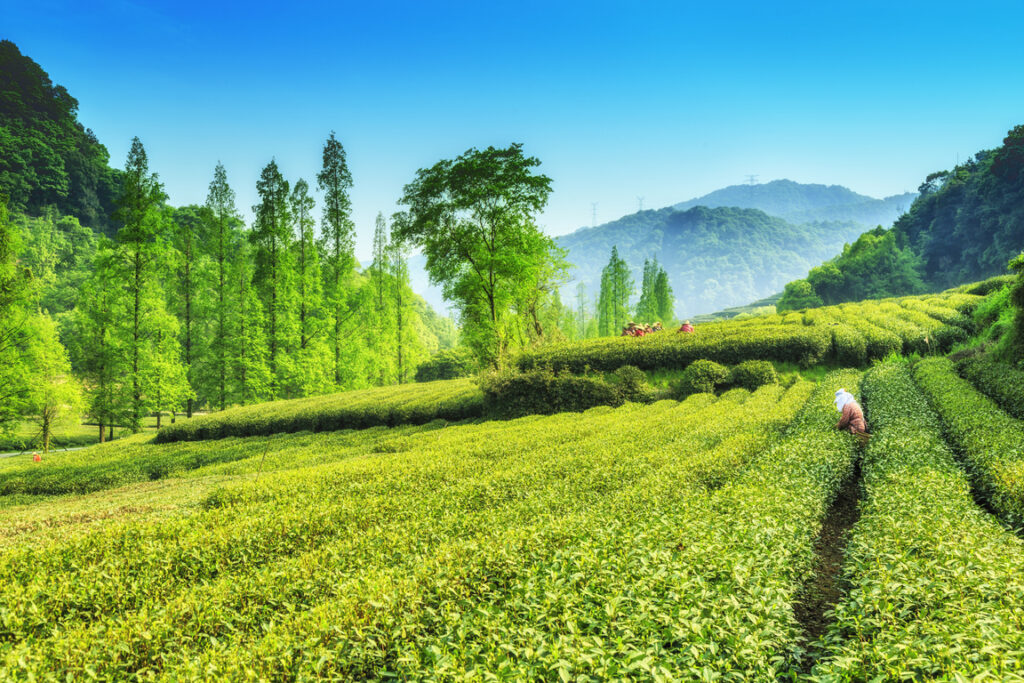 5. Nainital- The Lake district of India
Named after the famous 'Naini lake', Nainital is one of the most sought after holiday getaways for tourists from all over the country. One can witness the spellbinding panoramic view of the snow-clad peaks like Nanda Devi, Trishul, and Nanda Kot. Nestled in the foothills of the Kumaon Range in Uttarakhand and surrounded by seven hills (known as Sapta Shring), Nainital is also popular for hot air ballooning and mountaineering. Nainital was once the summer capital of the Britishers and the colonial connection can still be felt in the vibrant villas and bungalows that are a major attraction of this place. 
How to reach: Nainital is easily accessible via rail and roadways. With travel partners MakeMyTrip, and getting the best deals and mmt coupon, one can easily book and also enjoy savings on the entire trip.
6. Agra: The Taj City
Lodged at the banks of River Yamuna, Agra is a very popular tourist destination as it is home to one of the Seven Wonders of the World, 'The Taj Mahal', and two UNESCO World Heritage sites, Agra fort and Fatehpur Sikri. Agra is a perfect testimony of history, architecture and romance and is also popular for its marble craft, leather products and cuisine. If you are someone who loves to explore the history, and are searching for best places to visit in north india, then the Mughal Art and culture that is displayed here is surely going to fascinate you. Owing to the pleasant weather in winters, Agra is one of the best places to visit in January.
How to reach: Agra is very well connected to all the major cities in India via roads, railways and airways.
7. Dalhousie/ Khajjiar: Switzerland of India
Famous for its lush green meadows, dense forests and waterfalls beside the mesmerizing views of the snow-clad Dhauladhar Ranges, Dalhousie also hosts some of the most beautiful churches and north india tourist places that can woo you.  Named after the British Governor-General, Lord Dalhousie, this beautiful hill town emanates a distinct colonial charm that fascinates tourists from all around the world. Khajjiar lies nearly 21 km away from Dalhousie and is lovingly called the 'Switzerland of India' owing to its spellbinding vistas of snow-capped mountains and lush meadows. One of the best places to visit in January in India, make sure to add Dalhousie to your itinerary this vacation.
How to reach: Dalhousie is easily accessible via road, railways and air. The nearest airports are Kangra Airport (108 km) and Jammu Airport (170 km).
8. Udaipur; City of Lakes
This historic city is famous for its regal splendour and legendary history. Udaipur hosts the stunning Mewar culture and mesmerizing temples. Nestled amidst the Aravali Hills (located in the valley) and surrounded by four lakes, Udaipur is in its true sense, the pride of Rajasthan. The major attractions of this beautiful city are the Lake Palace, Lake Pichola, Lake Fatehsagar, Monsoon Palace, and the City Palace. If you want to witness the grandeur of the massive palaces and ancient forts and live through the captivating beauty of the lakes and lush green gardens, then Udaipur must be on your holiday itinerary this January. 
How to reach: Udaipur is very well connected to other cities of India through road, railways and airways. With travel partners making your trips easy, you should not miss out on mmt coupons to save with some amazing deals when you visit Udaipur this vacation.
9. Shillong- Scotland of the East
The capital city of Meghalaya and a beautiful hill station, Shillong is famous for its picturesque scenery of mountain peaks, crystal clear lakes, golf courses, museums and cafes. Shillong has a very vibrant westernized culture and is admired for its hospitality and amazing people. It is also known for numerous waterfalls that it is home to, besides the amazing weather and the heavy rainfall. One of the best places to visit in northeast India, Shillong must find a place on your must-visit list. 
How to reach: Shillong can be accessed easily via air and roadways. The nearest airport is Guwahati airport (100 km).
You may also like to read : 10 Enticing Locations In India To Spend A Blissful Weekend!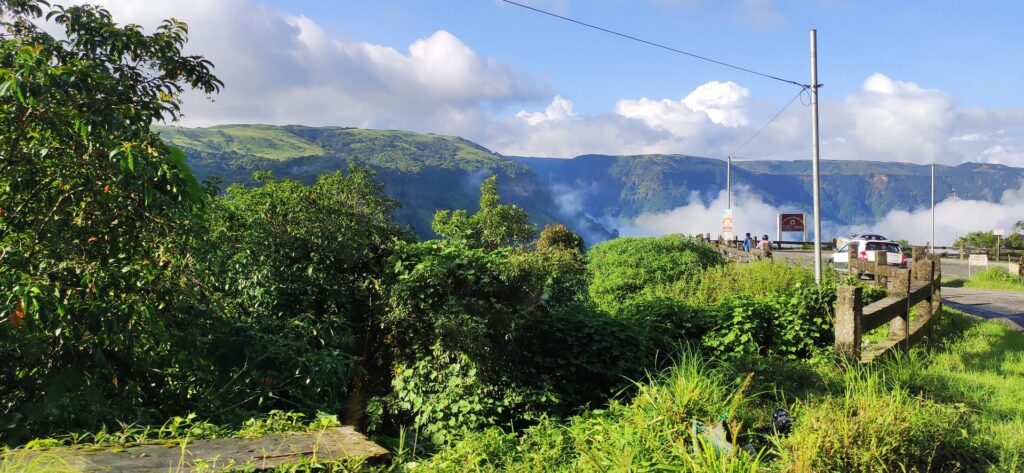 Wrapping Up 
Although this is not a comprehensive list of the north india tourist places to visit during vacations( because there can never be one), we are sure that with this listing you can get some insight into some of the best places in India that you must have in your bucket list.