India is known for its beautiful hill stations, magical beaches, royal heritage of the princely states, divine food, world-class hospitality and so much more. This makes it an ideal destination for travellers from around the country and the world. Especially, the newly-wed couples get the chance to explore the best honeymoon destinations in India.
We enlist here some of the highly sought-after places by the honeymooners for their beautiful locations, serene views, mesmerizing weather, thrilling adventures and delicious food.
Top 10 destinations for the most romantic honeymoon
1.Manali, Himachal Pradesh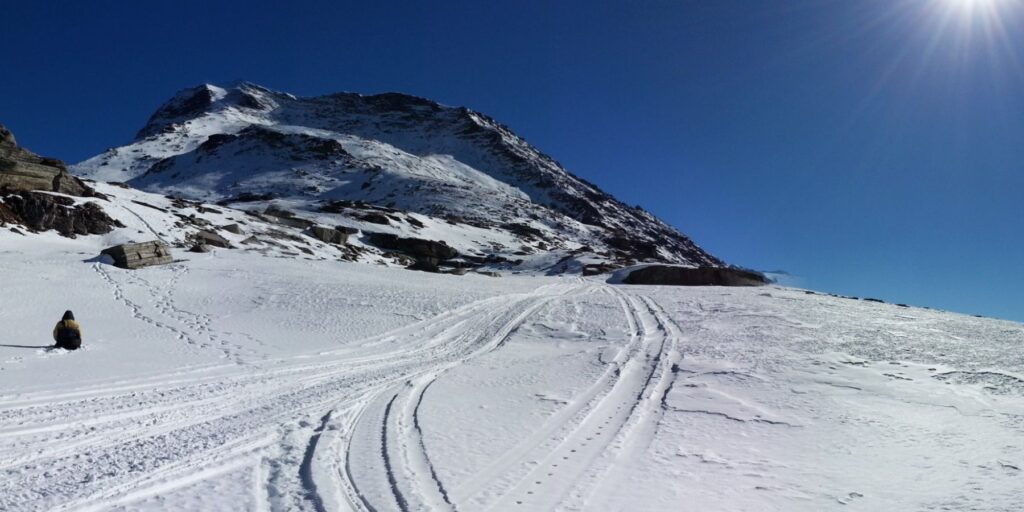 Referred to as the Switzerland of India, Manali is a popular holidaying spot for families and honeymooners alike. The snow-clad mountains and the exceptional natural beauty of Manali have attracted tourists from India and abroad for a long. Besides the serene locations and the breathtaking sights, there are a lot of adventurous activities one can enjoy at Manali. For newly-wed couples who love to experience thrilling adventures and seek activities like hiking, trekking, paragliding and river rafting, Manali makes the top honeymoon destination in India.
How to reach: The nearest airport is at Chandigarh, 8.5 hours drive away. You may look for offers on domestic flights coupon and save on your travel expenses when booking your tickets with MakeMyTrip.
Best time to visit: October to June.
2. Gulmarg, Jammu & Kashmir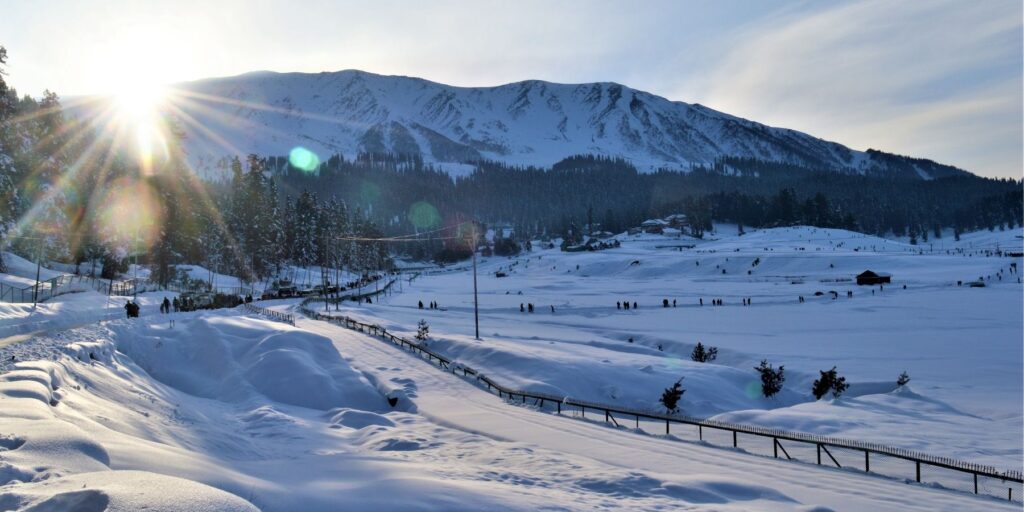 True to its name, this beautiful hill town allures every heart and captivates the mind with its mesmeric views of snow-capped mountains, vibrant meadows and the ever-so romantic weather! Gulmarg offers picturesque scenery besides an opportunity to indulge in adventurous activities like trekking, hiking, gondola ride and many more. Couples who are fond of skiing, snowboarding and other winter sports should visit Gulmarg, one of the best honeymoon destinations in India, in the winter months. At Gulmarg, there will be a lot to explore and a lot to make great memories with.
How to reach: It is easy to reach Gulmarg with the nearest airport being Srinagar Airport and the closest railway station being Udhampur, Jammu.
Best time to visit: March to November.
3. Mussoorie, Uttrakhand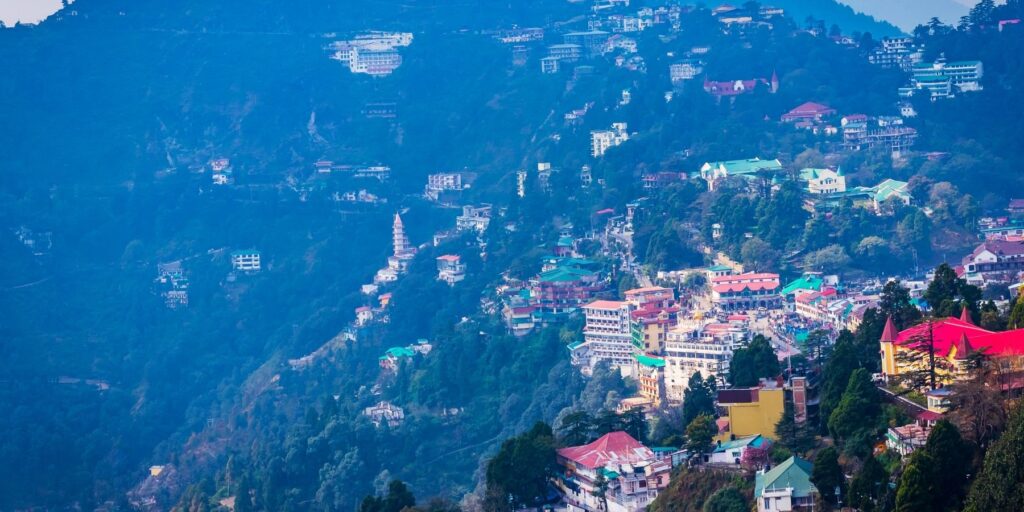 Mussoorie is among one of the most sought after honeymoon destinations in India. The reason is clear! This beautiful hill town is surrounded by pristine natural beauty and is an ideal place for romantic souls to find their solace. The captivating climate, lush green meadows and beautiful sunsets, besides the stunning sights, make for the ideal set-up for a fantastic honeymoon trip. Considered one of the most romantic honeymoon destinations in India, Mussoorie offers adventurous activities like trekking, hiking, camping, river rafting, skywalking, paragliding and mountaineering to provide an unforgettable experience for the honeymooners.
How to reach: Mussoorie is placed near Dehradun. One can reach Mussoorie by the nearest airport at Dehradun, Jolly Grant Airport.
Best time to visit: October to June.
4. Dalhousie, Himachal Pradesh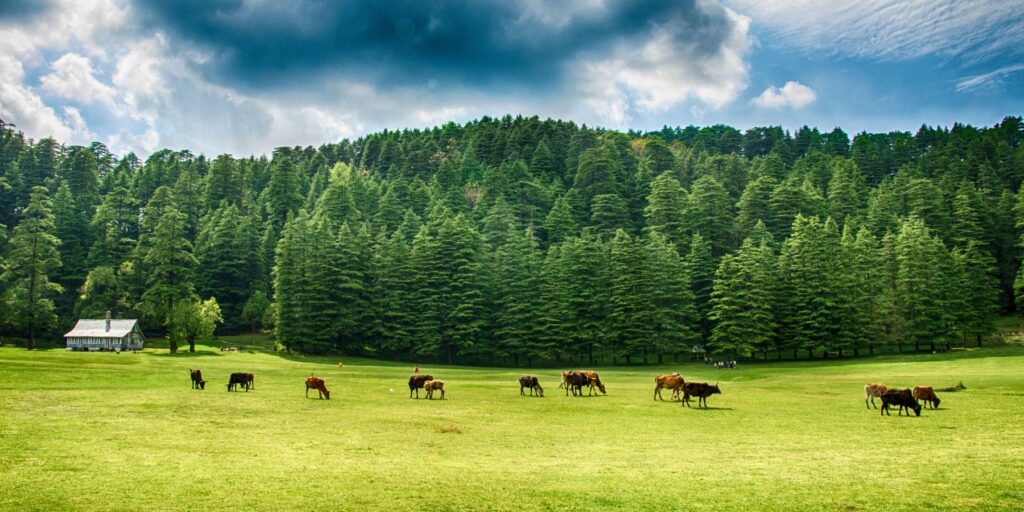 Also referred to as the 'Mini Switzerland' of India, Dalhousie is one of the best honeymoon destinations in India. Its picturesque and magical scenes and the charismatic old colonial buildings in the city bewitch your heart. Couples who do not find time from their 9- 5 routines will find this place ideal for unwinding. The much-needed break from their schedules amidst the snowy vistas and the lush pine greenery will make their honeymoon a truly memorable affair to cherish lifelong. When in Dalhousie, one can indulge in activities like trekking and hiking besides shopping and exploring the beauty of colonial structures and some old churches.
How to reach: Dalhousie is near to the city Pathankot. One can reach Pathankot via air or rail and then hire cab services or bus to reach Dalhousie.
Best time to visit: March to October.
5. Munnar, Kerela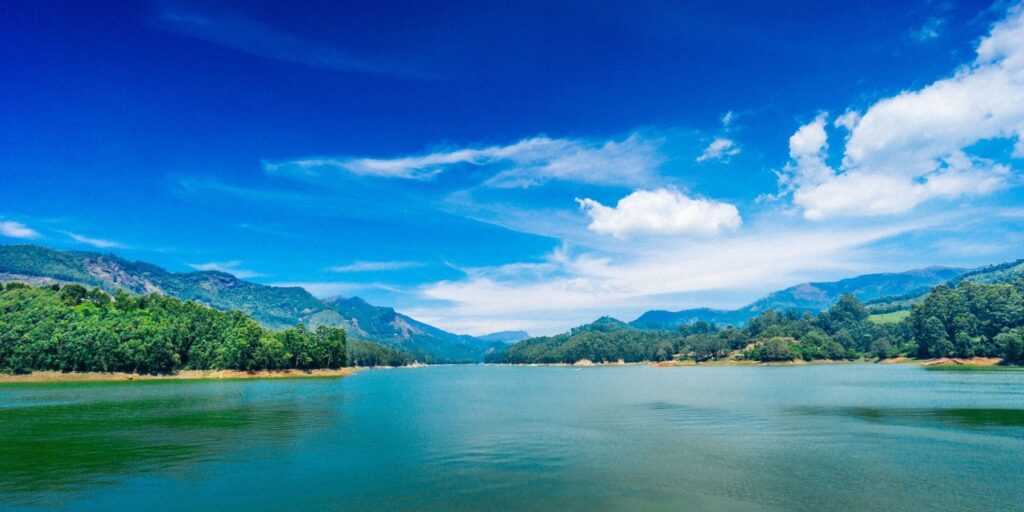 Incredibly beautiful with its green vistas, waterfalls and stunning tea gardens, Munnar is one of the top honeymoon destinations in India. Offering the luxuries of vacationing, besides a blissful cuisine and unparalleled natural beauty, Munnar has a lot to offer to the honeymooners in particular. Couples can relax in cool weather and enjoy the mesmeric scenic beauty of the landscapes. Daring hearts can catch up with the wildlife at the national parks and sanctuaries of Munnar. Honeymooners can also plan for a tree-house stay at tea and spice plantations for an exceptional experience.
How to reach: Kochi airport is approximately 3 hours from Munnar, making this beautiful city accessible from all parts of the country.
Best time to visit: September to May.
6. Coorg, Karnataka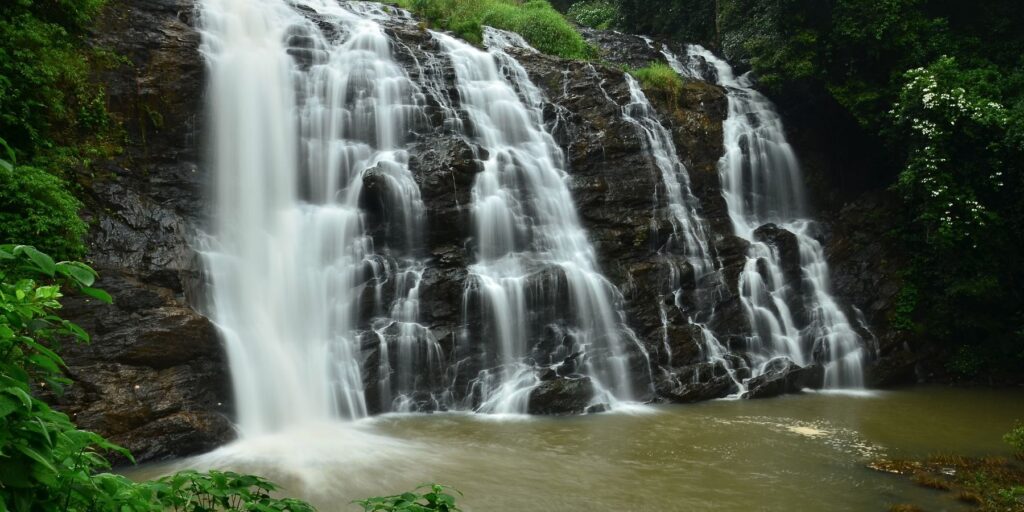 Also known as the 'Scotland of India', Coorg is undoubtedly one of the most stunning honeymoon destinations in India, with its unadulterated pristine natural beauty, bright blue skies and undulating green hills. Coorg offers couples the opportunity to soak in the alluring nature and take in the calmness while in each other's company. Adventure loving couples can also take on various activities like trekking, camping, hiking, quad biking, river rafting, etc. Besides this, one can relish some of the most delish cuisines and also enjoy a cup of the best coffee here. Coorg is also a photographer's paradise as it is blessed with nature's bounty.
How to reach: With the nearest domestic airport at Mangalore, Coorg is easy to reach. With offer coupons for mmt, now you can save on your air tickets too.
Best time to visit: October to March.
7. Ooty, Tamil Nadu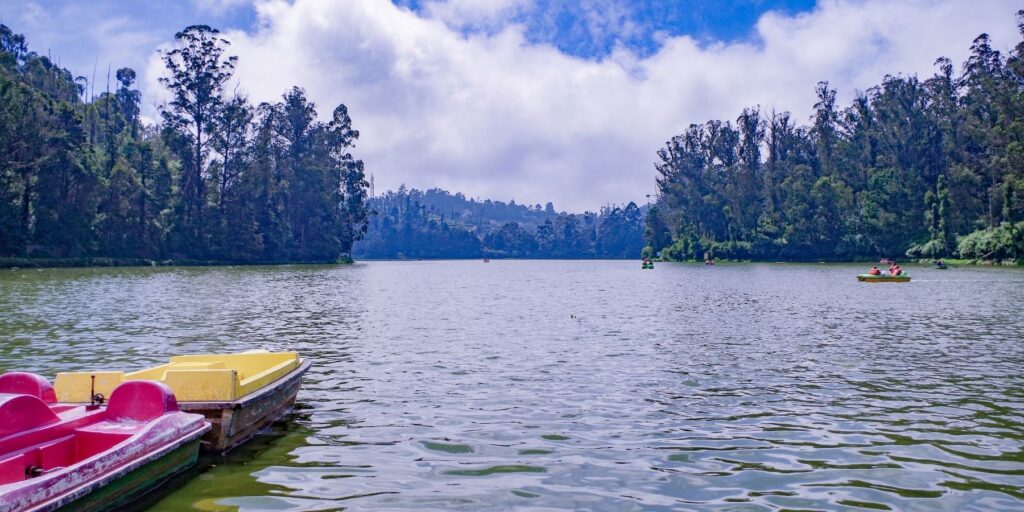 Ooty, popularly known as the 'Queen of hill stations' is nestled in the lap of Nilgiri Hills in the south Indian state of Tamil Nadu. It is known for its lush green tea plantations, the mesmerizing vibrant meadows, the scintillating views of mountains, the deep, dense pine & eucalyptus forests, sparkling waterfalls and spectacular lakes, making it a sought-after honeymoon destination in India. Couples can enjoy the beautiful and romantic weather all through the year and make the most of their honeymoon trip. While in Ooty, there are ample activities to take part like riding in the toy train, seeing the tea gardens, enjoying the speedboat rides in the Pykara Lake, and enjoying the evenings with your spouse at the elegant and chic pubs, visiting the Emerald Lake and much more.
How to reach: Coimbatore is the nearest airport and railways. So, reaching Ooty is never a trouble.
Best time to visit: Throughout the year.
8. Sikkim, North East India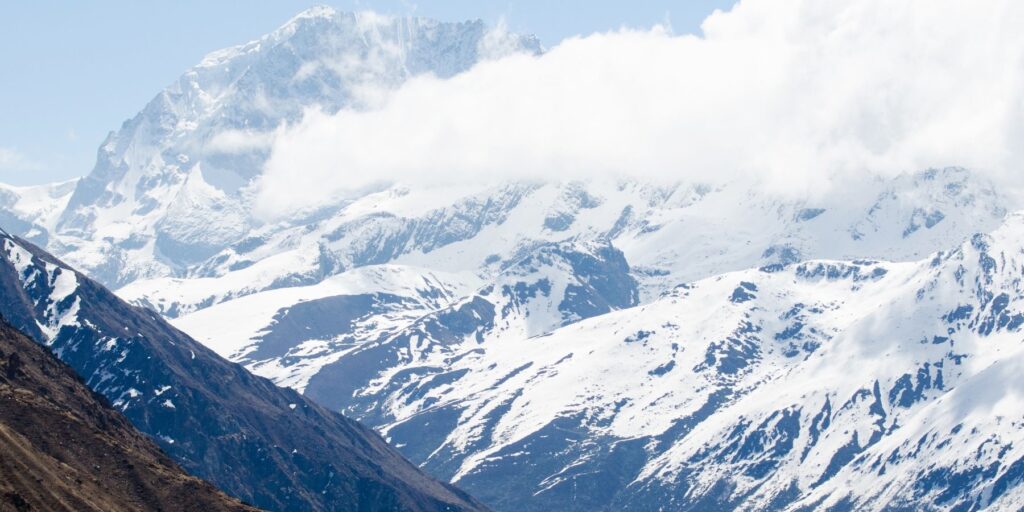 Misty hills adorned by semi-frozen lakes, colourful and mesmerizing valleys, mighty snow-clad mountains and dreamy landscapes, this is Sikkim at its best. It is also one of the best honeymoon destinations in India that is a perfect place for nature and adventure-loving couples looking to make the best memories of their life! Sikkim offers a host of activities to keep the couples busy and enjoying each moment of their stay. From sightseeing to shopping to star-gazing with your loved one during the night, you have ample things to do in the company of your spouse. You can also indulge in some of the best adventurous activities like paragliding, hang-gliding, bungee-jumping, trekking, river rafting, camping and much more. Sikkim also offers you an opportunity to delve into the serenity of numerous monasteries and enjoy the calmness and unmatched beauty that they offer.
How to reach: Sikkim has Pakyong Airport and Bagdodora Airport taking care of the travellers.
Best time to visit: March to June & September to December.
9. Goa, South Western coast of India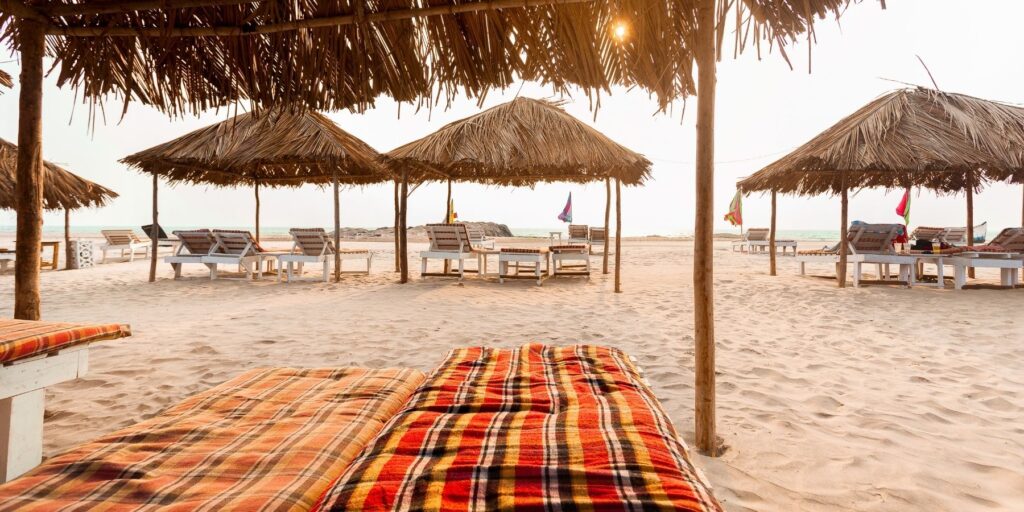 If you are looking for some of the most romantic honeymoon destinations in India, then Goa surely finds its prominent place on the list. Sunny beaches, scrumptious seafood, stunning nightlife, majestic forts, flea markets and age-old Churches define Goa so well! It is the ultimate destination for newly-wed couples who want to spend days with fun and frolic. You can have the best time with your spouse exploring the beautiful beaches and digging into the delicious seafood, besides paying a visit to the churches and the historical temples. Goa pubs and clubs are known to provide the best nightlife and of course a perfect place for lovebirds.
How to reach: Goa has its Airport making it super easy for travellers to reach.
Best time to visit: October to March.
10. Jaipur, Rajasthan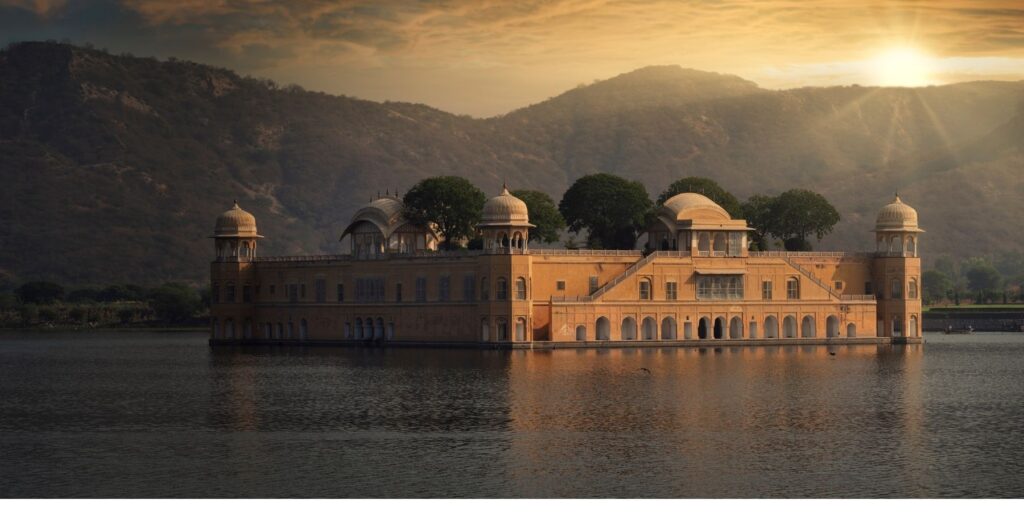 The 'Pink City' is known for its rich culture and royal splendour and this makes it an ideal choice for couples looking for a royal experience with palaces and forts. Making the honeymoon a royal, romantic affair, Jaipur, one of the royal honeymoon destinations in India, offers an urban neighbourhood and the best shopping spots beside the palaces, forts and the most delicious cuisine. Couples can shop for souvenirs, go for a safari, witness the hot-air ballooning, watch folk dancers, discover more about the royals, go for long drives or evening strolls at the rose garden, or even party till they drop!
How to reach: Jaipur has an airport, that makes it easily accessible.
Best time to visit: October to March.
Wrapping Up
India has a myriad of heavenly destinations ideal for travellers of all tastes. However, there is an abundance of the best honeymoon destinations in India which couples can explore and make the best memories of their lifetime. Hope this list helps you in finding an ideal location for you and your better half. If you did find one, waste no time over further contemplation. Just pack your bags and head towards it.