Everything is fascinating about this Indian metropolitan city Mumbai. The exciting local culture, the famous religious monuments, the western lifestyle and the amazing cuisine, all make this city worth exploring. Also known as the financial capital of India, Mumbai is a must-visit city if you love exploring different places.
If you are planning a visit to this vibrant city of India, do not forget to gorge on the best street food in Mumbai else your trip will not be considered complete. When in Mumbai, you can look out for the best destinations for local street food and satiate your taste buds with the most amazing delicacies.

Below are some of the most popular street foods in Mumbai that you may like to explore on your trip. However, this is not an exhaustive list as the street foods that you find here cannot be limited to an article.
Here is the ultimate list of 10 best street food in Mumbai for you to try
1. Vada Pav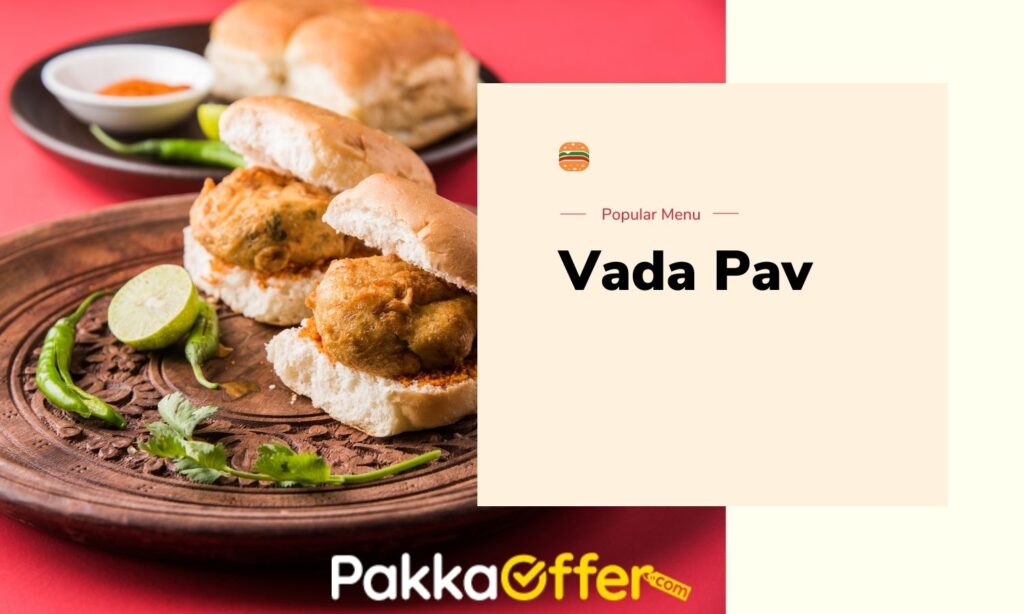 This is the signature snack food of Mumbai and one cannot deny the fact that the reason behind its popularity is its irresistible deliciousness. Vada Pav is on the menu card of every local restaurant in Mumbai, but you will truly love to dig into the one that is sold by a street vendor.
Vada Pav is a kind of burger with a potato fritter (vada) stuffed in soft buns and served topped with sweet & spicy chutneys and fried chillies. For the most authentic Vada Pav, visit any of the below-mentioned destinations.
Where to eat: You will find more than 50k food carts across the city selling this scrumptious treat, but here are a few places you should never miss out on:
Ashoka Vada Pav, Dadar

Gajanan Vada Pav, Thane

Ananda Vada Pav Stall, Vile Parle

Parleshwar Vada Pav , Ville Parle
2. Pav Bhaji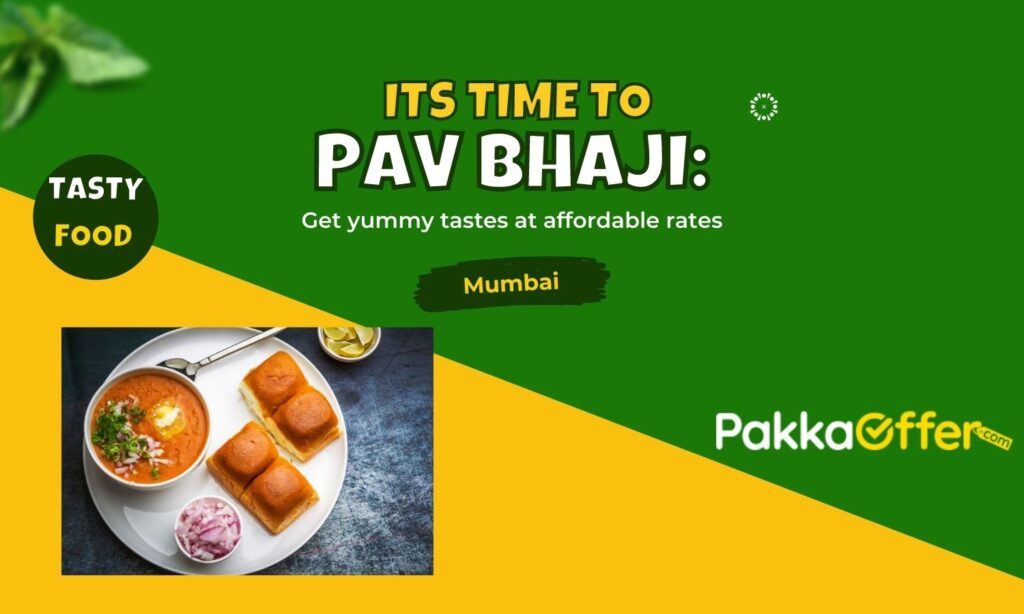 This divinely delicious dish is not just Mumbai's favourite but a popular snack dish nationally. Pav Bhaji is one of the best street food in India and it is relished over any meal of the day, as it is wholesome and amazingly flavoursome. The soft fluffy buns paired with the rich and luscious gravy prepared with potatoes, tomatoes and a lot of veggies are served with a dollop of yellow butter, chopped onion rings and lemon wedges. If you are looking for something satisfying and are fond of spicy, tangy and buttery food, then Pav Bhaji is surely the best choice.
Where to eat:
Aditi Snacks, Ville Parle

Sardar Refreshments, Tardeo

Cannon Pav Bhaji, Dadabhai Naoroji Road

Sukh Sagar, Chowpatty
3. Bhel Puri/ Batata Puri/ Sev Puri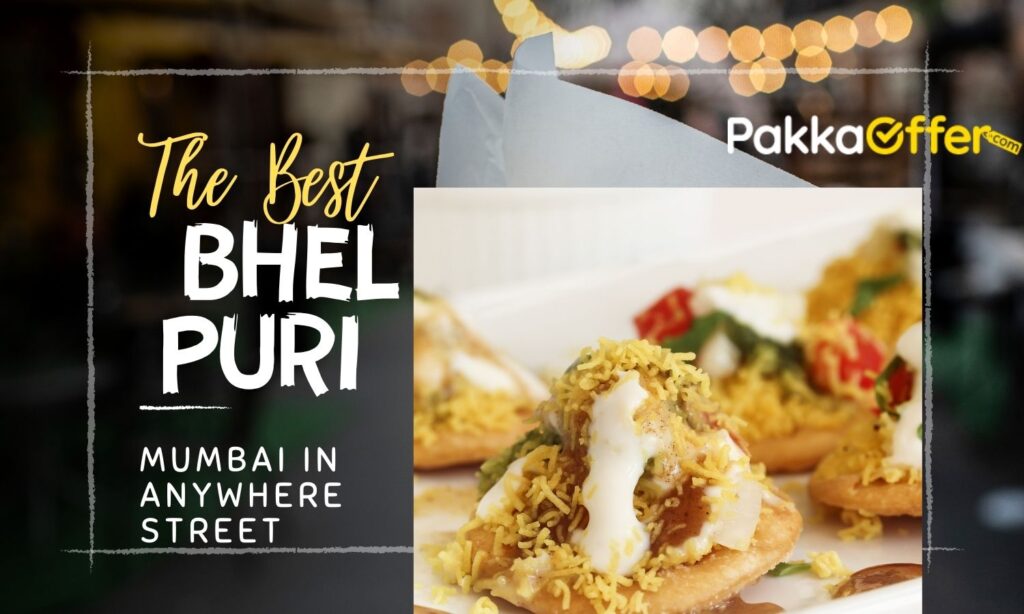 These are one of the tangiest and spiciest options around when you are looking for a chaat treat. Mumbai bhel is famous all over the country for its heavenly taste and delightful complimentary flavours coming from Indian spices. It is essentially a mix of puffed rice, chopped onions, cubed boiled potatoes and tomatoes and is topped with sev and the specially prepared 3 chutneys. A squeeze of lemon juice and a pinch of chaat masala finishes the dish and takes it to a divine level.
Where to eat: 
Sharma Bhelpuri House, Ville Parle East

Jain Sweet and Bhelpuri House, Kandivali West

Food Archade chaat, Matunga

Monsoon Chaat Corner, Andheri West
4. Mumbai Sandwich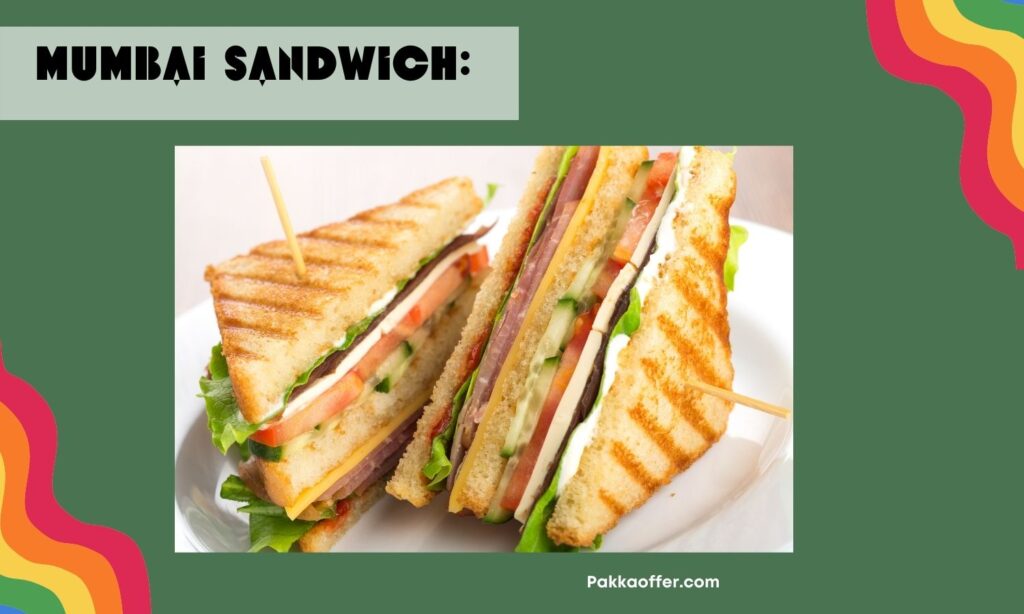 The special Mumbai sandwich consists of 3 layers of bread instead of the common 2, grilled together with boiled potatoes, cucumbers, onion rings and slices of beetroot besides a generous spread of spicy and flavourful chutneys. The most common customers to the sandwich stalls are the students or office people who prefer grab-and-go food when in a hurry.
Besides the typical Mumbai sandwich, which is of course the best street food in Mumbai, you also get to devour other varieties like paneer sandwiches, cheese sandwiches, schezwan sandwiches and others.
 Where to eat:
Lucky Sandwich, Ville Parle

Raju Sandwich, Churchgate

Say Cheese, Charni Road

Jay Sandwich, Bandra
5. Frankie/ Stuffed Rolls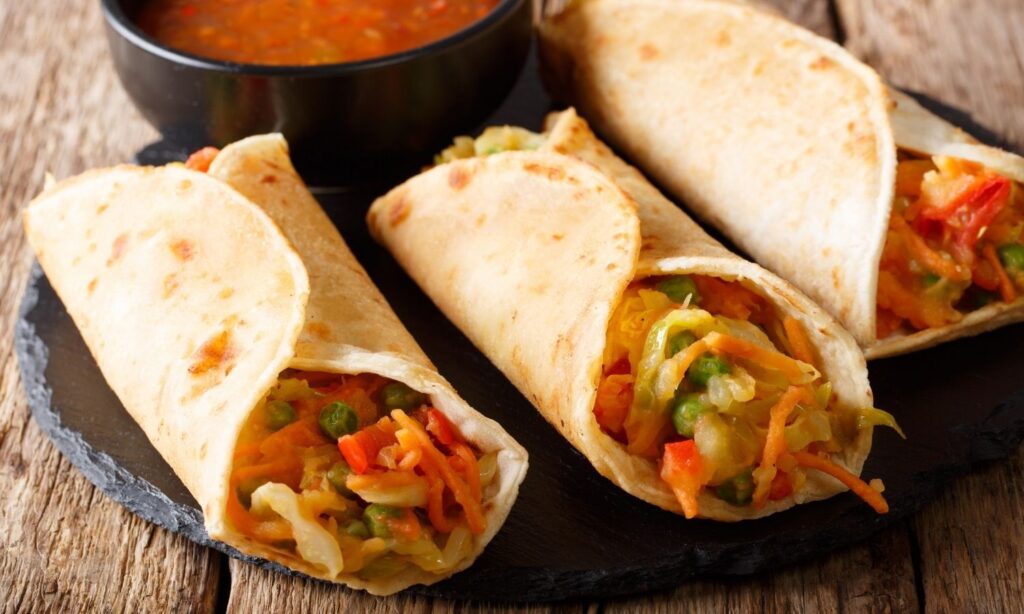 You call it rolls in the rest of the country, but Mumbai calls it a Frankie! But what is in the name as far as the dish is irresistible? Frankie is a kind of tortilla coated with eggs with a generous stuffing of mutton or chicken. The vegetarian variant does not use any egg or meat. It stuffs veggies and paneer instead.
Whichever variant you eat, you are sure to experience a burst of flavours right from the first bite. A Frankie is considered one of the best options when you are looking for grab-and-go kinds of foods. When in Mumbai, you can also order this lip-smacking street food by ordering on Zomato. While Zomato delivers your ordered food at your doorsteps, you can enjoy some extra savings on the final bill by using the latest zomato promo code.
Where to eat:
Tibb's Frankie outlets all over the city

Hersch's Bakery, Bandra

Move N Pick, Dadar

Narayan Snack Parlour, Andheri
6. Kababs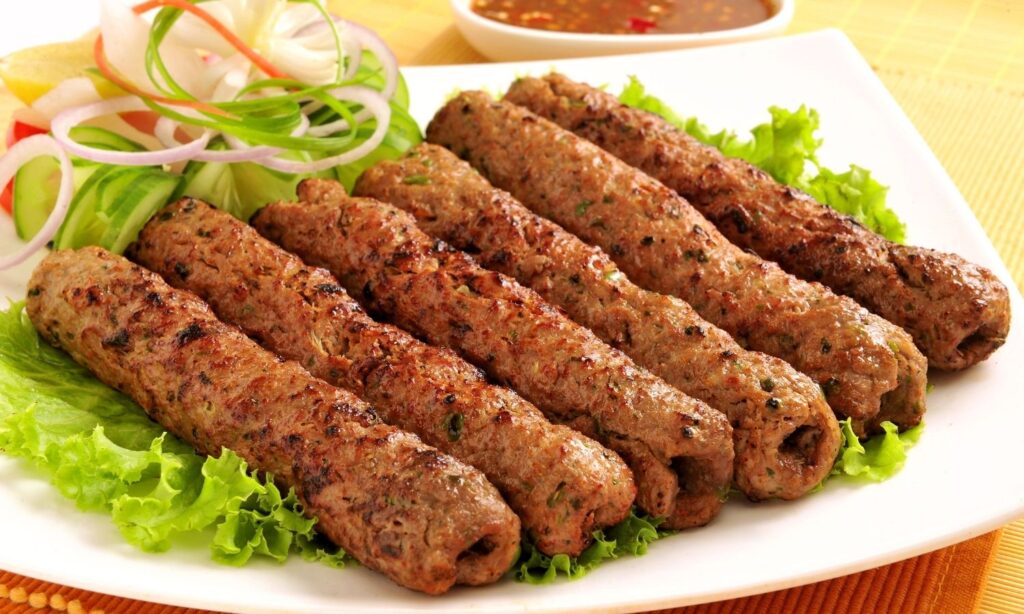 Non-vegetarian street food in Mumbai can't get better than these delicious and lip-smacking Kababs! There is an abundance of outlets that serve the sinfully delicious kababs in Mumbai which can be explored mainly in the evenings. The right combination of spices and the melt-in-the-mouth texture make one of the best kababs in the city.
Kababs are not just the most sought-after non-vegetarian snack food in Mumbai, but it is one of the top choices of non-vegetarian foodies around the country. If you are in Mumbai, missing out on kababs from the hottest locations will be a mistake for sure.
Where to eat:
Haji Tikka, Mohammad Ali Road 

Idris Kebab and Rolls, Cuffe Parade

Nawab Seekh Parantha, Kurla

Yunus Kebab Palace, Nariman Point
7. Masala Dosa, Sambar- Idli, Sambar-Vada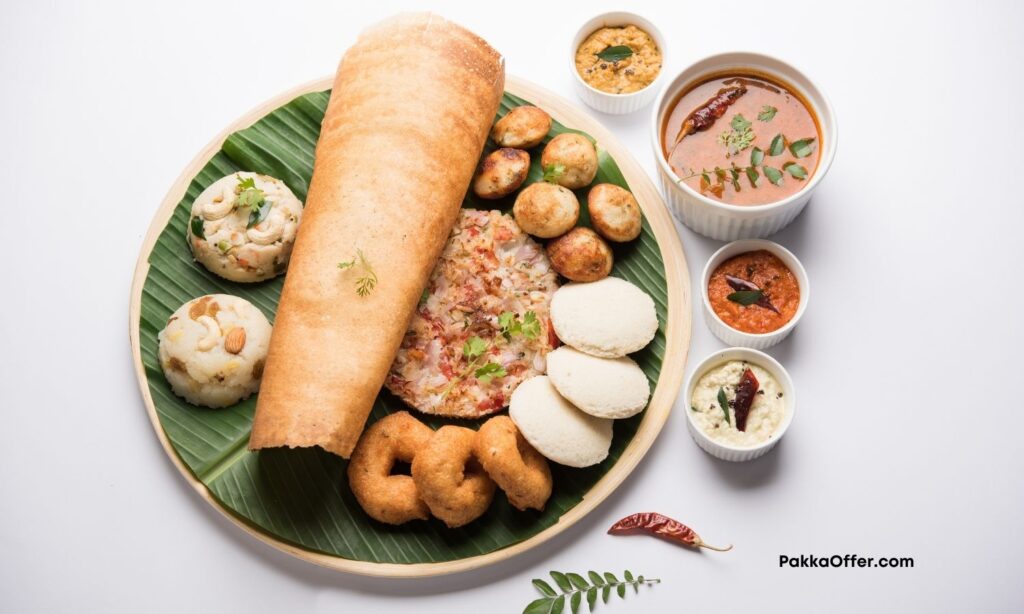 The fresh and crispy dosa is every South Indian food lover's first choice, no matter which corner of the country s/he is living. Mumbai also has an abundance of South Indian food stalls that serve the most authentic dosas, idlis and vadas with piping hot spicy and flavourful sambar and luscious coconut chutney.
Besides the authentic dosa which is stuffed with potato filling, most of the outlets that serve the best street food in Mumbai also serve a variety of dosas like the cheese dosa, paneer dosa, onion dosa, Rawa dosa and ever chocolate dosa and pizza dosa! If you are travelling to Mumbai, delve into the one which catches your fancy.
Where to eat:
Anand Stall, Ville Parle

Thambi, various outlets

Narayan Dosa, Grant Road

Edward Dosa Stall, Marine Lines
8. Dabeli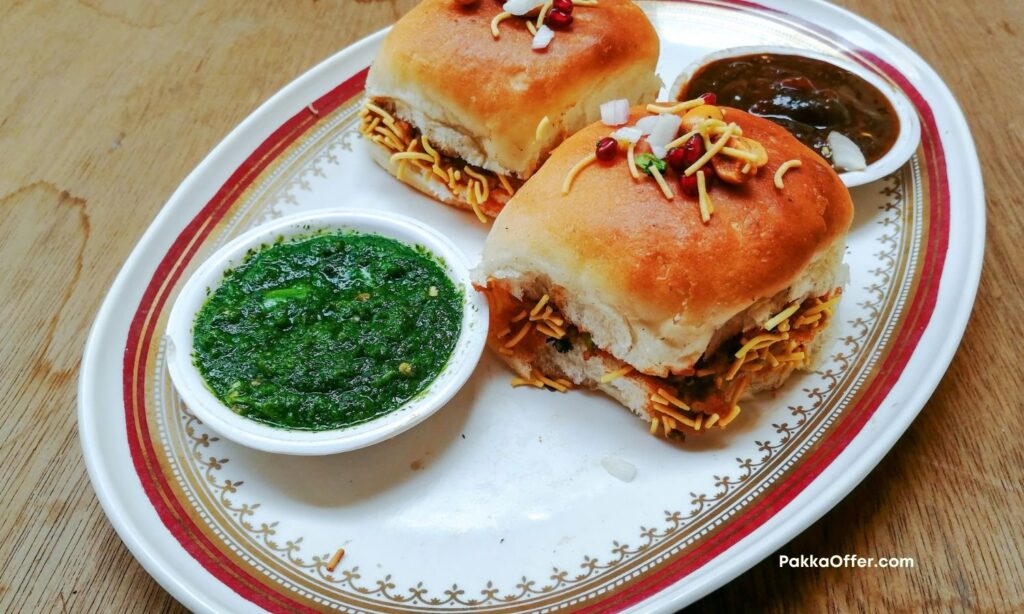 Yet another street food that can be called the best street food in Mumbai, Dabeli is a classic from Gujrat which is adopted very well by the Mumbaikars. Dabeli is a spicy and flavoursome dish made with pav bread, mashed potatoes and crushed peanuts, with a topping of Sev, pomegranate kernels and delicious chutneys.
You will find numerous outlets that serve Dabeli in Mumbai and can devour this hearty and wholesome snack to satisfy your taste buds and experience the blissfulness of Indian street food!
Where to eat:
Little Bite Dabeli, Kalyan

Matunga Dabeli, Matnga

Kapil Dabeli Centre, Andheri East

Trendy Taste, Ville Parle
9. Ragda Pattice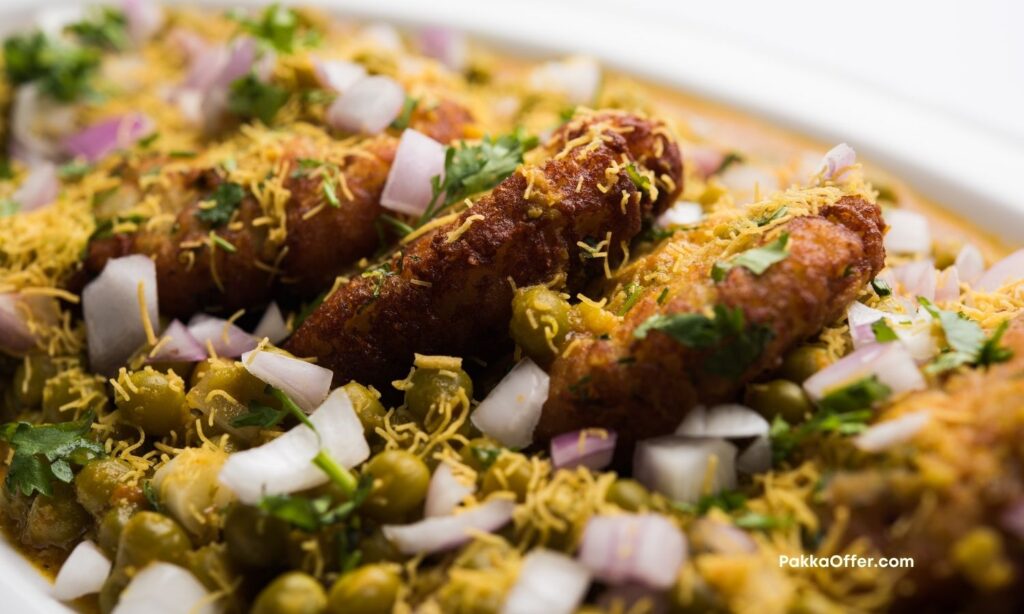 The famous street food of Mumbai, Ragda Pattice is full of flavours and textures. It consists of boiled chickpeas cooked to gravy-like consistency and added to Aloo Tikki, which is then topped with Sev, juicy veggies, tons of coriander and spicy chutneys, to come up with a divinely delicious dish, Ragda Pattice! One can find numerous outlets in Mumbai that serve this lip-smacking dish.
If you are visiting Mumbai and looking for authentic street foods, then trying Ragda Pattice is a must. You can also dig into the delicious Ragda Pattice by ordering from Zomato using the zomato coupon code and enjoy the amazing savings on the bill.
Where to eat:
Kailash Parbat, Colaba

Shri Krishna Batatavada, Dadar West

Sharma Chaat Bhandar, Ville Parle

Ganesh Chaat Place, Bille Parle East
10. Pani Puri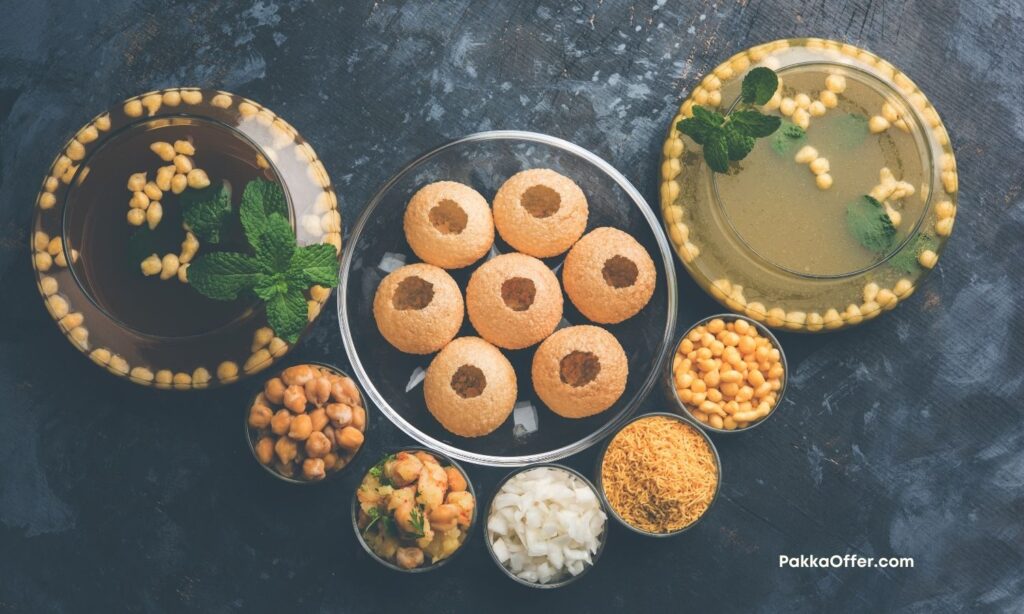 This should be declared the national street food of India, if I am not wrong. You won't find a single Indian who is not in love with this delicious dish. Also known as Golgappa, Phuchka and by many other regional names, these water balls are a burst of flavours in each bite. Mumbai has innumerable stalls all over that serve this scrumptious Indian street food delicacy.
The traditional pani puri had spiced tamarind water that was filled in the puris (flatbread) along with the stuffing of boiled and diced potatoes, sprouts and spices. But now you can relish different flavours such as khatta meetha, hing jeera, Kacha aam and even strawberry and other fruit flavours.
Where to eat:
Wrapping Up
Mumbai is everything you can think of. That is why it is also called 'the city of dreams. It hosts millions of visitors every year and offers them the best of life experiences, street food is one of them. If you plan to go to Mumbai, make sure to explore the best street food in Mumbai and let the foodie in you indulge in some of the most delicious treats that you will cherish for years to come.