Winter is here, and with it comes the fun, the excitement and the adventure! Winter wear should bring more style and also the warmth that is much needed in the chilling weather. Especially for kids, this is crucial as they may be more vulnerable to falling ill due to cold.
As a parent, you may be finding it a little tricky to understand how much layering is sufficient for your child. Too many layers may overheat them whereas too few layers may leave them cold! If that's where you find yourself stuck up, let me help you with a few perfect picks of kids winter wear that will keep your kids warm through the day in the best possible way! Additionally, you may check out some warm stuff and purchase online with promo codes for firstcry fetching you amazing discounts.
Thermal Sets​​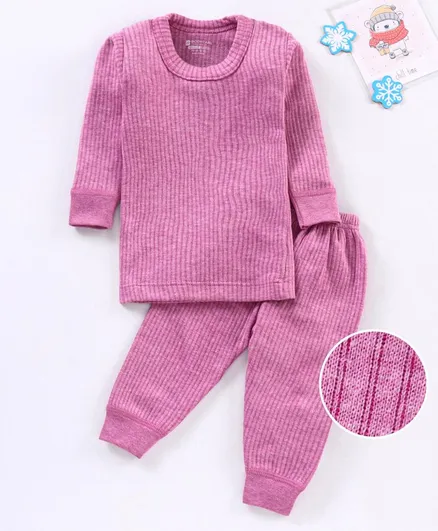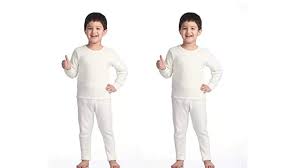 Children have a weak immune system and as such, they are more prone to fall victim to harsh winter winds. Thermal wear as a base layer is therefore important to give them the necessary protection from cold. Thermal wear is available in fleece, woollen or cotton, where fleece and woollen are known to provide maximum warmth during chilly weather. Woollen or fleece thermal sets are considered as best base layering for other winter gears, with girls or boys sweaters or jackets as top layer, and you should surely invest in one to keep your little one warm during the winter.
High-neck Tees and Tops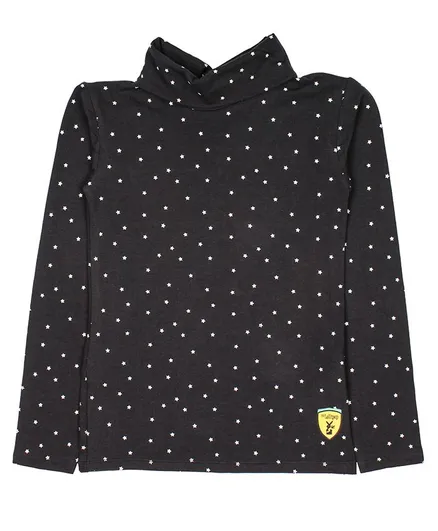 As the temperature dips, there is a need of adding more layers to your winter outfit. Even children need more protection as they might catch a cold and fall sick. So a maximum coverage of the body is always the best thing to do. High-neck warm tees, tops or sweaters for kids are the best piece of clothing that covers the entire neck area and gives optimum warmth to the upper part of the body. You may even order one on firstcry.com using your firstcry promo codes and avail the best discounts that will warmly add happiness to your purchase!
Hooded Quilted Jackets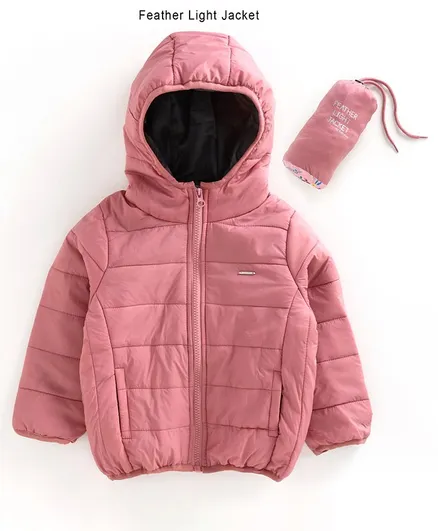 Jackets are the best piece of clothing when it comes to layering up in winter and 'quilted' jackets are supposed to be one of the warmest jackets of all. You may find denim jackets, fleece jackets as well as woollen jackets of varying styles in stores but quilted jackets are one of the best for the coldest days. Quilted jackets come in various colours and designs and can keep your child warm and stylish looking in the chilliest of weather. But when you buy winter wear for kids, especially the jackets, know that the size across the brands may vary greatly. So it is the best practice to take a look at the size chart and confirm the size before purchasing.
Pullover Sweaters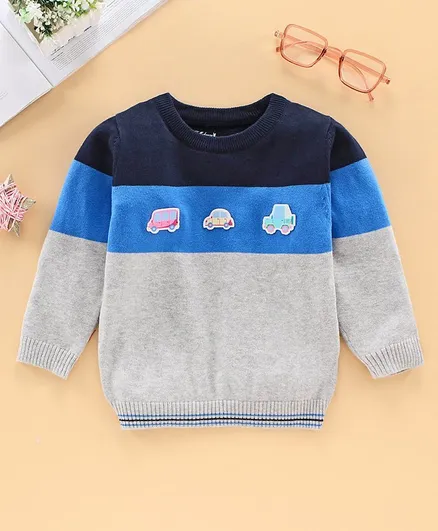 Pullover sweaters have always been the most preferred piece of winter wear by all age groups as they are simple yet stylish and keep one perfectly warm. Depending on the weather, whether it's mild or chilly winter, you can choose to wear a pullover sweater of varying thicknesses. Pullover girls or boys sweaters make a good choice for kids as the sweaters give a good deal of coverage besides the much-needed warmth. They are easy to pair up with other kids winter wear as well for more warmth on colder days. So, you can completely depend on a pullover sweater to keep your little one warm through a cold day. Pullover sweaters come as hand-knitted ones and machine-knitted ones and are available in varying colours and designs.
Fleece Sweatshirts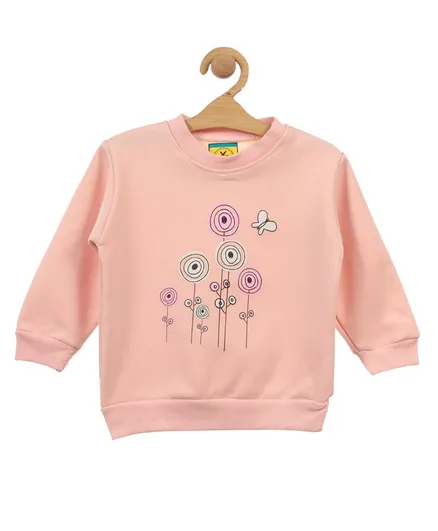 Fleece is a magical fabric, lightweight, breathable and warm! Fleece Sweatshirt is perfect winter wear clothing besides sweaters for kids that can be worn all by itself or can be layered comfortably with other warm clothes during the harsh winter season. If you are looking for some soft and warm winter wear for kids online, then picking up a fleece sweatshirt for your munchkin will be the right decision. Super warm and stylish looking fleece sweatshirt will keep your little one ahead in fashion and allow her to enjoy her outdoor activities to the fullest as well.
Fur Jackets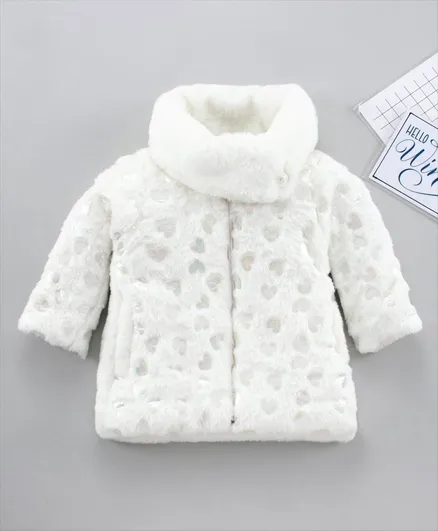 Kids need comfortable clothing in winter besides the one that just provides the warmth and style. Fur jackets give it all! These kinds of jackets are insulated with soft faux that is not only super soft but extremely comfortable and warm as well. The outer layer of these jackets may or may not be quilted or waterproof. There are a variety of fur jackets available in different colours and styles that may have elasticized hoodie and cuffs for stability and extra warmth. You may visit the online shopping store firstcry.com and avail of discounts with promo codes for firstcry.
Rompers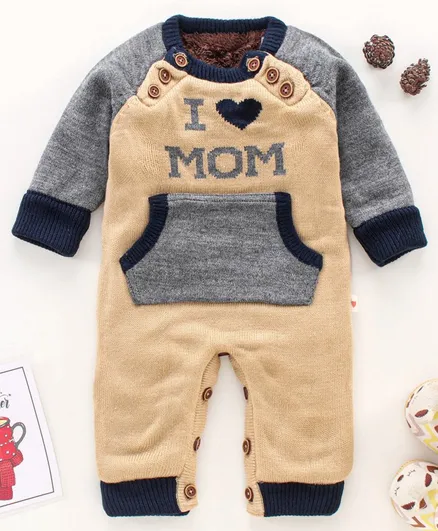 Rompers with a fur lining are ideally one of the best kids winter wear for infants and toddlers and are available on your favourite online stores as well. These are single-piece clothing that is full sleeved and sometimes with foot covers as well so that your baby is well covered and completely warm. You can also shop for cosy winter rompers for your toddler, that has faux fur lining to keep them super warm throughout the cold day. With firstcry promo codes, you can buy the latest Rompers and enjoy super discounts as well.
Conclusion
Children lose heat faster than grown-ups. They also generate heat faster than the grown-ups as they are almost constantly moving around while playing. So while the kids are having all the fun and enjoyment, you need to see if they are wearing an item of clothing that is the right kind of kids winter wear. Especially during the winter season, they need to be taken extra care of. Piling them with layers is not the answer to the chilly weather. You can smartly and sensibly layer their outfit so they are comfortable, light-weighted and warm!