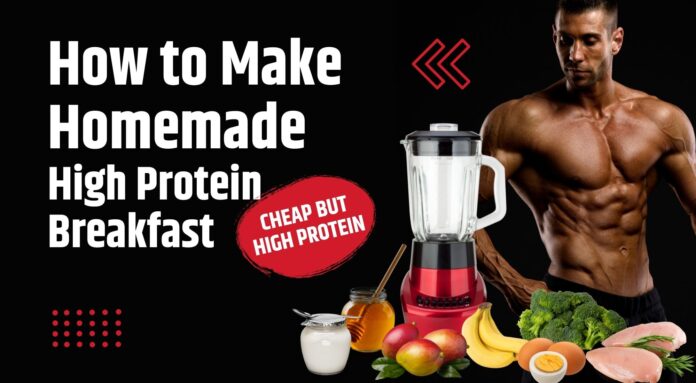 Indian cuisine is rich in flavours, spices, textures and aromas. One can find an endless variety of recipes ranging from mouth-watering appetizers to scrumptious main courses to luscious desserts! Indian cuisine has it all. From drool-worthy vegetarian recipes to ambrosial non-veg treats, Indian cuisine is par excellence.
In this article, we are going to primarily focus on the high protein breakfast indian menu for all vegetarian food admirers. Breakfast is considered the most important meal of the day as it kicks start your metabolism which helps you actively drive through the day. Hence, it is best to eat your breakfast within an hour of waking up. You can choose to eat any type of breakfast that gives you the required energy boost, but a protein-rich breakfast is ideal for those on a weight loss plan. If you are looking for high protein breakfast ideas, keep reading, as we bring to you one of the best breakfast recipe ideas that will help you with your daily protein intake.
High protein breakfast recipes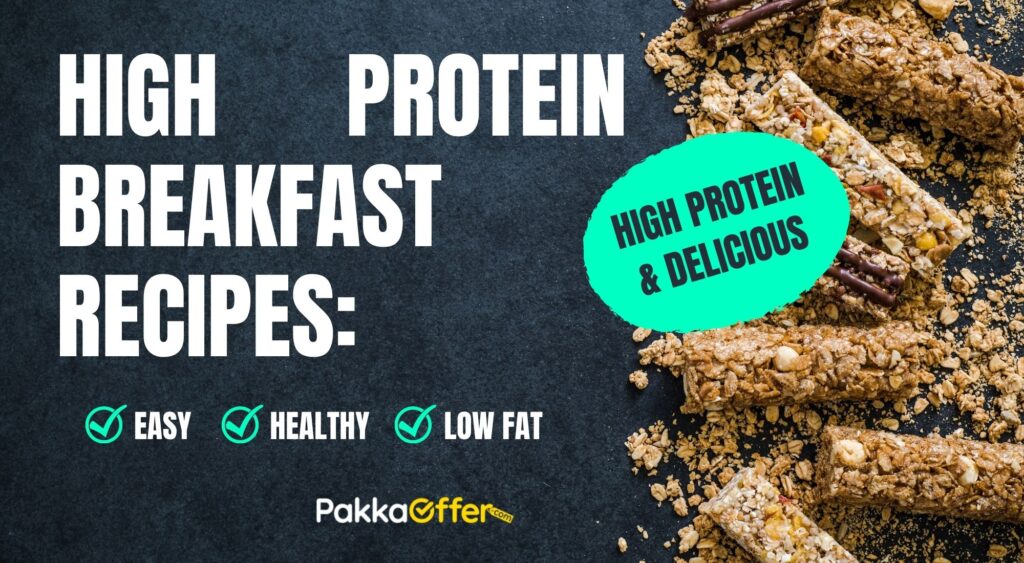 1. Masala Oats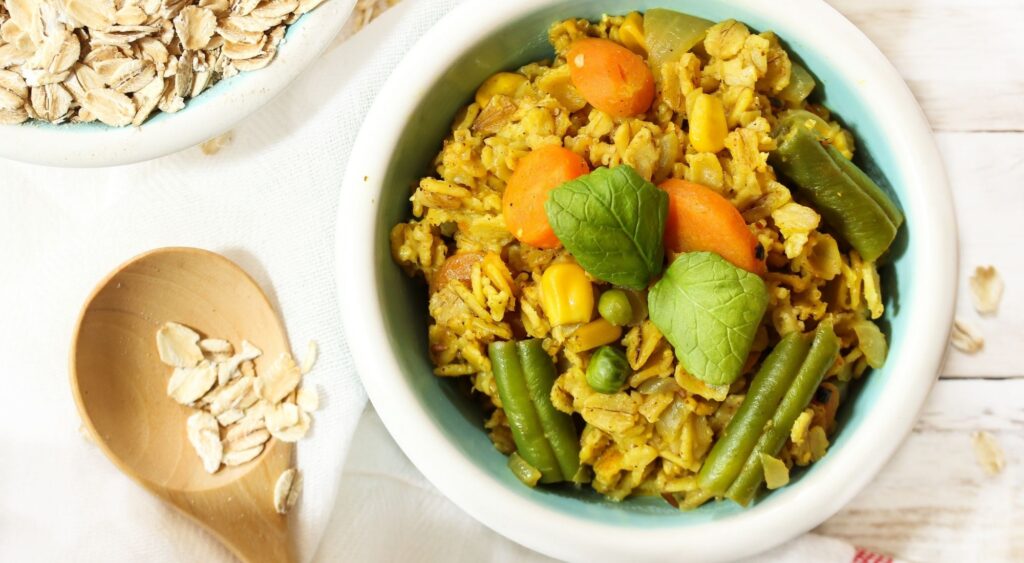 Oats make any meal feel light yet wholesome. If you are looking for a filling high protein breakfast vegetarian recipes without feeling heavy on your stomach, then oats are one of the best choices. Masala Oats is prepared with lots of veggies and a few spices to make it flavourful and nutrition-packed. A healthy and delicious recipe, the masala oats is a low-calorie vegan recipe that everyone in the family will love to dig into.
2. Ragi Idli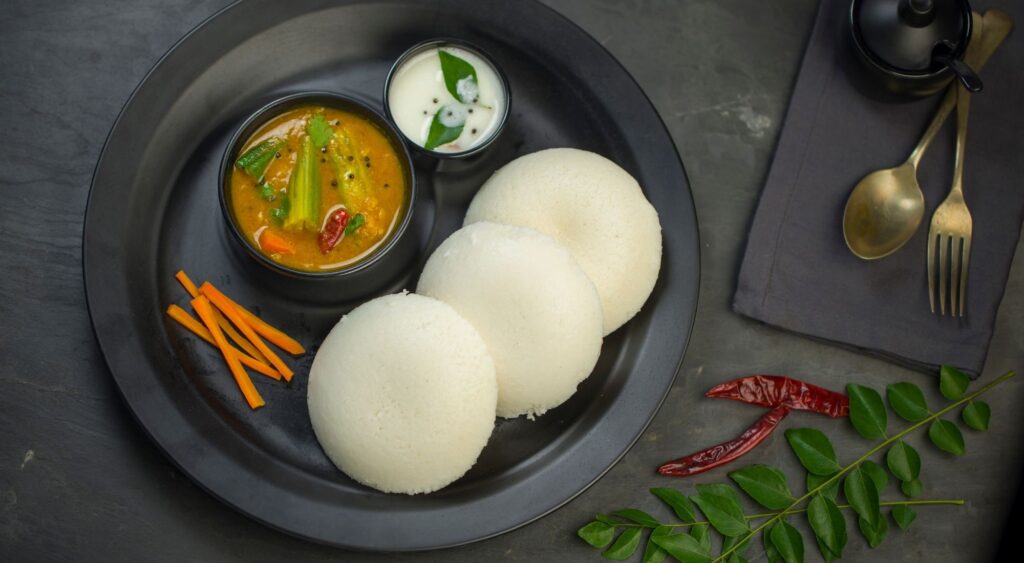 Ragi is known as a good source of proteins and fibre. Including it in everyday meals is a great way to include proteins and fiber in your diet. Additionally, being a steamed food, idlis are light on the stomach, yet wholesome. These ivory coloured ragi idlis are made with millet flour, semolina and yogurt and are served with chana dal chutney and sambar.
3. Quinoa Dosa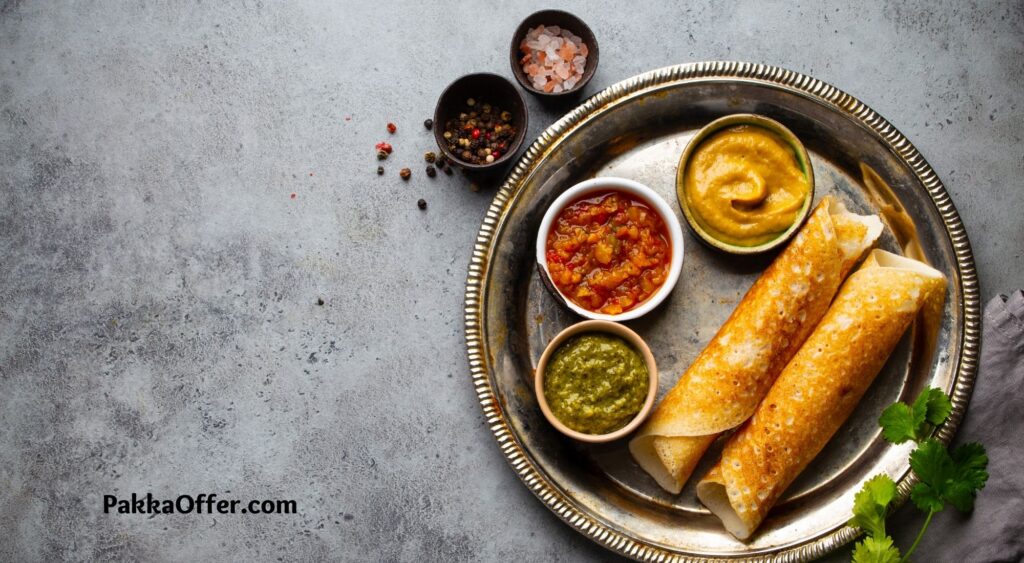 Another one from the South Indian platter besides idlis, here comes the healthier variant of dosa, the delicious and healthy Quinoa Dosa. This recipe needs no fermentation like the usual dosa would, and can be made in a jiffy with just the quinoa flour. It can be savoured with chutney and sambar and it makes a completely awesome breakfast recipe.
4. Veg Masala Dalia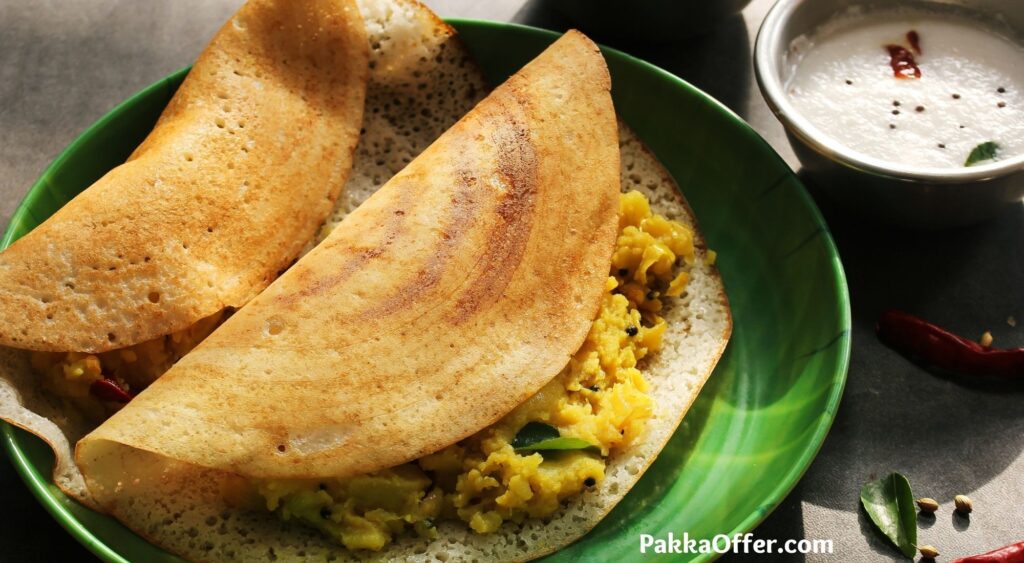 Masala Dalia or Dalia Khichdi is one of the most popular Indian breakfast dishes that boast being rich in proteins and also packs vitamins and minerals that help you keep energized throughout the day. Masala Dalia also contains a whole lot of veggies of your choice and can be relished over any meal of the day, and not just breakfast. This savory dish is spiced with the most exotic Indian spices that make it a completely indulgent treat.
5. Sabudana Khichdi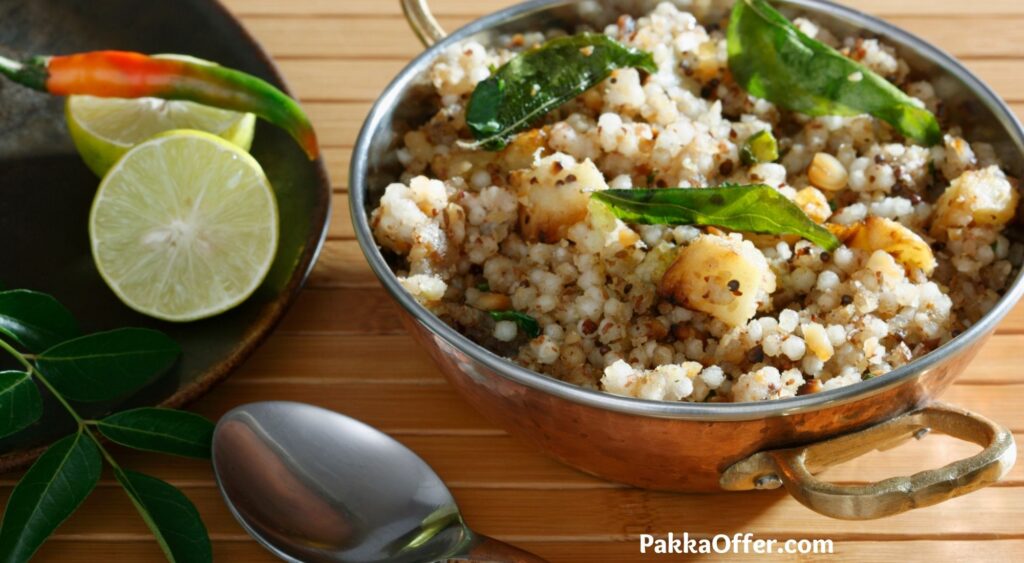 Sabudana khichdi, also known as tapioca pearls salad is comfort food that can be devoured during breakfast at any time of the day. Packed with the goodness of veggies and the delectable crunch of peanuts, this recipe is surely going to be a hit with people planning for weight loss. The sabudana khichdi dish is gluten-free too, which makes it ideal for those who are sensitive to gluten and avoid gluten intake. You can make this sabudana khichdi in an instant pot and save on time when there is a time crunch.
6. Khaman Dhokla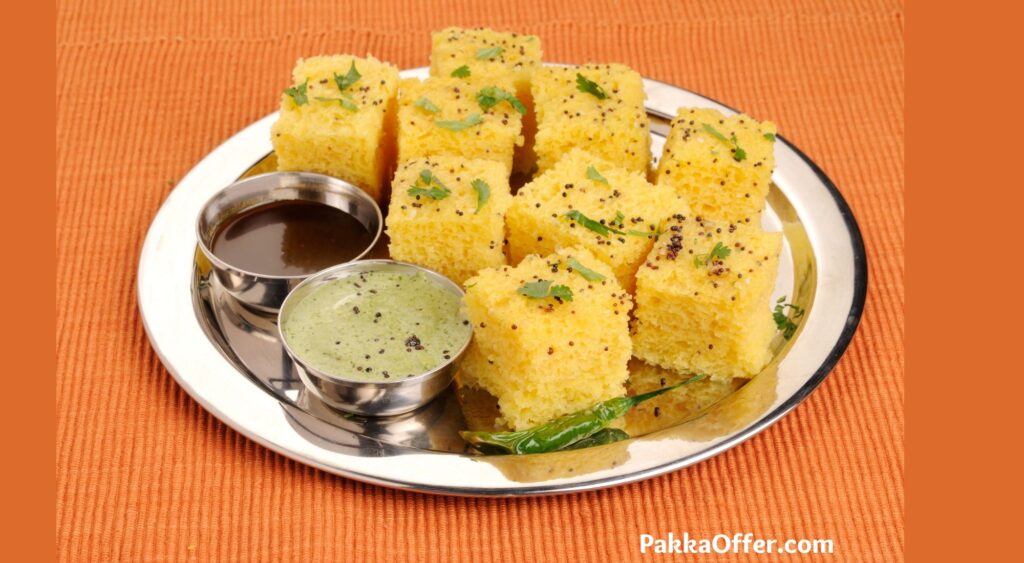 Another steamed treat, ideal for those looking for high protein breakfast indian options, Khaman Dhokla makes a perfect vegetarian meal that is filling and irresistibly delicious. This savoury cake made with gram flour, curd and spices is soft, light and fluffy textured and can be prepared in under 30 minutes. A sweet and spicy tempering by the end of its preparation takes this dish to yet another level.
7. Gram flour Vegetable Pan-cakes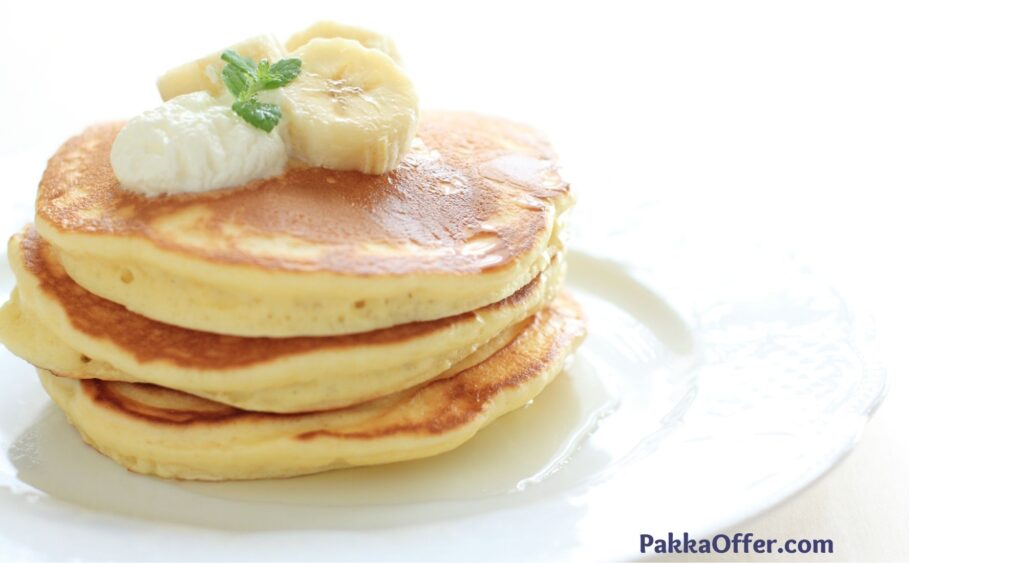 This recipe is loved for being high in nutrition and deliciousness. It is packed with the goodness of veggies and health from gram flour. You may relish this blissful delicacy with chutneys, sauces and dips as lip-smacking accompaniments. These savory pancakes are one of the best breakfast options when you are heading for a hectic day as it keeps you energetic till lunchtime.
8. Paneer parantha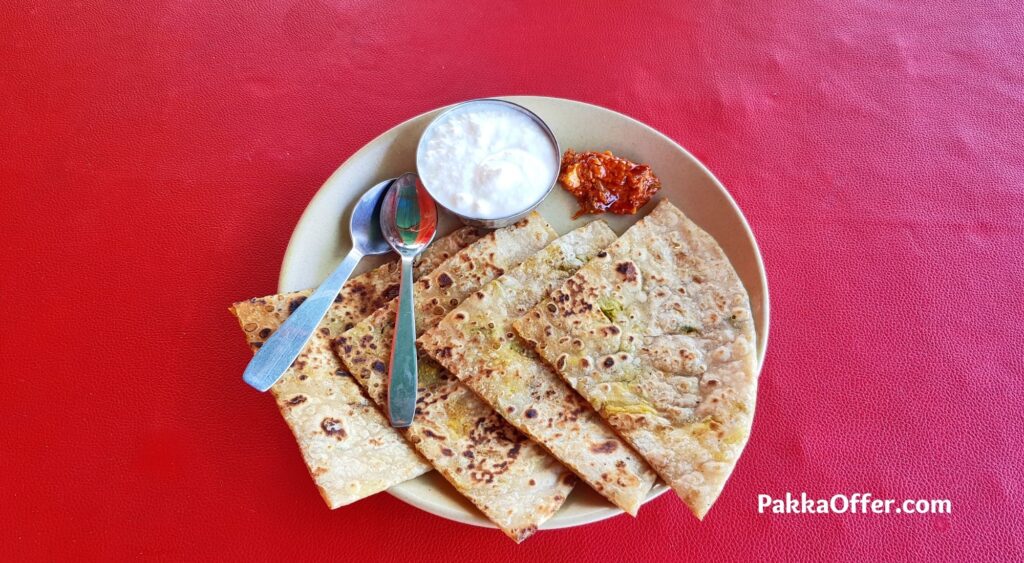 If you are not watching your weight, then this Punjabi classic is surely the best bet for an energy-packed protein vegetarian breakfast. A blend of spices and crumbled paneer make the delicious stuffing for this divine recipe. Devour these scrumptious paranthas with dollops of homemade white butter and creamy yogurt and call it a day! These paranthas are easy to make and they also keep you full till the next meal arrives. You can order the best paneer paranthas from your local restaurants if you have a tight schedule and are unable to prepare for yourself. Today zomato promo code helps you enjoy some of the best deals that Zomato brings every day for its valued customers.
9. Rava Upma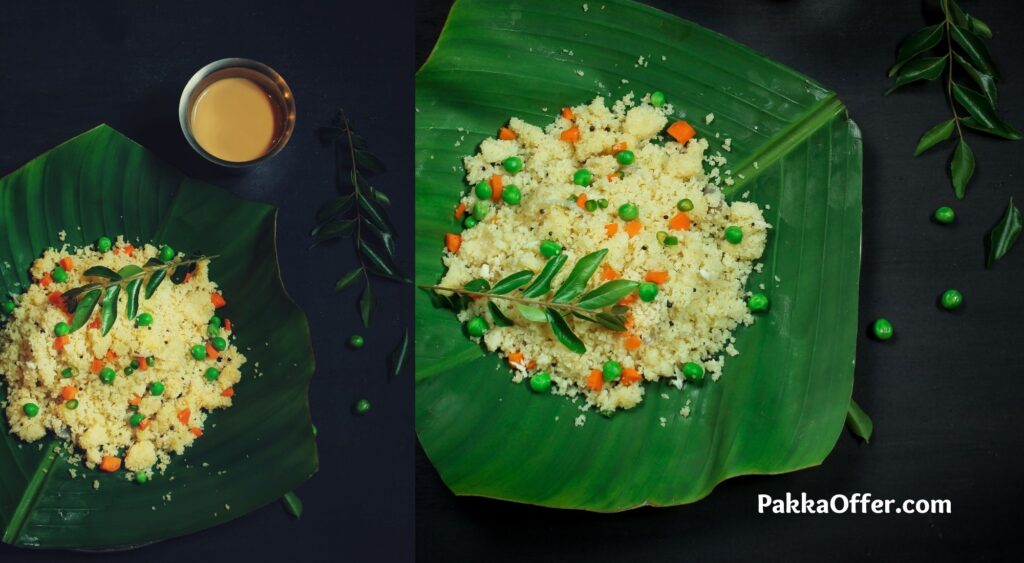 Rava or semolina is termed a superfood, rich in protein and healthy carbs. Rava Upma is a delicious dish that makes for a nutritious and wholesome vegetarian breakfast. It provides your body with enough energy to pull through a hectic day without any energy drain. Sooji or semolina Upma can be relished with sambar (lentils curry) or sauce. You can also add veggies like carrots and bell peppers for added flavour and health. Try this South Indian speciality and revel in a hearty and healthy breakfast.
10. Green Peas patties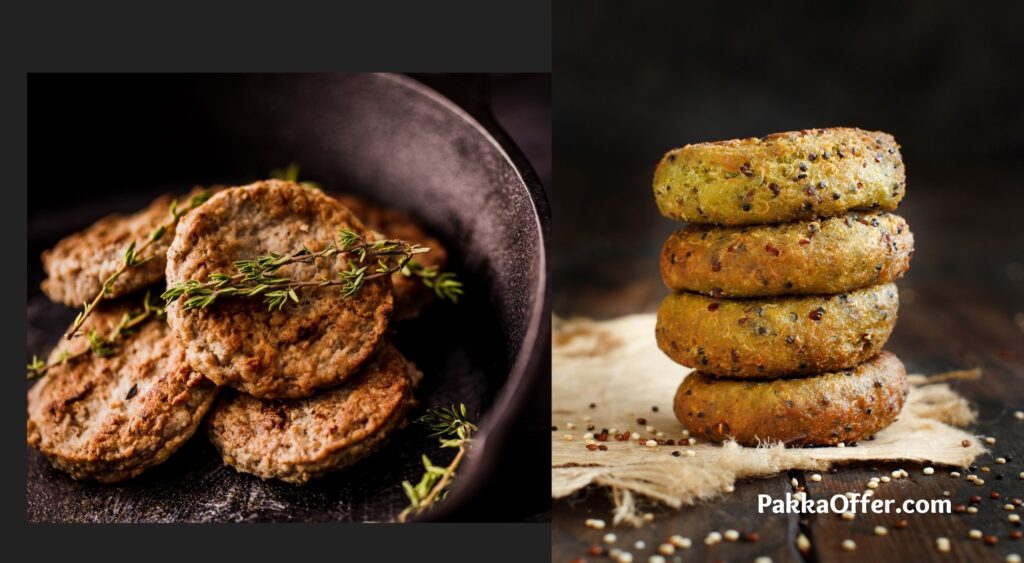 Peas are one of the veggies that are high in proteins and as such, they deserve to be included in your daily meals. What better way to introduce green peas patties to the breakfast table and surprise your family with a protein-packed savory dish? These patties can be pan-fried, deep-fried or prepared in the Air-fryer. These patties can be paired with green chutney, tomato sauce or any dip of your liking.
High protein breakfast Indian recipes also includes salads as given below
1. Sprouts Salad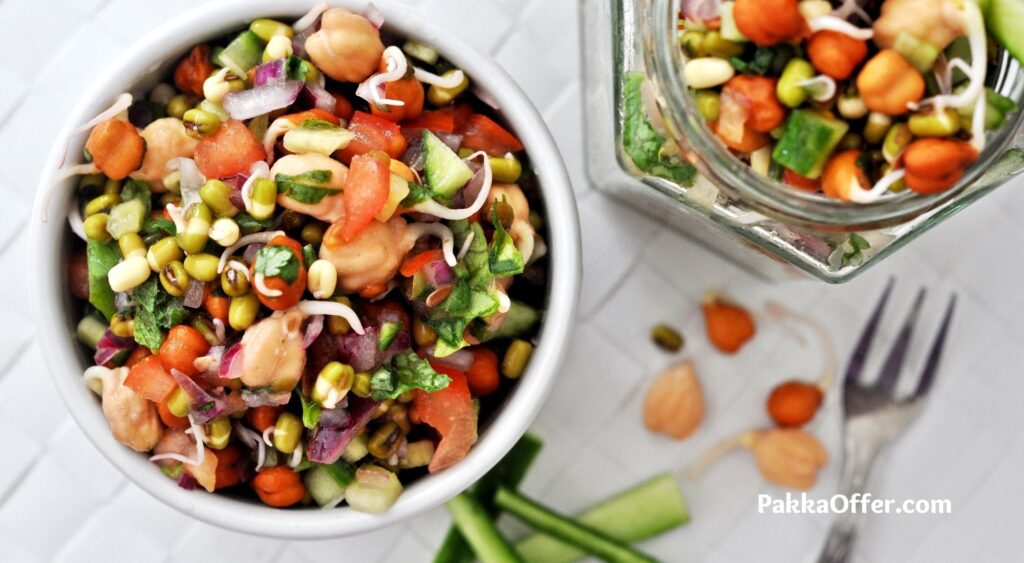 Sprout salad is a healthy way to include protein in your everyday diet in a fun way. Green moong lentils are rich in protein and so is the black gram. Sprout them for a day and bring them together with paneer and peanuts. Add some chopped onions, cucumbers, potatoes and tomatoes along with a dash of lemon juice and a pinch of chaat masala for the required yumminess. This healthy protein-rich salad keeps you full and satiated through the start of the day until you catch up later with lunch. With the zomato coupon code today, you can order the most delicious salad and enjoy your breakfast with your family.
2. Quinoa and Bean Salad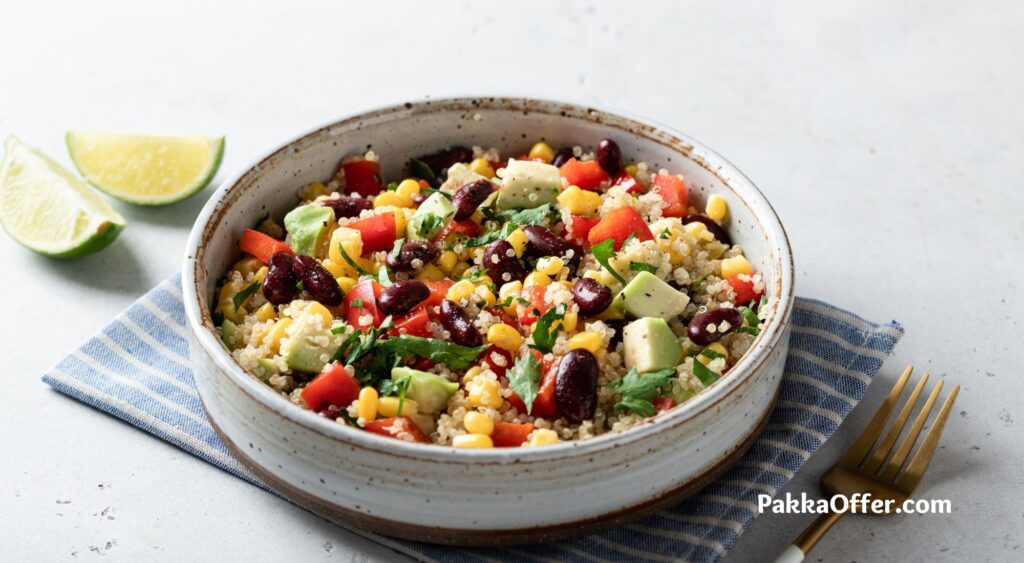 This delicious salad packed with tons of flavours and health is sure to entice you and your family looking for a protein-rich vegetarian breakfast. In addition to protein, it is also rich in fibre and antioxidants, and other healthy nutrients from the added veggies. Add the dressing of olive oil, lime juice, paprika, yogurt and chilli garlic sauce and there you are with the delicious salad to gorge on.
3. Black beans and corn salad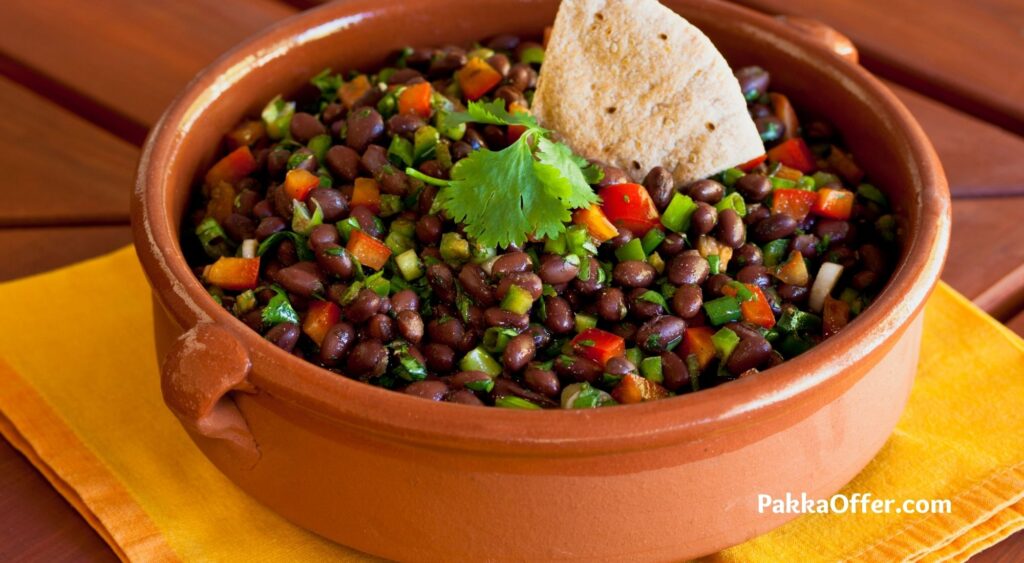 This black bean and corn salad is a healthy, flavourful and high protein breakfast indian option. You can also add other ingredients that take this healthy salad to another level. Avocados, bell peppers, tomatoes, green cilantro and tangy lime juice dressing create a delicious salad that will disappear from the breakfast table in minutes. If you are in a serious time crunch, try this quick to prepare high protein salad and keep your energy level high throughout the day.
4. Chickpea Salad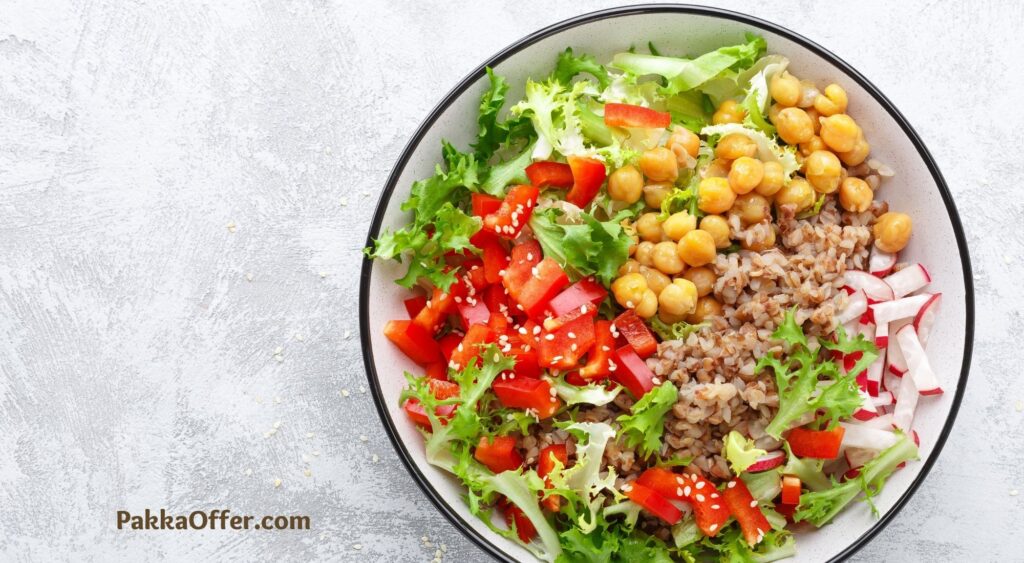 Chickpeas are known to be super healthy food that is packed with proteins, fibre and other nutrients that help in weight loss. This salad is a great choice as a protein-rich vegetarian breakfast option as it provides the needed proteins and a considerable amount of energy to let you happily surf through the day. You can add avocados, cherry tomatoes, cucumber, onions and lime juice for an appetizing salad to relish over breakfast.
5. Smoked Tofu and grilled vegetable Salad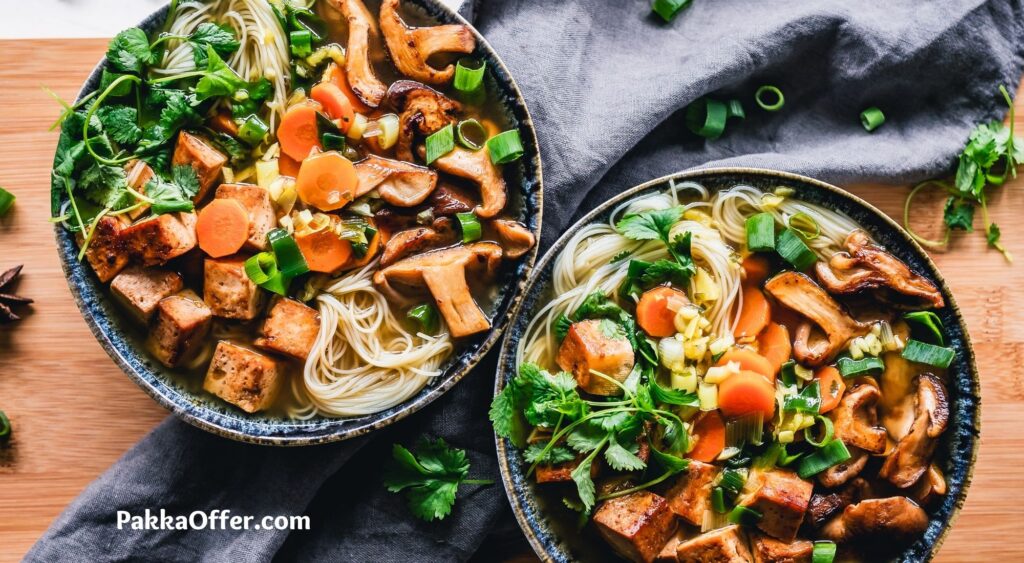 Tofu is an excellent source of protein and this recipe is perfect for those looking for a protein-rich breakfast recipe. Smoked tofu is simply amazing in taste and when paired with grilled veggies, this salad forms one of the most delectable dishes you could ever have for your breakfast.
Wrapping Up
A high protein breakfast indian vegetarian diet is essential to keep the energy flowing throughout the day. If you take a good protein diet in the morning, 1/3 rd of your daily consumption of proteins is fulfilled. This list of high protein foods for breakfast will help you select your most liked recipe. If you are watching your weight, these vegetarian breakfast recipe ideas will help you considerably in keeping your breakfast rich in protein levels and delectability. Ordering your vegetarian breakfast rich in protein is easy with Zomato and you can order the best recipe on this list using zomato coupons today and enjoy your most important meal of the day while saving money on checkout.