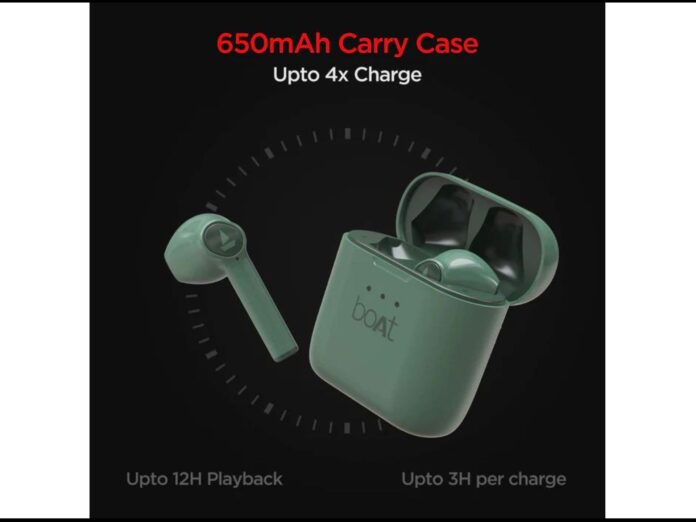 BoAt airdopes 131 review: If you are tight in budget and looking for some good quality true wireless stereo earphones then boAt airdopes 131 is something made for you. This is the most inexpensive airdopes in the wide range of boAt airdopes in the market.
BoAt is a trusted brand who has a series of expensive and inexpensive airdopes to cater all types of people in India. The boAt airdopes 131 was launched in the country on August 21, 2020. Company is known for its affordable, durable and ultra fashionable audio products.
In this boAt airdopes 131 review article, we will discuss various aspects of the product. After reading the article, you will be able to decide that the product is good or bad for you.
BoAt Airdopes 131 Pricing
BoAt Airdopes 131 are very affordable, in fact, they are the cheapest airdopes in the segment. You can get the boAt airdopes 131 from e-commerce websites or its official website at only 1199 rupees. The price can be further discounted by applying coupons and promo codes. You can get the best deals and offers during festivals and sales.
What's Unique
Fashionable earbuds and charging case.
Two 13mm audio drivers to pump up immersive sound.
One click voice assistant like sire and google.
Unboxing BoAt Airdopes 131- True Wireless Stereo Earbuds
One pair of BoAt Airdopes 131 TWS Earbuds with Charging Case
Type C Charging Cable
User Manual
1 Year warranty card
BoAt Airdopes 131 Specifications
1. General
| | |
| --- | --- |
| Brand | Boat |
| Model | Airdopes 131 |
| Headphone Type | Stem Type, In-Ear |
| Colors | Crimson cream, Viper green, Black, Light Pink, Steel Blue, Ivory White, Matte Black |
| Warranty | 1 Year |
2. Performance
| | |
| --- | --- |
| Frequency response | 20Hz – 20KHz |
| Voice Assistant | Yes (One Click) |
3. Connectivity
| | |
| --- | --- |
| Bluetooth | Yes |
| Bluetooth Version | V 5.0 + EDR |
| Bluetooth profiles | HSP, HFP, A2DP, AVRCP |
| Bluetooth Range | 10m |
4. Battery
| | |
| --- | --- |
| Standby Time | 100 hours |
| Charge Time | 2 hours |
| Playback Time | 3 hours per charge, Total up to 12 hours |
| Battery Size (Case) | 650 mAh |
| Battery Size (Earbuds) | 40 mAh each |
Pros
Strong Build Quality
13mm X 2 audio drivers for immersive sound
Up to 12 hours of battery backup
The charging case can charge the earbuds 4 times
Very clear audio
Supports type C charging
Available in 7 different colors
One click voice assistant
Cons
No dustproof, waterproof, sweat resistance.
Poor noise cancellation.
Some latency but not significant.
BoAt Airdopes 131 Build Quality
The charging case of the boAt airdopes 131 is light in weight and compact in size. Thus, it easily fits in the pocket and is very convenient to carry it anywhere. The material used in the device is plastic but the product is solid and durable. Overall, the build quality of the boAt airdopes 131 is very good. In order to provide you real and honest boAt airdopes 131 review, we have purchased and tested it thoroughly.
Sometimes, during usage, you might mistakenly drop the case from some height but don't worry it won't suffer any damage generally. However, the case is prone to scratches. The smart choice would be to buy the light color variant. In that case the scratches might not be visible that much.
The opening and closing lid of the case is smooth and nice. There is a proper space for each earbud to put in the case. The magnetic connectors on the bottom hold the earbuds perfectly.
If we talk about earbuds, they are very comfortable and easily fit in ears. The disadvantage with these TWS earbuds is that they are not sweat/ water resistant.
BoAt Airdopes 131 Design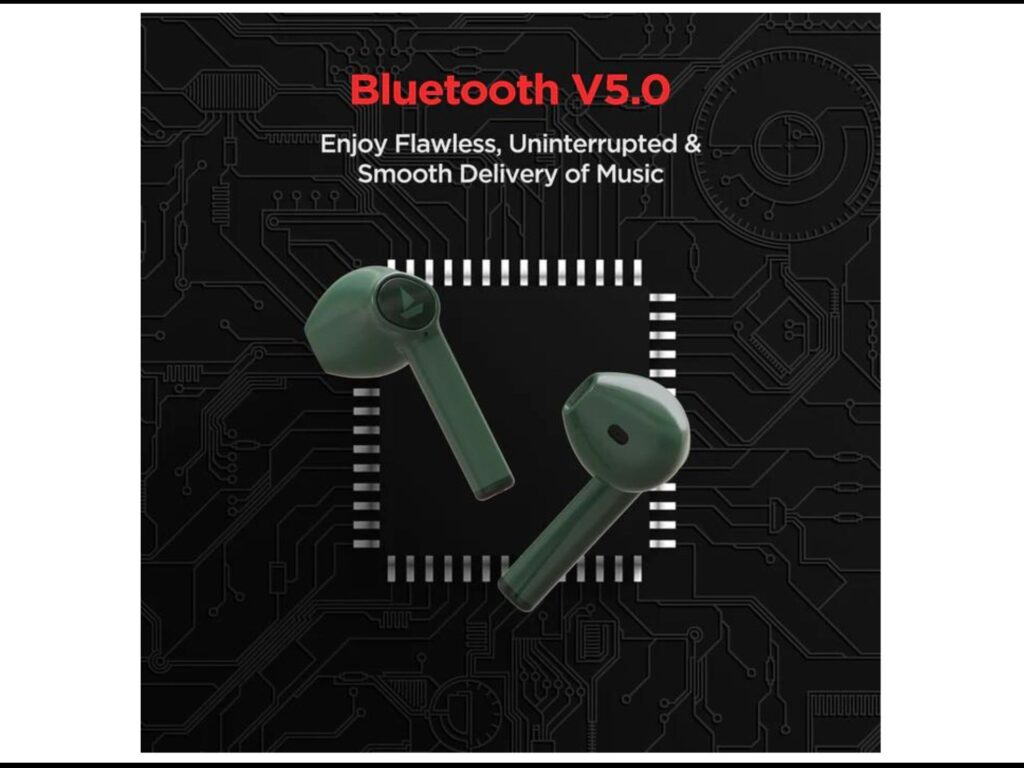 The BoAt airdopes 131 TWS earbuds looks great and fits easily in the ears. The three light indicators give a premium look to the charging case and the earbuds too have some LED lights. The product is available in 7 different colors i.e. crimson cream, viper green, black, light pink, steel blue, ivory white and matte black.
The desing of the boAt airdopes 131 TWS earbuds is very much similar to the Apple airpods or we can say it is heavily inspired from Apple airpods. The earbuds have no extra cushioning but you will be very comfortable for long uses.
BoAt Airdopes 131 Audio Quality
In the budget TWS earbuds you can not expect the highest standard. The sound quality of the airdopes is decent keeping in view the price of the product. With 13mm audio drivers it produces loud boAt signature sound and clarity is very good. The drawback with these TWS earbuds is that it doesn't cancel out the noise. You can hear every single word of your environment. But still, it works well.
The 13mm audio drivers are really big, even expensive airdopes does not have such big audio drivers. You can feel the low and high at 60 to 70% of the volume. The vocals and instruments are clear with decent bass along with good treble.
BoAt Airdopes 131 Battery
A 650 mAh battery is used in the charging case and 40 mAh for each earbud of the device. The company claims 3 hours of playback time for each earbud and an additional playback time of 12 hours with the charging case. Usually, it provides a longer playback time than claimed. The standby time of the boAt airdopes 131 is 100 hours.
The three indicators in the battery case show the battery percentage where 1 being low and 3 being full battery. For charging purposes, you have to use a type-C charger, even if you can charge it with your type-C mobile charger. The Ideal power adapter should be a standard 5W or 10W charger.
BoAt Airdopes 131 Connectivity
Insta wake n' pair technology has been used in the boAt airdopes 131 that means as soon as earbuds leave the charging case they connect automatically with the already paired devices nearby.
The boAt airdopres 131 bluetooth headset have bluetooth version V5.0+EDR with a range of 10m. It connects quickly and never disconnects even from 10m away providing you the best audio experience. It also features one click voice assistant like siri and google.
BoAt Airdopes 131 Microphone
In BoAt Airdopes 131 review we have found a built-in microphone for calling and voice recording purposes. The quality of the microphone is average as it does not cancel the background music. Thus, the caller may not get your clear voice. The airdopes are made preferbly for the seamless music experience. Except background noise cancellation every thing is fine. It works well inside the home, offices or private places.
BoAt Airdopes 131 Case Cover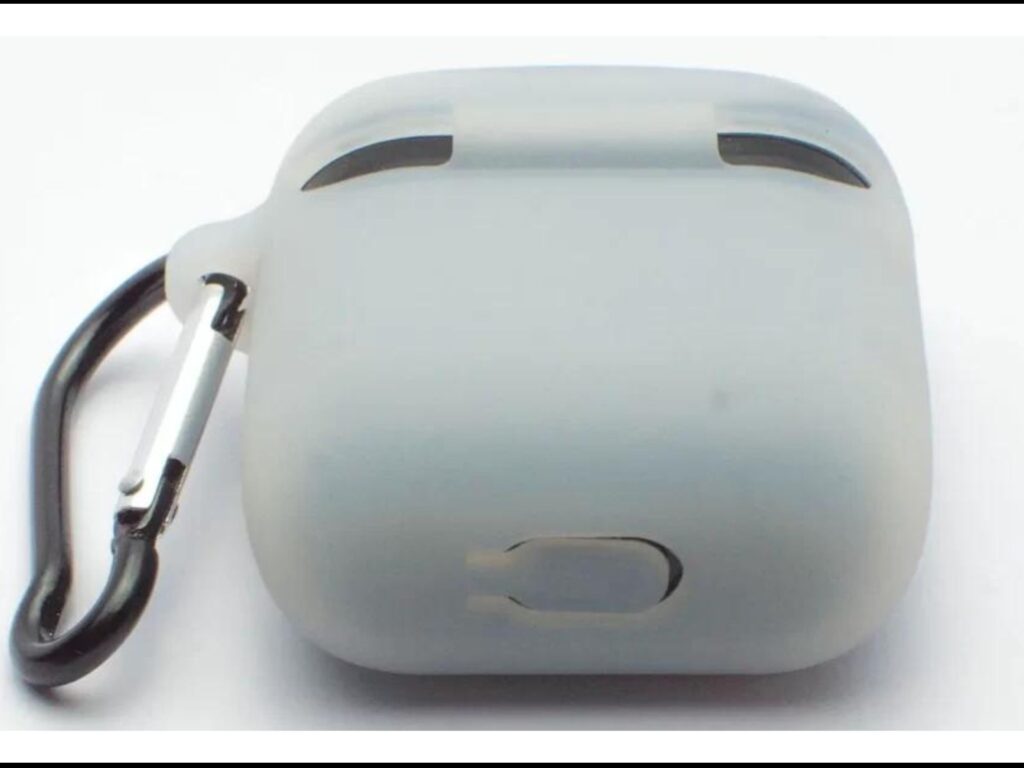 Although the build quality of the boAt airdopes 131 is great, there are very high chances of you dropping the earbuds or charging case and getting them scratched or broken because of its compact size and lightweight. So it is recommended to use a high quality boat airdopes 131 case cover. It will protect the airdopes by dust, sweat and sometimes water.
Why Should You Buy BoAt Airdopes 131
If wanna experience the truly wireless stereo earphones in budget with decent features then you should go for it. The airdopes 131 is the cheapest airdopes in the boAt airdopes series. it provides you good battery backup, excellent connectivity with insta wake n' pair technology and decent audio quality with 13mm audio drivers. However, the device is not for those who are expecting high standards.
Final Verdict
The boAt airdopes 131 TWS earbuds is a great choice for the users who are looking for an budget.friendly airdopes. The earbuds look premium and cool with decent audio quality. The device is not so good for outside usage. These earbuds can meet the general requirements of every person. If you are looking for an airdopes who needs a great bass and rich quality sound then you should avoid these airdopes 131.
In this BoAt Airdopes 131 review, we have covered almost all of the aspects related to this TWS device. I hope you have got your answers in this article. Share this useful article to the friends or family members who are interested in boAt airdopes 131.
---
Frequently Asked Questions (FAQs)
Can we accept calls on boAt airdopes 131 TWS earbuds?
Yes, you can easily accept and reject calls on airdopes 131 with a single press on the multi function button.
Are boAt airdopes 131 dustproof, waterproof and sweat resistant?
No, the airdopes 131 are not dustproof, waterproof and sweat resistant.
Does airdopes 131 support fast charging?
No, it supports only standard charging.
Do BoAt Airdopes 131 have touch controls?
No, it has multi-function buttons.
Can BoAt Airdopes 131 be connected to iPhone or laptops?
Yes, The device is compatible with any bluetooth device.