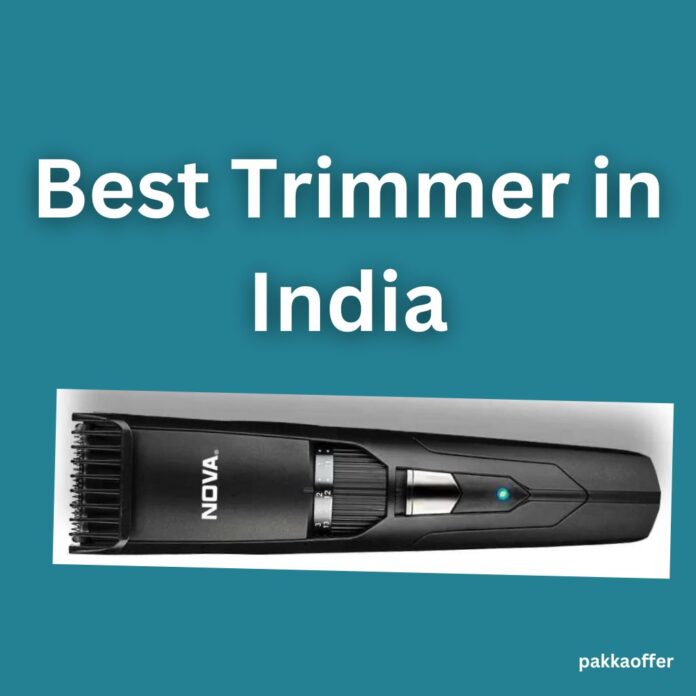 That beard of yours needs trimming. In short, you deserve nothing less than the best trimmer in India! A good trimmer is every man's macho accessory, his very source of confidence for the perfect selfies. So, if you want your sweetheart to feel proud of you, always make sure that you look your best.
Besides, a good trimmer is also going to save you a hell lot of money and time. Forget waiting in a queue in the salon, and do yourself the favor of getting a trimmer now. We know, we know! Choosing the right trimmer can be very confusing with so many options in the market. Therefore, to save you the trouble, we did the footwork and prepared this hand-picked list of the best trimmer for men in India.
Without further ado, let's figure out how to shape and cut the foliage on your photogenic face.
1- Beardo Beast Styling Trimmer Kit for Men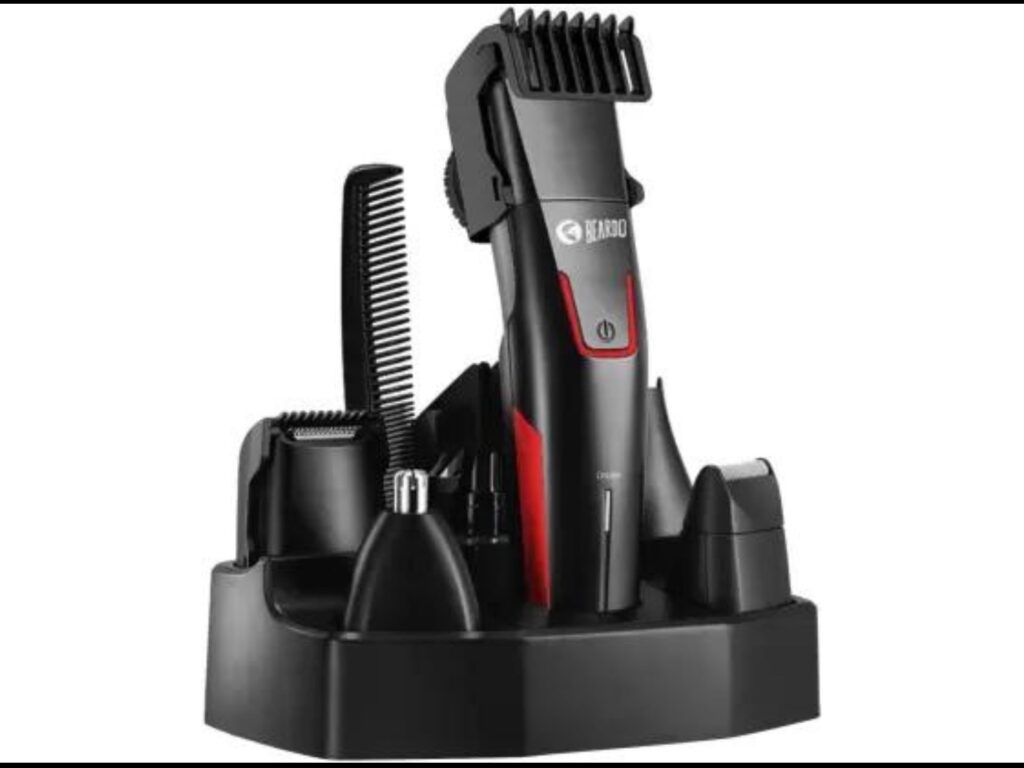 Every man wants to be the beast but are you the one? Apparently, being macho has more to do with grooming than having biscuit crusts on your beard!
The bottom line is that you should dig the Beardo Beast trimmer kit. No matter the type of beard you have, Beardo does a good job of shaping it just the way you want.
It should be the first choice if you are looking for the best trimmer under 1500. The original price tag of the trimmer was Rs 2,999. But, with a majestic 63% discount, you can get it from Flipkart and Amazon with more than 11,000 ratings and 800 reviews, Beardo takes the prize of being one of the best trimmers in the market.
Features
It's the complete grooming kit for men, covering beards, mustaches, and eyebrows.
There are separate settings for cutting those little hairs in the nose and ears.
Style it up with more than 40 length settings.
The trimming range is perfect at 0.5 to 20 mm. 
It's a cool red and black trimmer. 
Pros
60 minutes run time 
40 length settings 
Stainless steel blades 
Self-sharpening blades 
Supports cordless use 
LED indicator 
Cons
The nose trimmer does not work very well 
2- Panasonic ER207WK24B Corded/ Cordless Rechargeable Trimmer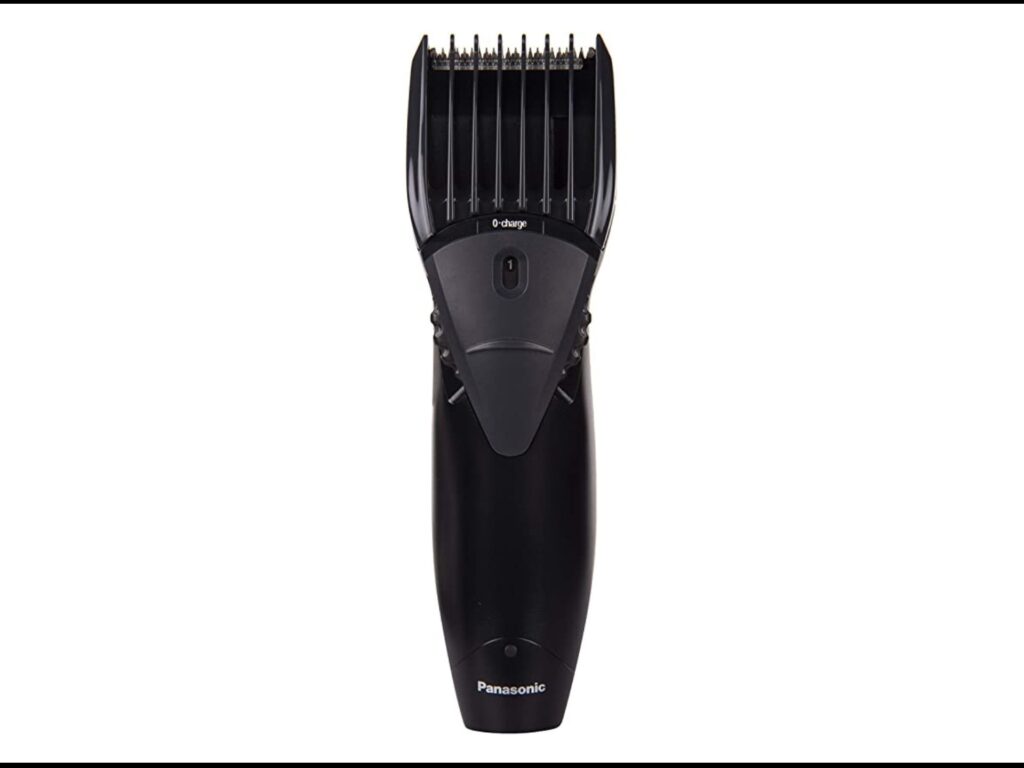 If you are looking for a trimmer that is super easy to use, this is it! Panasonic has taken the user experience a notch higher than the rest in this product. There's no need to change the comb to adjust the different trim size settings. All you have to do is to set the dial in the back to the size you would like! There are 12 settings in total covering trim sizes from 0.2 to 1.8 cm.
The product is huge on Amazon and Flipkart. Up to the time of this review, it has almost 5,000 ratings from happy users. Could the next rating be yours?
Features
It has a quick-adjust dial for easy operation.
The trimmer has up to 12 settings.
The washable detachable blade makes it easy to maintain.
It has extra sharp blades. 
The charge indicator lamp lets you prepare in advance.
The trimmer features both cord and cordless operations. 
Pros
Ergonomic design for comfortable grip
Lightweight trimmer (499 gm) 
Detachable blades 
Japanese blade technology 
2-year warranty 
Cons
Holds charge only for 40 minutes 
Does not give a clean shave
Heavy charger
3- Havells BT9005 Trimmer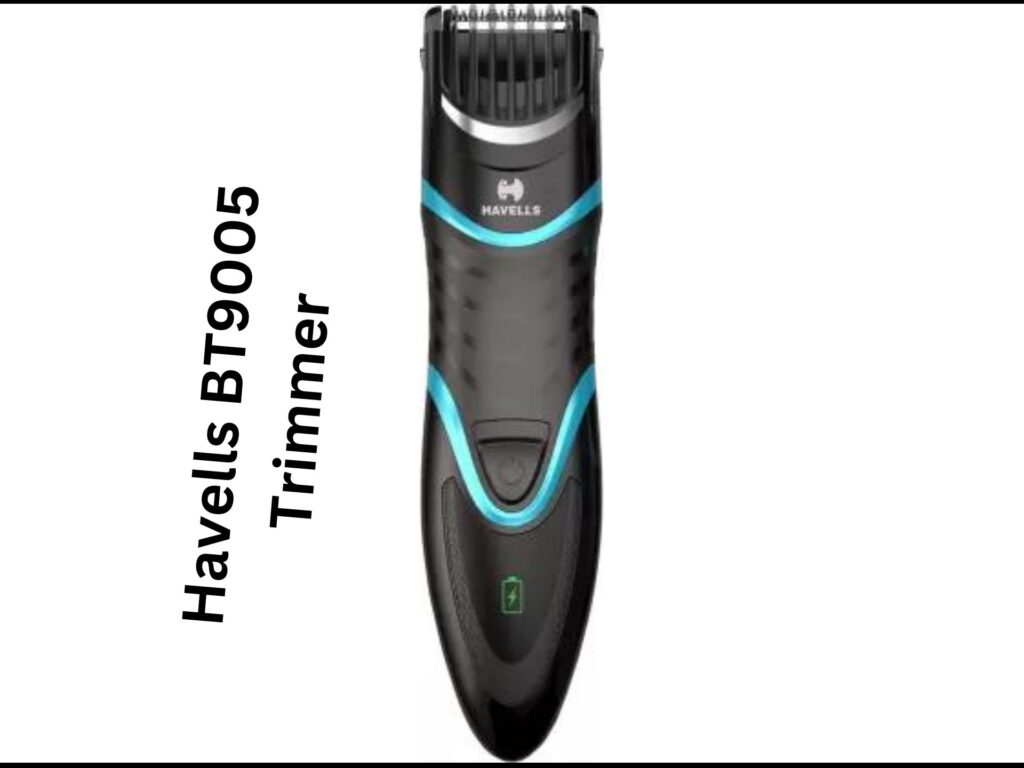 This is the trimmer for you if you are in the market for a cheap product that does not compromise on quality. The Havells trimmer has a smart design in black and blue and can do the job as well as its expensive counterparts.
It is easily the best trimmer under 1500. Get it now before stocks last.
Features
It has sharp stainless steel blades. 
The trimmer has 20 length settings for complete styling.
It covers a trimming range of 0.5 to 10 mm
The product comes with a wholesome 2-year warranty. 
Pros
Sleek futuristic design
Corded and cordless functions 
20 length settings 
50 minutes runtime
Cons
Short USB charger cable 
The battery is not removable
4- Philips BG1025/15 Trimmer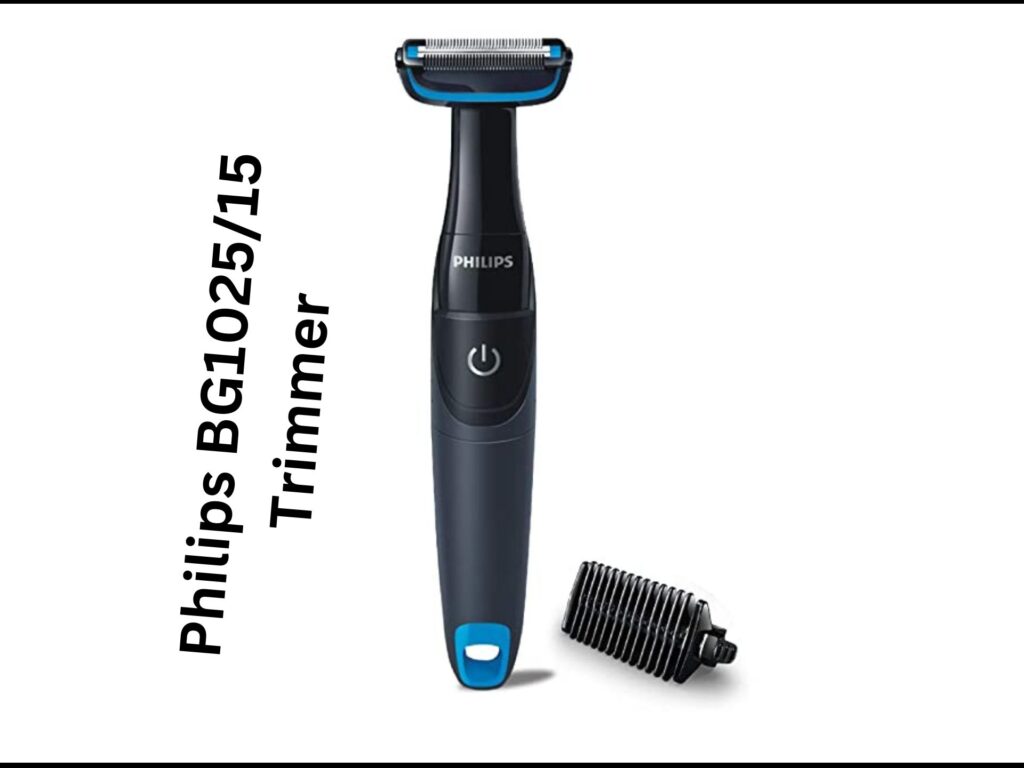 A lot of men want to know if the trimmer in question is good for body grooming. Philips heard the plea of all the men helpless with body hair and created the BG 1025/15. However, there's a catch. As it is, you cannot use it for trimming your beard and mustache.
It has a special skin protection feature to prevent any chances of nicks and cuts. It's damn cheap too, available at very low cost. It is the best trimmer for men with body hair issues.
Features
It has a bi-directional blade allowing you to use the trimmer in any way you want.
It has stainless steel blades.
The trimming range is 0.5 to 4 mm.
The trimmer has two length settings.
The product has a 2 years manufacturer's warranty from Philips.
It has a 45 min run time on a full charge which should be enough for full body grooming.
Pros
Bi-directional blade
Easy to clean 
Has a shower cord 
Works in sensitive areas 
Skin protector feature
Cons
Not suitable for beards 
Design is not so attractive 
5- Philips BT1232/15 Skin Friendly Beard Trimmer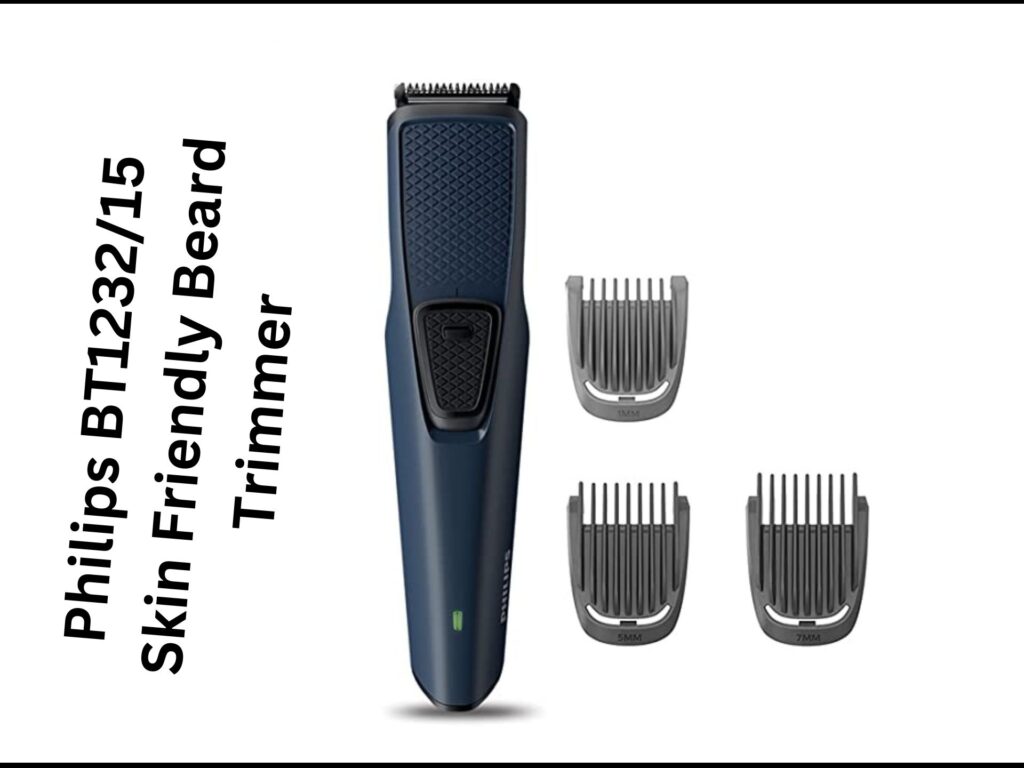 You should go for it if you are looking for the best Philips trimmer under 1000. It has all the goodness that a typical Philips product has, and it is ideal for keeping your beard in shape. It is a skin-friendly product, protecting you from the risks of nicks and cuts on your face. The stainless steel blades are capable of retaining their sharpness for a long time, giving you a clean and even trim.
Features
It has self-sharpening rounded tips for prolonged usage.
The trimmer uses the innovative DuraPower technology.
Adjust the trim length to 1.5 to 7 mm.
It is also suitable for the zero-trim look.
The ergonomic design helps to reach all areas of the face.
Pros
Low budget product 
Can charge with a USB cable
2-year product warranty 
Protects skin from cuts 
Cons
Not suitable for corded use 
Charge lasts only for 30 minutes 
Takes 8 hours to charge fully
It is one of the most popular trimmers on Amazon with more than 37k user ratings. You should grab this high-demand product till stocks last.
6- Philips BT 3231/15 Smart Beard Technology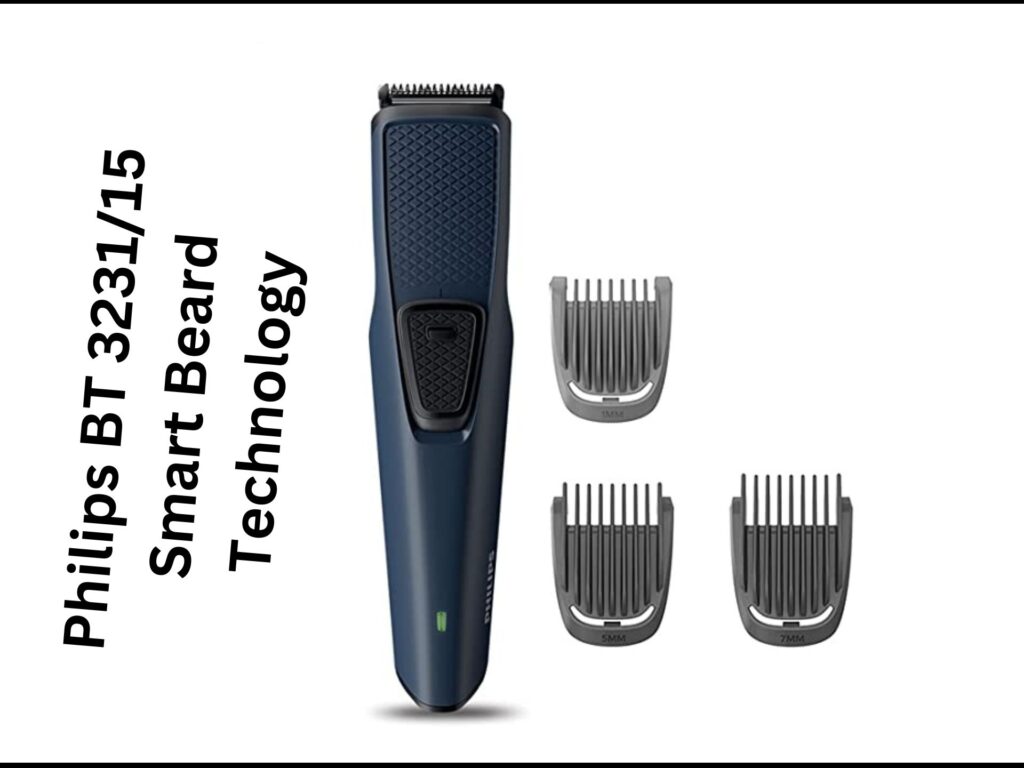 Which is the Philips best trimmer in the market? How about getting a product fitted with smart sensor technology to adapt to your beard density? This Philips trimmer does just that! The beard sensor operates at the mindboggling speed of 125 times per second and keeps adapting itself to provide constant power.
Dense and bushy beards do not pose a challenge for this powerful little device. It can deliver a precise and even trim, no matter what. At the time of writing, it has more than 63,000 ratings on Amazon. You can easily guess how popular it is!
Features
It has a smart beard sensor.  
It has 20 length settings to meet your complete grooming needs
The trimming range is 0.5 to 10 mm.
You can use it for up to 60 minutes for cordless use on a full charge.
Pros
Ideal for bushy beards
Automatic length slider
Charges very fast 
2-year warranty
Cons
The travel pouch is not good
Gets hot on prolonged use 
7- Philips One Blade QP2525/10 Trimmer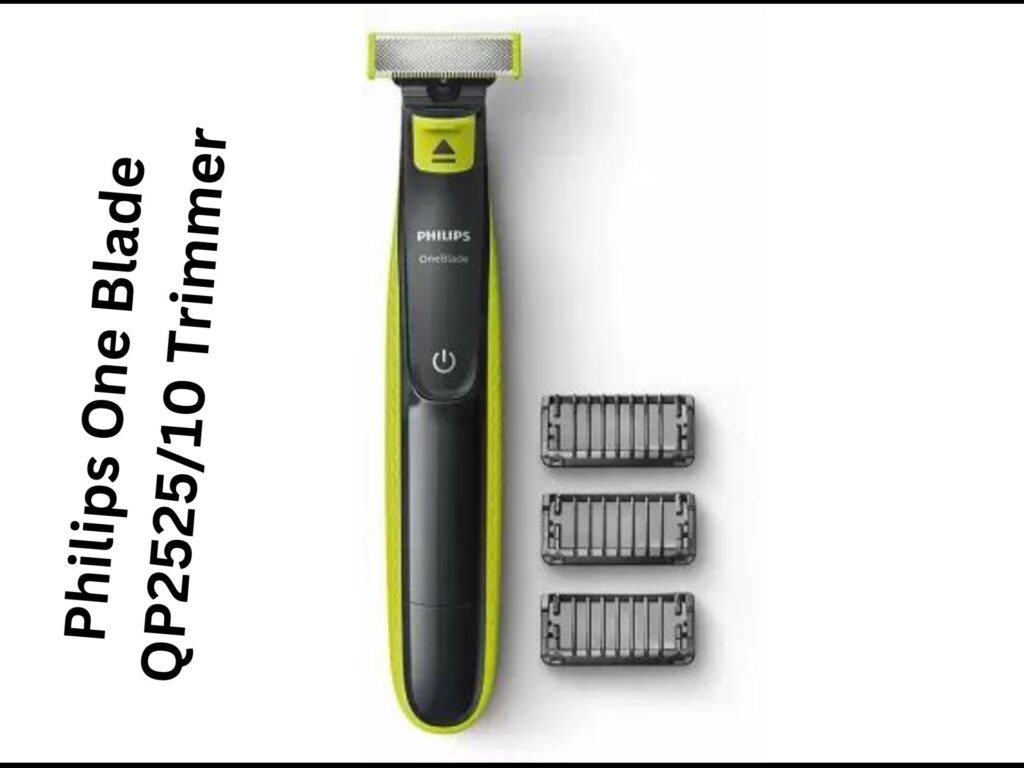 This list will be incomplete without this Philips product. We have reasons to believe that this product is the best trimmer under 2000. The OneBlade technology, bundles all the functions in one device, whether you trim or shave.
None of the above trimmers in this list can both trim and shave, but this product can! You can use it with both shaving foam and gel, or just use it to trim your overgrown beard. The product is super popular on Flipkart with more than 3,700 reviews.
Features
It features the hybrid OneBlade technology.
It covers the trimming range of 1-4 mm.
The trimmer has 3 length settings. 
It will run for 45 minutes in full charge.
Pros
OneBlade technology 
Can both shave and trim 
Has 3 length settings 
2-year warranty 
Cons
Not suitable for corded use 
The blades need changing after some time
8- NOVA NHT 1052 USB trimmer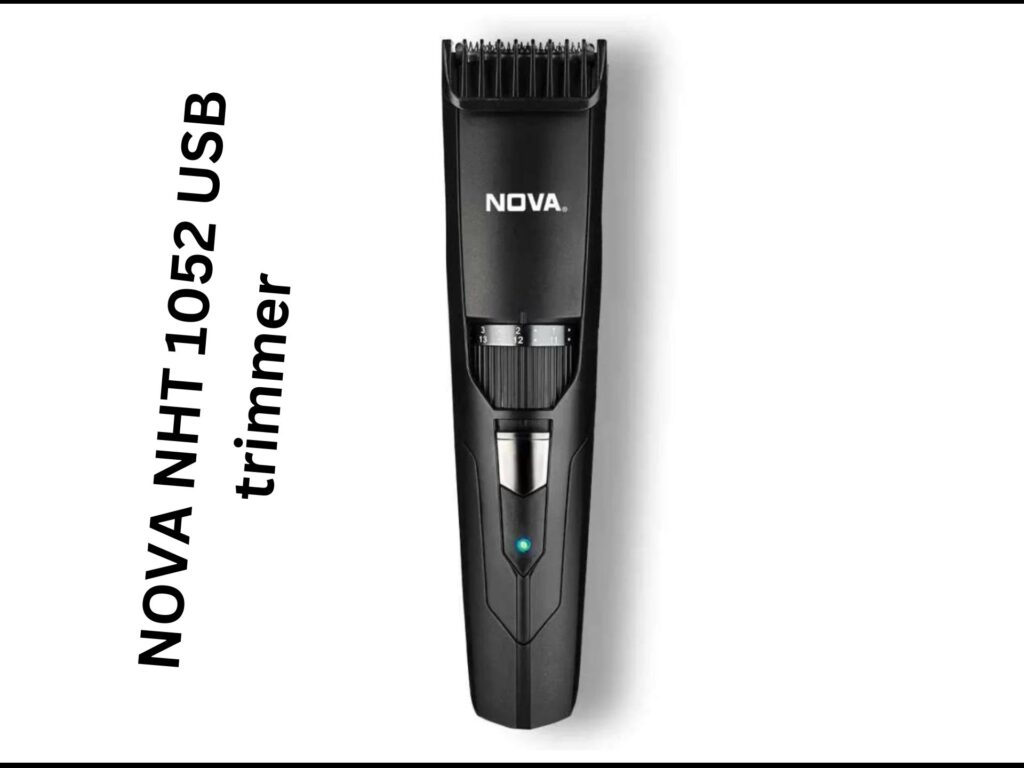 Buy this product with your eyes closed if you are looking for the best trimmer under 1000. At the time of writing, it is available on Flipkart at a special discounted price of only 599 Rs. The all-purpose trimmer can handle beard trimming as well as w. The product is extremely popular on Flipkart with more than 1,47,000 ratings! You should hurry if you want this best Nova trimmer for yourself.
Features
The blade is stainless steel.
It has one of the best runtimes of 90 minutes. 
The amazing trimmer has up to 40 length settings.
It covers a trimming range of 0.5 to 20 mm.
EvenTrim technology lets it cuts hair 35% faster than its competitors. 
Pros
All-purpose trimmer
USB trimmer 
40 length settings
Corded and cordless
No heating issue 
Lightweight and sleek design 
Cons
Can't trim nose hair 
Takes 2 hours to charge fully
Not a waterproof product 
9- NOVA NHT 1074 USB Trimmer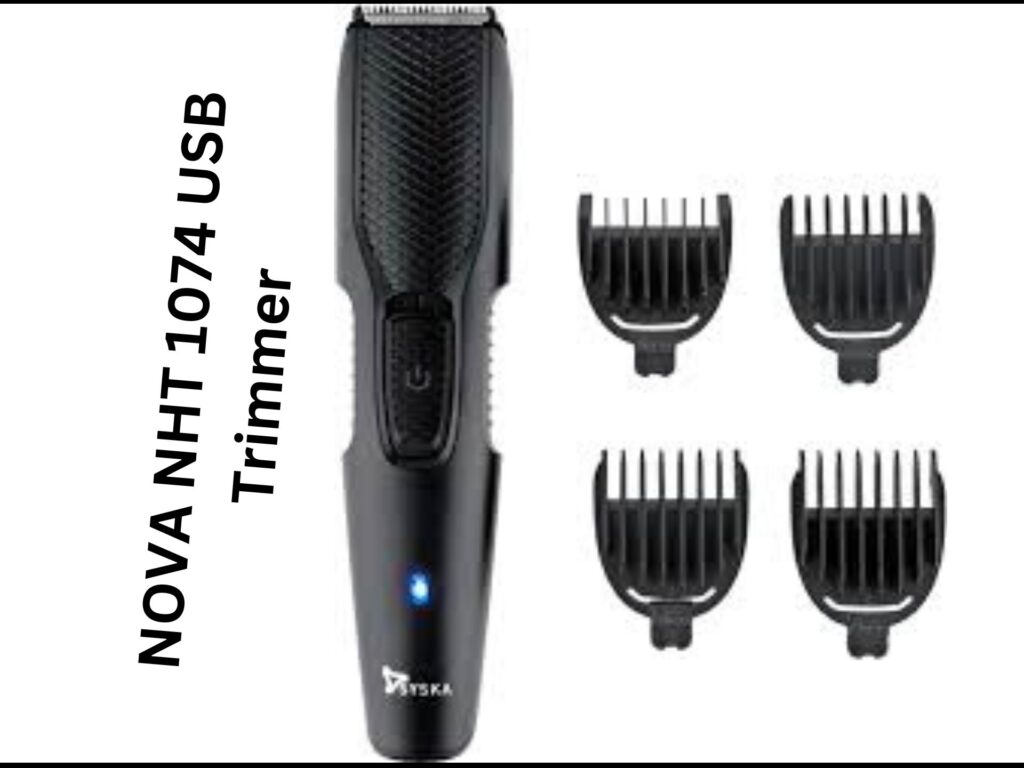 Are you still looking for the best trimmer under 1000? Why don't you try the Nova 1074 trimmer? It is probably the best in the low-budget category, available at only Rs. 397 on Flipkart! It has more than 1,87,000 ratings, which shows how immensely popular this product is. It has 4 length settings and can cover the trimming range of 0.5 to 9 mm.
Features
The multipurpose trimmer is also suitable for body grooming.
You can charge it conveniently with a USB cable.
It has up to 4 length settings. 
The beard trimmer has a full 1-year warranty on it
Pros
It is the best budget product 
Smart and sleek design
LED indicator 
Cons
Only 1-year warranty
Only 30 minutes of runtime 
Doesn't cut hair
10- HALLSTATT Rechargeable Hair Trimmer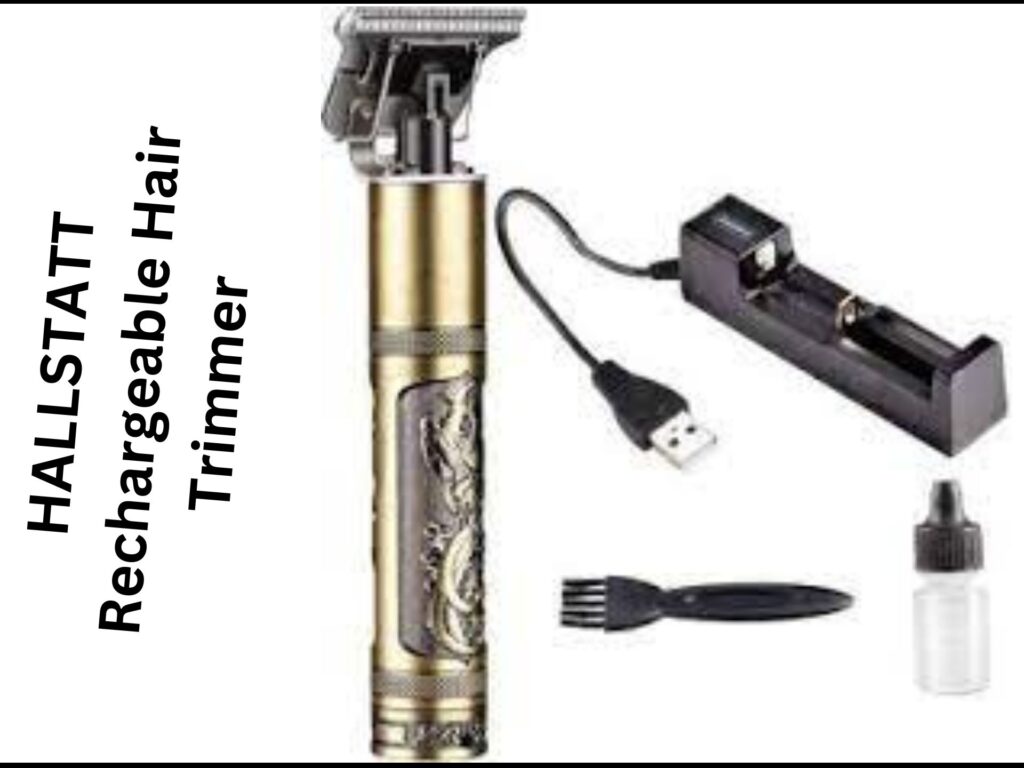 Are you looking to try out a brand new trimming experience? Maybe, you are one of those buyers who love to try out not-so-popular brands and surprise yourself with the results! The Hallstatt trimmer is truly one of a kind in its gold-plated cylindrical design.
The style is so unique that it immediately catches the attention of the super-picky buyer. It looks royal and can do a fine job if you need a basic trimmer with huge runtime.
Features
The trimmer has 120 min runtime.
It has a trimming range of 1-4 mm.
The trimmer features titanium-coated blades. 
It is an all-purpose trimmer. 
Pros
Unique gold-plated trimmer
Can use it for body grooming
Can use it on hair
Cordless USB rechargeable
Can cut through thick hair
Cons
Has only 1 length settings
A not-so-popular brand
You can get this trimmer at Flipkart at Rs 495 during the time of writing. The few reviews it has, recommend it as a good product.
Conclusion
Every man who loves his beard should get a trimmer. Looking unkempt is not going to make you popular among friends! Especially single men should invest in a trimmer if they want to impress the ladies.
Take your time to compare the products mentioned above and choose the product best for you. Grooming yourself properly also lets you have that inner confidence that makes your personality shine when you face challenging situations in life.