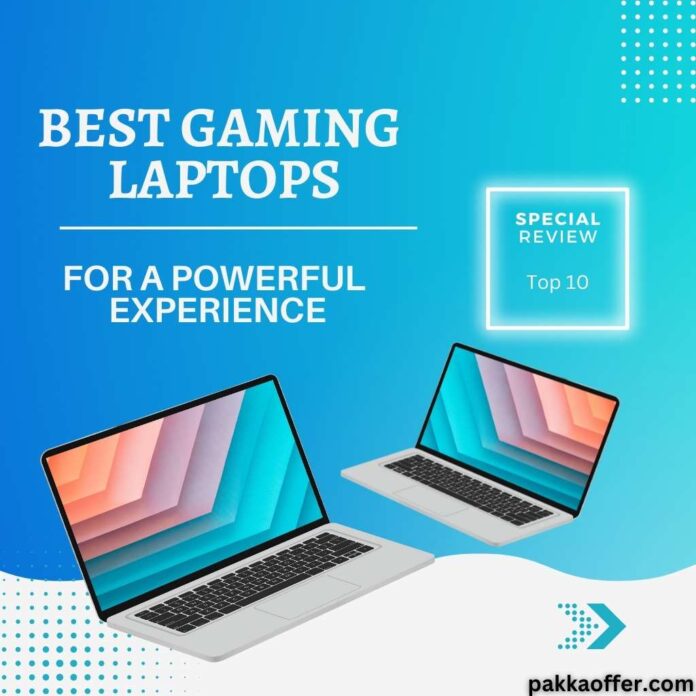 You want power! The laptop you want should be able to deliver the most powerful gaming experience. Ideally, you want the best gaming laptop that can handle a heavy-duty gaming experience for maybe 7 days straight! Can you break the record of Kory Breeden of Nanaimo, B.C? was able to withstand his marathon Call of Duty stretch for 6 days straight!
Long story short, you need the best gaming laptop you can afford. The choice depends on a host of factors such as processing power, graphics delivery, price, and appearance. Usually, professional gamers prefer a PC rig to embark on their adventures, simply because it is incredibly easy to upgrade. However, if you prefer portability, plenty of gaming laptops are available that can pack in a huge amount of gaming power.
AMD and Intel remain crazy frontrunners in the gaming laptop niche. Also, several other brands have managed to capture the attention of professional gamers. The latest gaming laptops sport all the features of standard gaming PCs, including high-end GPUs, multicore CPUs, and lightning-fast NVMeSSDs.
Let's have a look.
Lenovo Ideapad 3 Core i5 11th Gen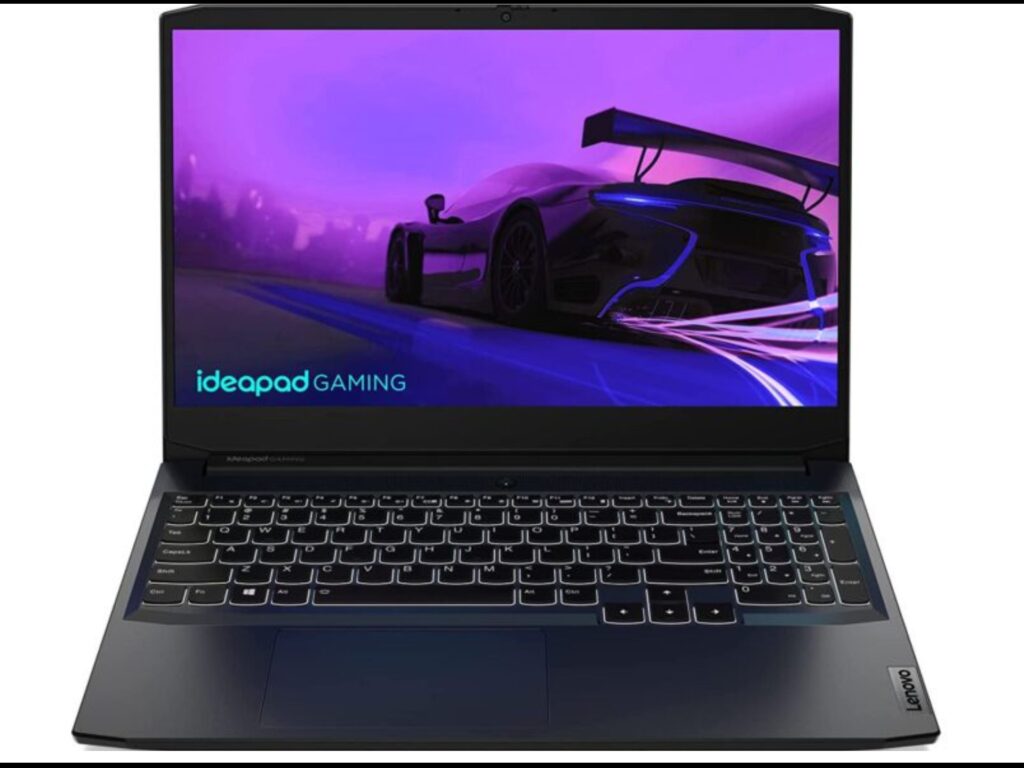 We all praise the Lenovo Ideapad 3 Core gaming laptop. This fantastic machine sports a 10th Gen Intel Core i5-10300H processor, covering the range from 2.5 GHz to 4.5 GHz. With such a huge amount of processing power, you would expect the laptop to heat up very fast! Nevertheless, advanced thermal engineering features such as dual action fans and inbuilt dual vents ensure that you can keep gaming for hours at a stretch. It's an impressive product within the 50000 range
Features:
The high-power Intel processor is something every gamer would appreciate. 
The laptop features 8 GB RAM, which you can expand up to 16 GB. 
Enjoy delightful visuals with the 15.6" FHD IPS antiglare display with a 250 nits brightness. 
The product features the latest Nvidia GeForce GTX 1650 4 GB graphics card. 
Pros
Military-grade product 
Dolby stereo
Blue backlit TrueStrike keyboard 
Windows 11 pre-loaded
Cons
Not exactly a low-budget laptop 
Battery drain issue 
Read Also: 5 Best Headphones Under 2000 to Buy in India
ASUS TUF Gaming F15 Core i5 Laptop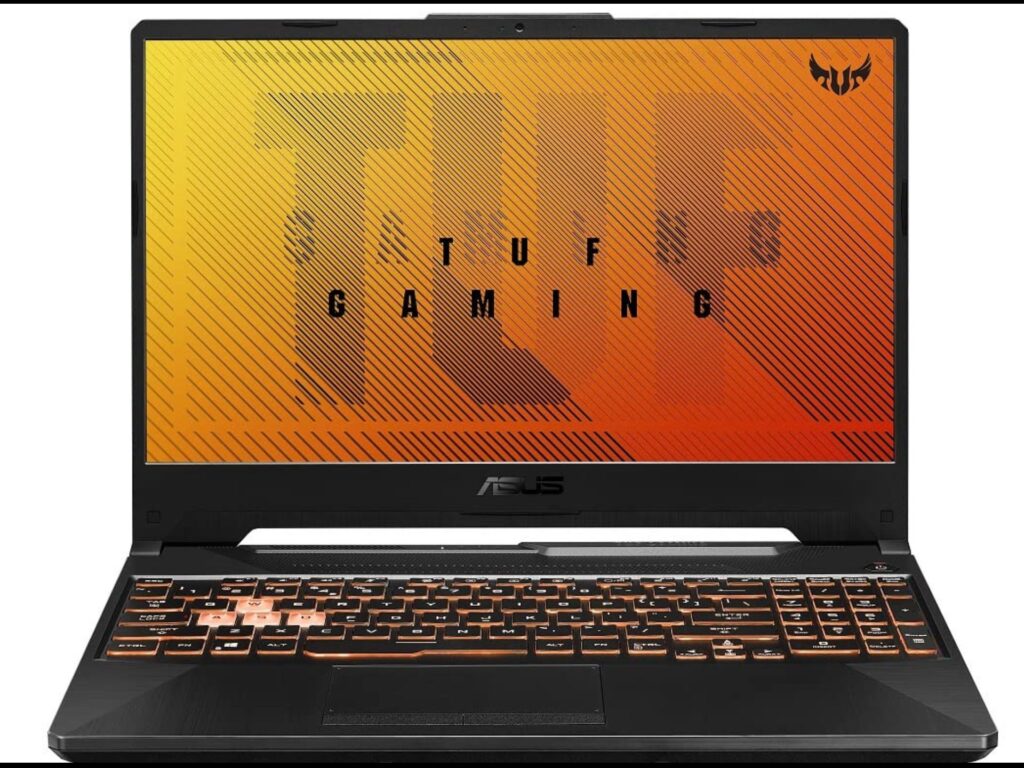 Enjoy high-speed gaming with one of the most popular budget gaming laptops. The 10th Gen Intel Core i5 processor makes gaming a fun experience. Enter the world of top-level gaming with more than 100 high-quality PC games available, including a full one-month game pass. The NVIDIA GeForce GTX 1650 graphics card never fails to deliver an outstanding experience.
Features:
It features a one-month X-box game pass with a wide array of high-voltage games. 
It has DDR4 8 GB RAM, expandable up to 32 GB.
The graphics card RAM size is 4 GB.
Experience gaming in 15.6 inches full HD display. 
Pros
144 HZ refresh rate 
It does not exhibit lags during normal gaming 
Cool design and lightweight
No heat issues
Cons
Rapid battery drain
No optical drive 
MS Office not installed
ASUS TUF A 17 Gaming Laptop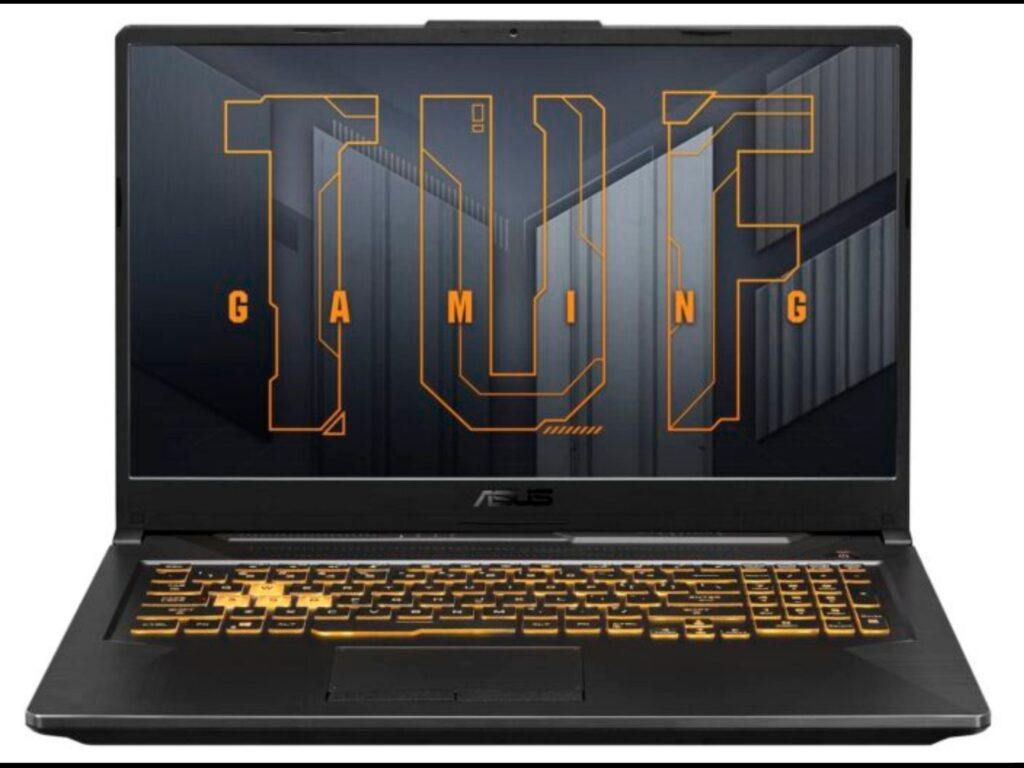 Asus has repeatedly established its stake as a top brand in the budget gaming laptop category. The latest offering from the brand, the TUF A17 packs in all the power you need for an outstanding gaming experience. The premium Asus gaming laptop has the standard 144 Hz refresh rate of Asus products, ensuring lag-free images and unstoppable gameplay.
Features:
The best gaming laptop is powered by the double combo of GeForce RTX GPU and AMD Ryzen CPU.
Enjoy the full blast of high-voltage gaming with the twin speakers.
You can't have enough of the NVIDIA GeForce GTX 3050 4 GB graphics card.
The machine features pre-installed Windows 11 with lifetime validity. 
Pros
Fast load times with NVMe M2 SSD
Add terabytes with an open SSD slot
Adaptive syncing of the refresh rate with the GPU frame rate
Self-cleaning cooling design
Cons
Only a one-month subscription to the Xbox game pass
Battery drainage issue 
ASUS TUF Gaming Laptop F17 (2022)
While we are on the Asus page, let's have a look at one of its best high-value laptops. The Asus TUF F17 (2022) is its latest design enabled with a 90Whr battery. get ready to discover one of the best gaming experiences to date. This Asus gaming laptop comes with all the other standard features that you'd expect from the brand.
Features:
The immense power of the laptop comes from a 12th Gen Intel H-series CPU. 
The refresh rate of 144 Hz ensures a flawless gaming experience.
It has a substantial touchpad armed with four-way indicators for maximum control in gaming. 
The 17.3-inch FHD anti-glare display renders gaming a fun experience. 
Pros
Jaeger gray smart design 
NVIDIA GeForce RTX 3050 graphics
Windows 11 pre-installed 
Good battery life
Cons
Bluetooth may not work 
Optical disk drive absent
ACER Aspire 7 Ryzen 5 Hexa Core AMD R5-5500U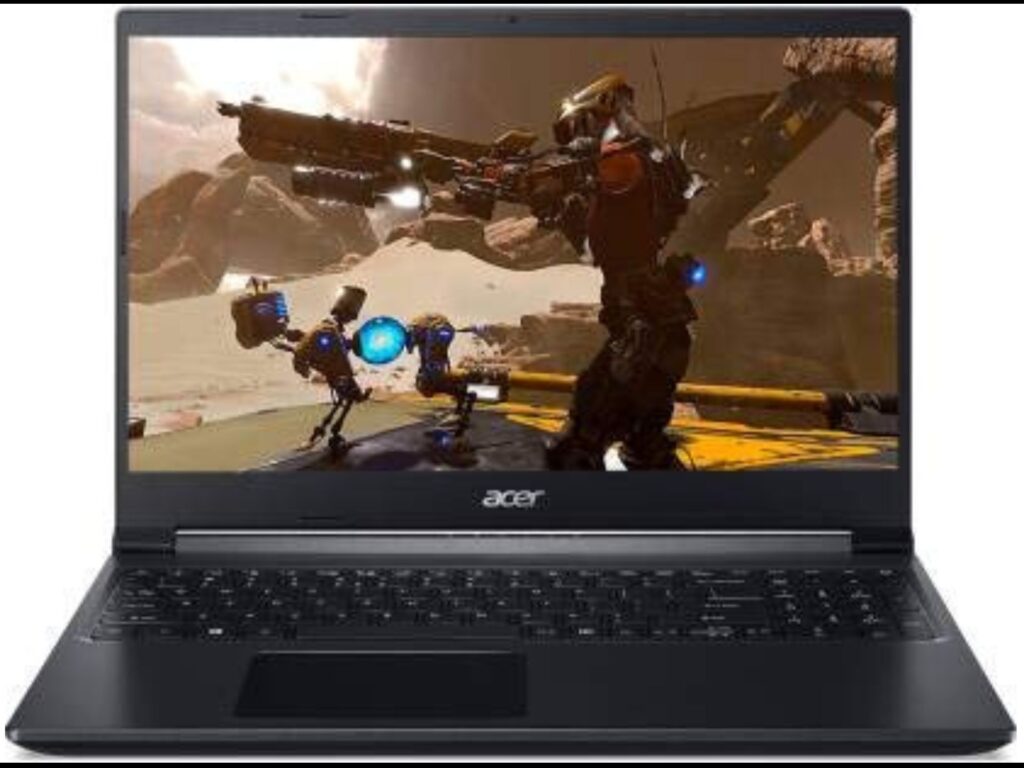 Asus and Acer are close competitors in the best gaming laptop category. Gamers using Acer laptops usually give it a 5-star rating for the power-packed performance. The Aspire 7 gaming laptop is best-in-class enabled with the power of an 8 GB DDR4 SDRAM plus the 512 GB M2 PCle SSD. Pro gamers dig the smart dark design of the laptop and the optional backlit keyboard.
Features:
Enjoy a stunning visual experience with an 81.61% screen-to-body ratio.
Acer color intelligence and Acer ExaColor create deeper visuals. 
It has got the AMD Ryzen 5 processor and the NVIDIA GeForce GTX 1650 graphics. 
Its connectivity options include dual-band Wi-Fi 6. 
Pros
Smart design 
Low budget 
Lightweight (1 kg 800 gm) 
Good cooling
Cons
Battery drainage issue 
Speakers are not so good 
Acer Nitro 5 Gaming Laptop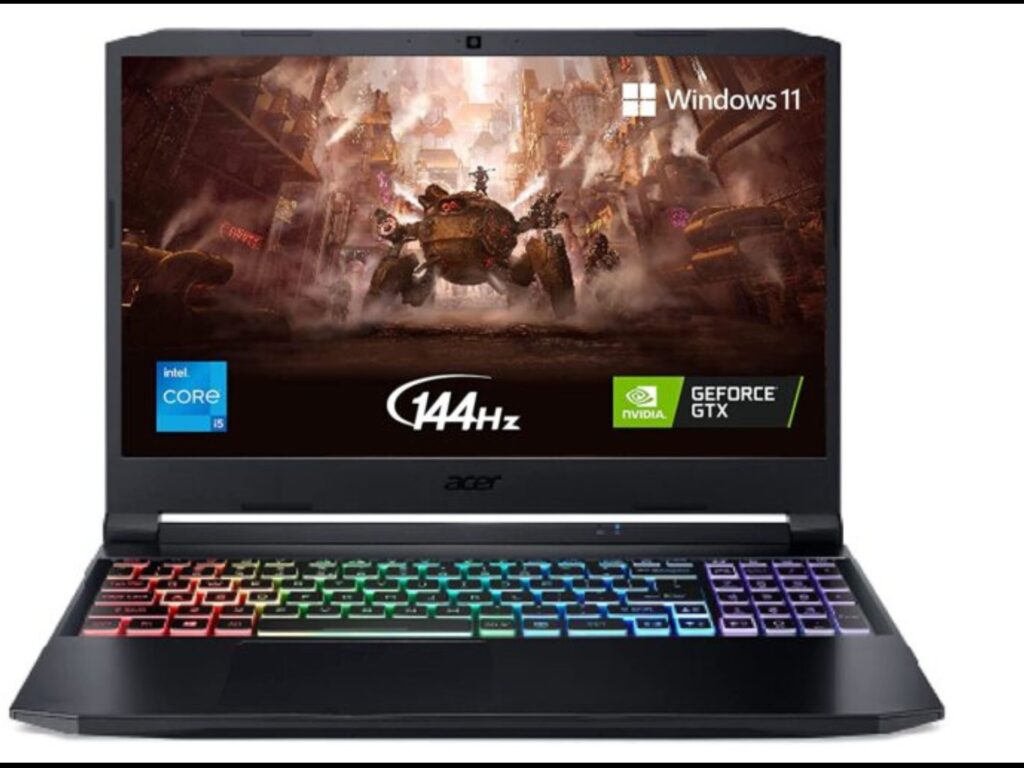 Most pro gamers in India are using the Acer Nitro 5 gaming laptop for the incredible experience it delivers. Many gamers consider it the best laptop under 60000, at a discounted rate of Rs. 55, 990.
The powerful laptop is equipped with the NitroSense UI accessible with a dedicated keyboard button. The user interface enables the gamer to have full control over the hardware index of the laptop, including its temperature, power plan, fan speed, and loading performance.
Features:
The laptop derives its immense processing power from the Intel Core i5 11400H. 
Enjoy high-performance graphics with the NVIDIA GeForce GTX 1650 graphics, powered with the Turing GPU architecture.
The 15.6 inches backlit widescreen LED display offers an enriching gaming experience. 
Pros
144 Hz refresh rate 
16;9 aspect ratio 
8GB DDR4 memory 
512 GB NVMe SSD
Wi-Fi 6 1650
Cons
Speaker output is low 
Battery drain issue
ASUS ROG Strix G15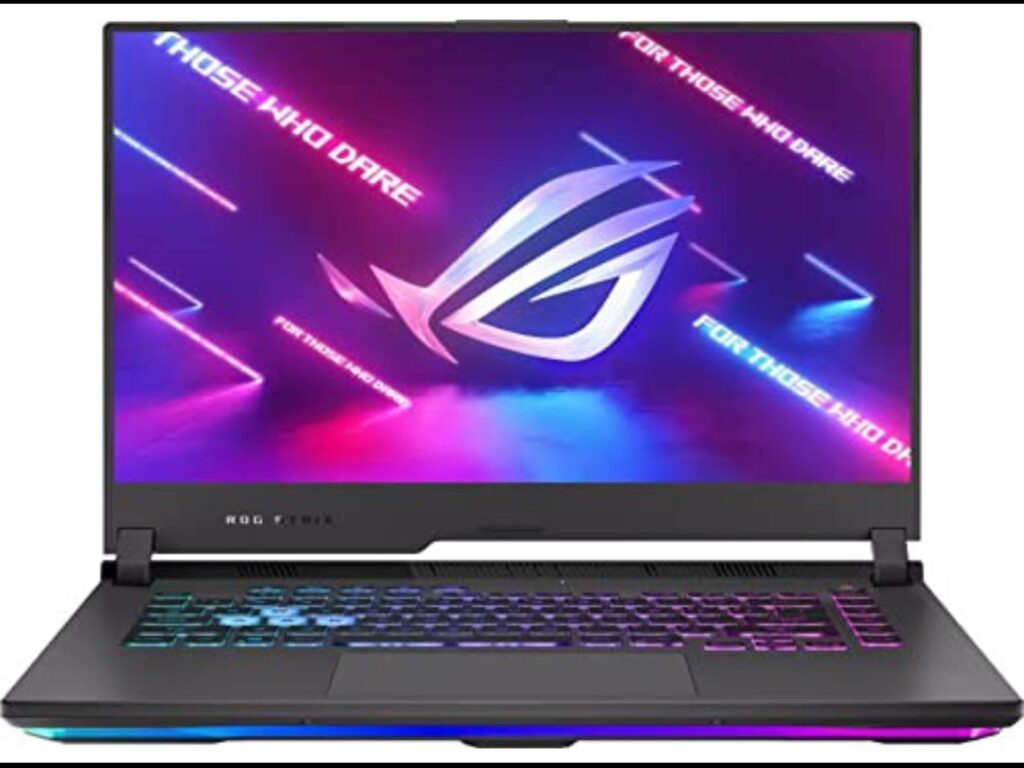 You can't overlook the inventory of Asus while shopping for the best gaming laptop. It has established itself as the go-to brand when it comes to offering the best gaming experience. The Asus ROG Strix G15 gaming laptop is powered by an AMD Ryzen 7 4800H processor. The advanced thermal innovations of the laptop keep it cool even during the most intense gaming experience.
Features:
Enjoy more than 100 PC games with an Xbox game pass.
The laptop boasts 16 GB memory, expandable to 32 GB.
The NVIDIA GeForce RTX 3050 Graphics delivers an enriching gaming experience. 
Pros
4-zone RGB backlit keyboard 
144 Hz refresh rate
Adaptive sync technology 
Windows 11 
Cons
Battery drains very fast
Speaker output could be better 
Slight heating issue
Acer Aspire 7 Core i5 12th Gen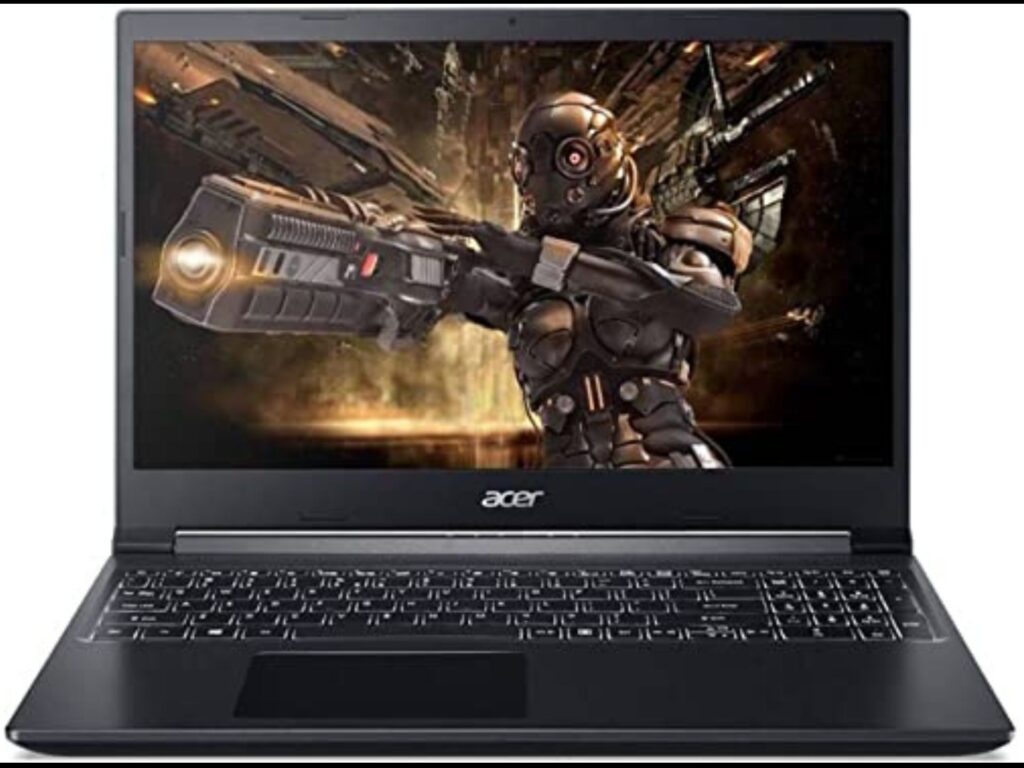 Of all the laptops you can get in the 60k – 70k range, this gaming machine deserves a special place. The powerful device can flawlessly deliver on its promise of performance, thanks to the 12th Gen Intel Core processor. The laptop features a sleek, modernist design with an angular aluminum chassis and an elevating hinge.
Features:
The NVIDIA GeForce RTX 1650 graphics card delivers an out-of-the-world gaming experience.
The memory is expandable up to 32 GB of DDr4 RAM. 
The high-speed 512 SSD ensures quick file transfers.
The powerful laptop features incredible cooling functions with adjustable fan speeds.
The FHD IPS display features the best-in-class 81.67% screen-to-body ratio. 
Acer Blue Light Shield protects your eyes from harmful emissions. 
Pros
Thunderbolt 4 port technology 
Purified voice with AI noise reduction 
Charcoal black color 
16:9 aspect ratio
Cons
Only a 60Hz refresh rate
Battery drainage issue
HP Pavilion Ryzen 5 Hexa Core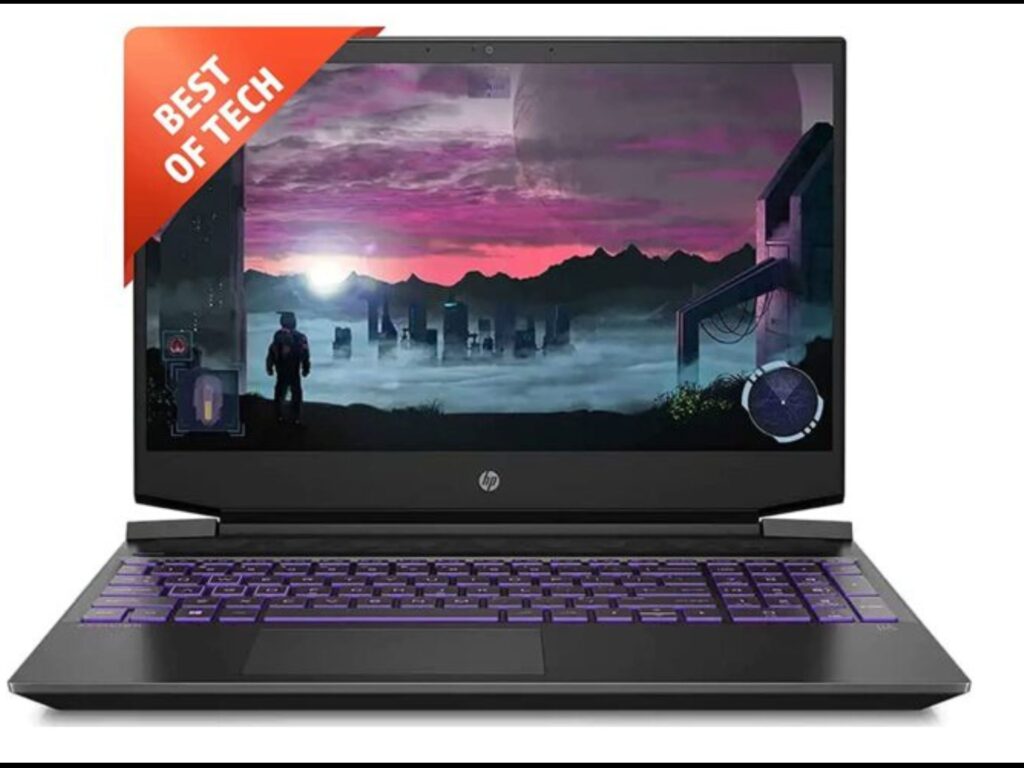 The HP Pavilion Ryzen 5 Hexa Core Laptop never fails to deliver the optimum gaming experience. You get the best graphics with the NVIDIA GeForce GTX 1650. In addition, the Realtek Wi-Fi 6 and Bluetooth 5.2 combo delivers superior connectivity. The default memory is 8 GB DDR4, which is enough for a standard gaming laptop. All in all, this HP gaming laptop is definitely worth every penny you spend.
Features:
The display is outstanding with full HD WLED backlit IPS anti-glare technology on a 15.6 inches screen.
The laptop features AMD Ryzen 5 5600H processor.  
McAfee Live Safe 30-day free trial antivirus is available by default. 
The dual fan system ensures advanced thermal cooling. 
Pros
Budget gaming laptop
Windows 11 pre-installed 
1080 P resolution
16 MB L3 cache 
Speaker output good
Cons
Memory expandable up to 16GB instead of 32 GB 
60 Hz refresh rate may generate game lag
Battery drain issues may persist 
DELL Ryzen 5 Hexa Core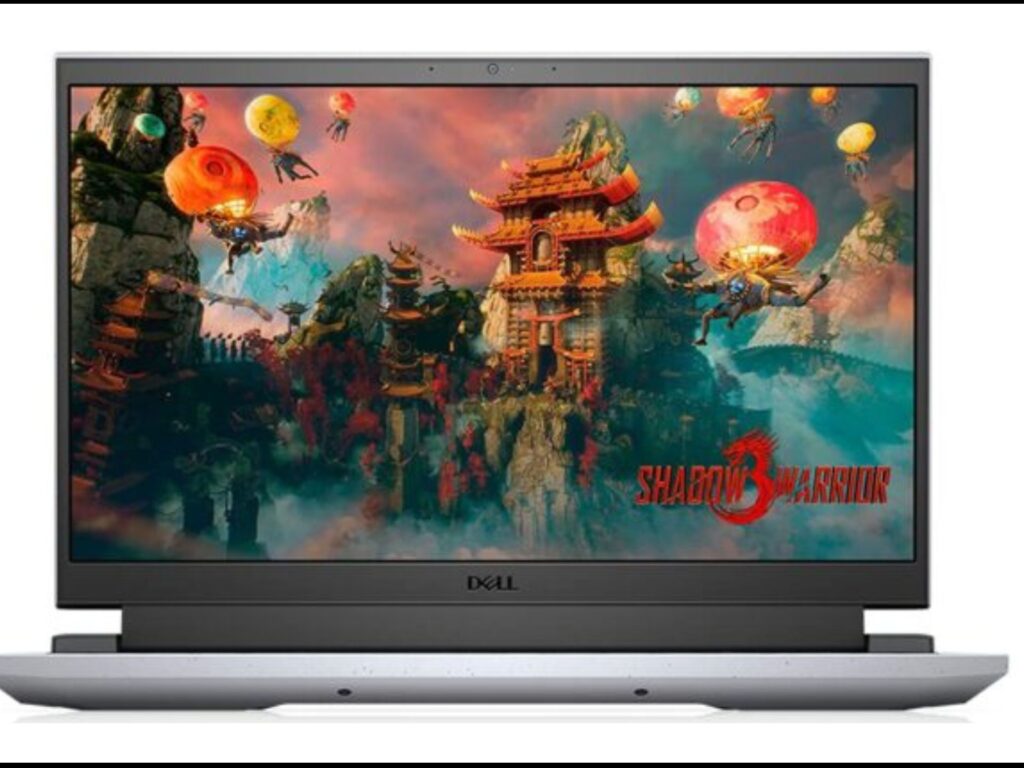 Last but not the least, the Dell Ryzen 5 Hexa Core should feature on the radar of every gamer looking for the best gaming laptop. Despite being in the above-average price range, the laptop promises to deliver incredible gaming power, thanks to the AMD Ryzen 5 5600H processor. Furthermore, the 8GB DDR4 memory complements the full potential of the laptop.
The solid-state 512 GB hard drive delivers on its promise of an amazing all-around gaming experience. The best deal on this at only Rs 81,519, offering a whopping 30% discount on its original price.
Features:
The AMD Ryzen 5 processor and 16 Mb cache deliver an optimum gaming experience.
The laptop has one of the most advanced graphics systems equipped with the NVIDIA GeForce RTX 3050. 
It has an orange backlit keyboard.
It has a USB 3.2 hard drive interface. 
Pros
GameShift technology at F9 Key 
15.6 inches FHD display 
Killer Wi-Fi 6 technology capable of 2.4Gbps data connectivity 
3ms response time 
4 large exhaust vents keep it cool 
Windows 10
Cons
Optical disk drive absent 
Battery drainage issue
Conclusion
Get a good gaming laptop now! It can be a real game-changer in how you enjoy your obsession with video games. The world of gaming keeps evolving to offer a deeper and more engaging experience.
The caliber of a true gamer is tested the most in the ability to make sharp decisions in the nick of time. The same goes for your decision of buying the right laptop. Before you hit that 'add to cart' button on Flipkart or Amazon, always make sure that you compare the specs of the best laptops in town.
Let there be games!