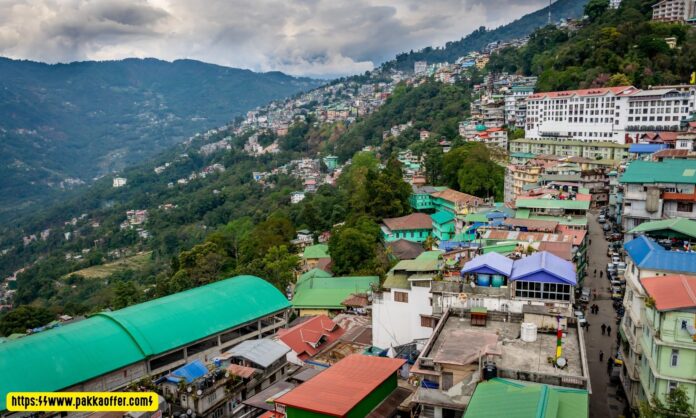 Beautiful vistas, the stunning grandeur of snow-capped mountains, and the pristine ambience of unspoiled nature are some of the features that make hill stations in India recognized around the world. Tourists flock to these hill stations to revel in the mesmerizing scenery and the crisp mountain air, as well as to rejoice over a profound experience that can be cherished forever.
If you are planning a vacation this summer and looking for an ideal place to visit with your family and friends, this article may be of immense help. We will take you through a list of 10 top hills stations in India that have to be on your bucket list. You can look out for the discount offers and MakeMyTrip coupons to save on your next trip and make your vacation a venture worth exploring.
1. Nainital, Uttrakhand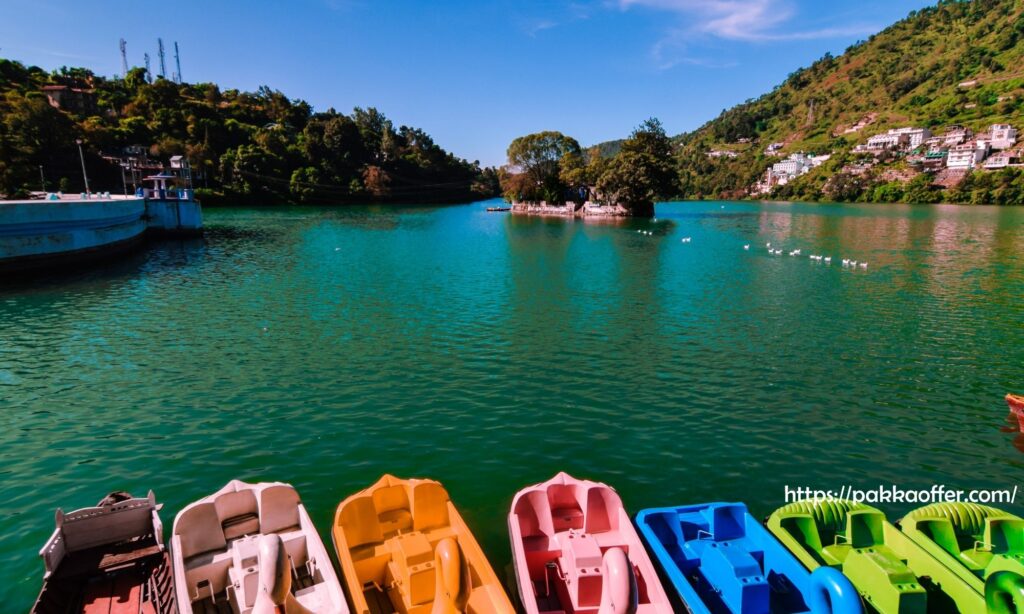 This beautiful hill city will surely enchant you if you are lured by lush green meadows, snow-capped mountains, and the glittering waters of the lakes. Also known as the 'Lake District', Nainital is cosily nestled in the foothills of the Kumaon ranges of the Himalayas. Nainital's pleasant climate and easy accessibility to major cities make it one of the most preferred holiday destinations among families and couples. This hill city is adorned with elegant colonial structures that attract visitors from around the country. If you are in Nainital, you would love to go boating in the beautiful Naini Lake and gorge on some of the best Garhwali and Kumaoni delicacies.
2. Manali, Himachal Pradesh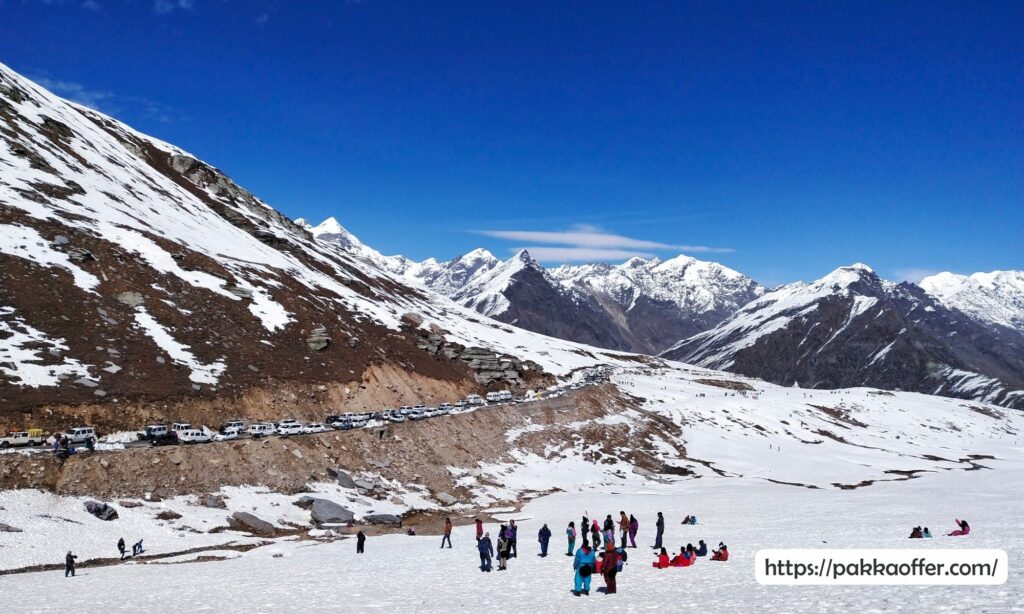 Imagine yourself amidst the sprawling meadows, joyfully gushing streams and mesmerizing views of Pir Panjal and Dhauladhar ranges. Yes, you are in Manali! One of the most preferred places by the young who are looking for an amazing holiday full of adventures and fun. Manali offers various trekking options and a host of other activities like skiing, paragliding, horse riding and zorbing that attract people, young at heart. One of the best among the easy to reach hill stations in India, Manali provides travellers with ample home-stay options besides luxurious hotels and resorts. You can also explore the twin town of Kullu for its abundant attractions like waterfalls, trekking trails, museums, religious places and beautiful apple orchards.
3. Ooty, Tamil Nadu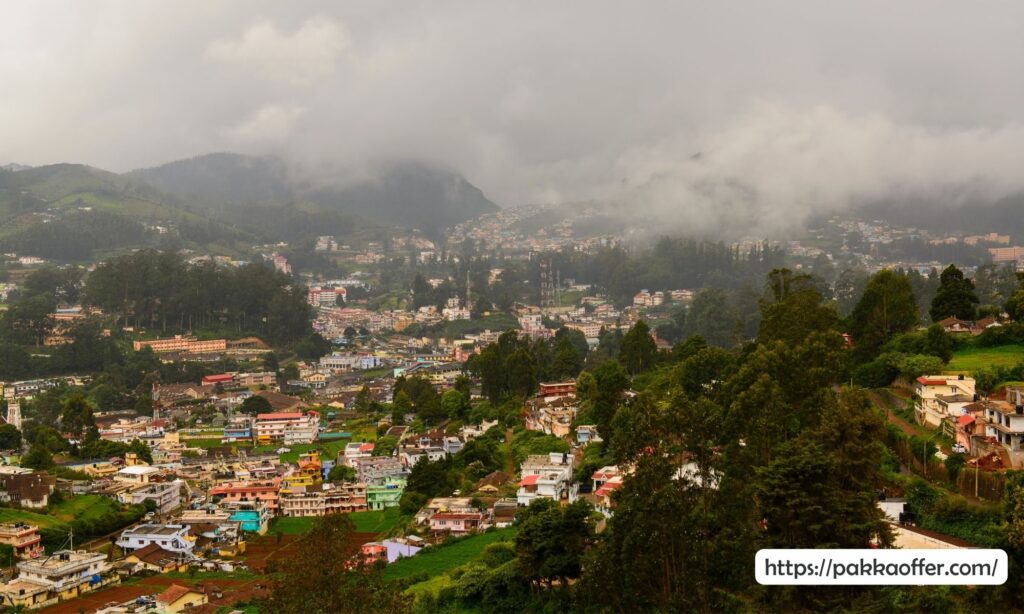 Snuggled among the Nilgiri Hills, Ooty is the most loved destination by families as well as by couples from the nearby regions. You will admire this beautiful hill station for its charming colonial architecture and the panoramic views of the Nilgiri mountains. Ooty is famous for its tea gardens, boisterous waterfalls and the lush greenery of the Nilgiri forests. It was once the summer headquarters of the East India Company but today it serves as a pristine getaway for travellers looking for a relaxed and comfortable vacation.
4. Shimla, Himachal Pradesh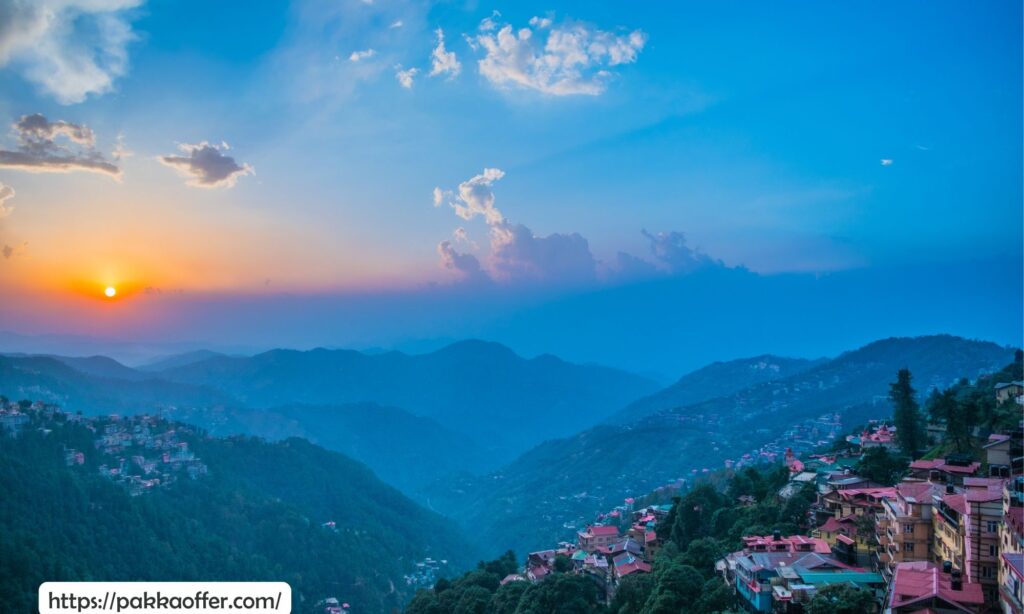 One of the most popular and best hill stations in India for honeymoon and family getaway, Shimla deserves to be in every listing of the topmost hill stations in India. Once the summer capital of British, Shimla still preserves its enchanting colonial architecture besides the popular Mall Road and the ridge, hosting restaurants, cafes and shops. Shimla is well connected with the major cities due to its proximity to the city of Chandigarh. Once you are in Shimla, remember to take the ride with the narrow gauge train from Kalka to Shimla, this being a UNESCO listed World Heritage site.
5. Mussoorie, Uttrakhand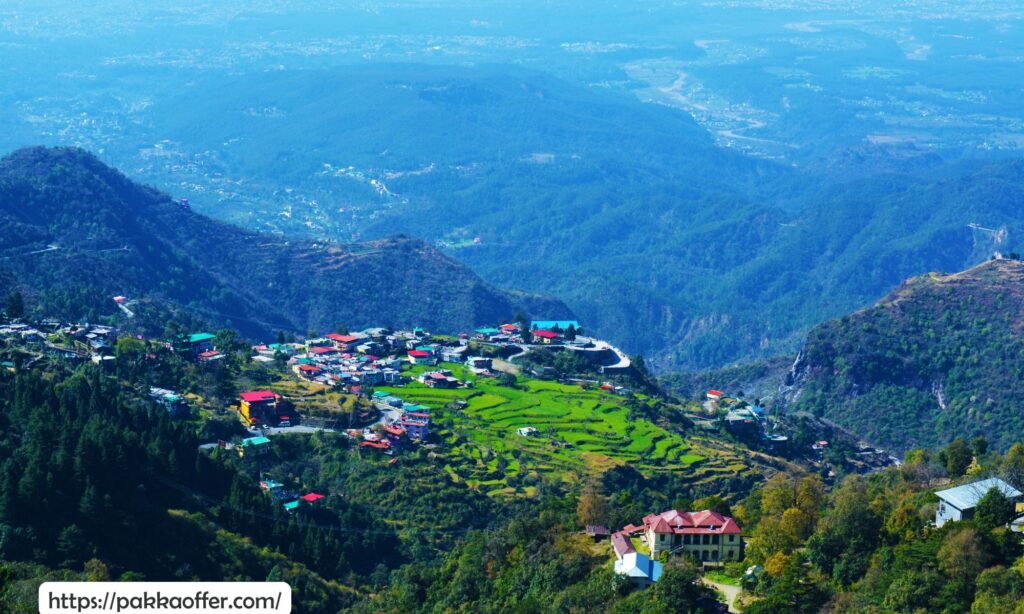 Also known as the 'Queen of The Hills', Mussoorie has everything enthralling to make your vacation a memorable one. Besides offering stunning views of the Himalayas in the north and the Doon valley in the south, Mussoorie has everything that a passionate vacationer would expect it to have. You can take the cable car ride to Gun Hill and witness the abundance of the natural beauty of this mesmerizing hill city and the surrounding areas. Mussoorie has a cool and pleasant climate throughout the year and it was once the summer capital of the British. One can see the archaic architecture still prevalent in the structures of those times like the old churches and the hotels.
6. Munnar, Kerala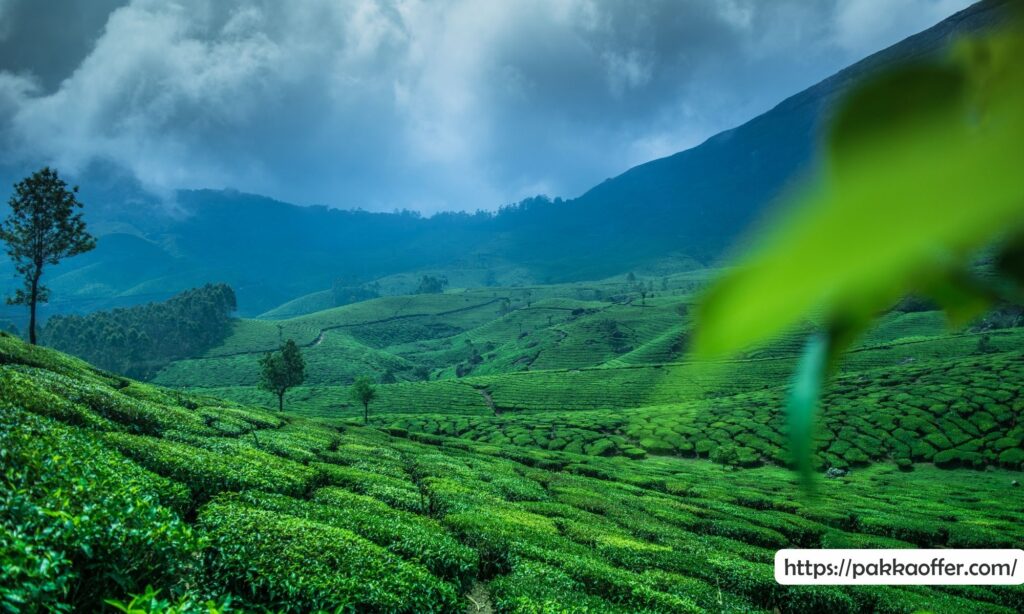 Nestled in the Western Ghats, Munnar is a popular holidaying destination for travellers across the globe. It is famous for its tea estates, lush greenery and mesmerizing scenic beauty. It is also a sought after hill station for honeymooners owing to its romantic ambience and stunning scenery. Munnar, which was once the summer retreat for the British Generals is now a haven for travellers who love activities like trekking, camping, paragliding and boating. You can also shop for a variety of homemade chocolates, tea, coffee and spices like cardamoms, cloves, nutmeg and cinnamon at its local market.
7. Darjeeling, West Bengal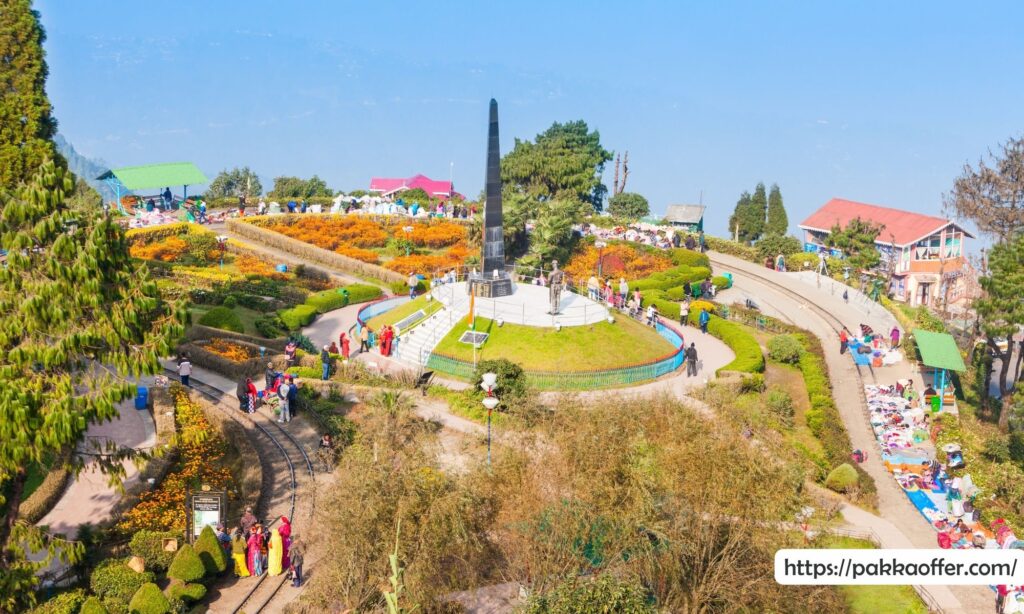 Abundantly rich in natural beauty and famous for stunning tea plantations, Darjeeling should be on every avid traveller's bucket list. It was once the summer capital of India under British rule. The Queen of Himalayas, Darjeeling has a very pleasant climate throughout the year and mesmerizing sights of the mountains that make it a preferred destination for families and couples. Some of the most popular attractions of the place include botanical gardens, monasteries, a zoo and the Ropeway cable car, which is the longest in Asia. One can also enjoy a beautiful sunrise over the mountains at Tiger Hills and devour a cup of locally brewed 'Darjeeling Tea' for a memorable experience.
8. Gangtok, Sikkim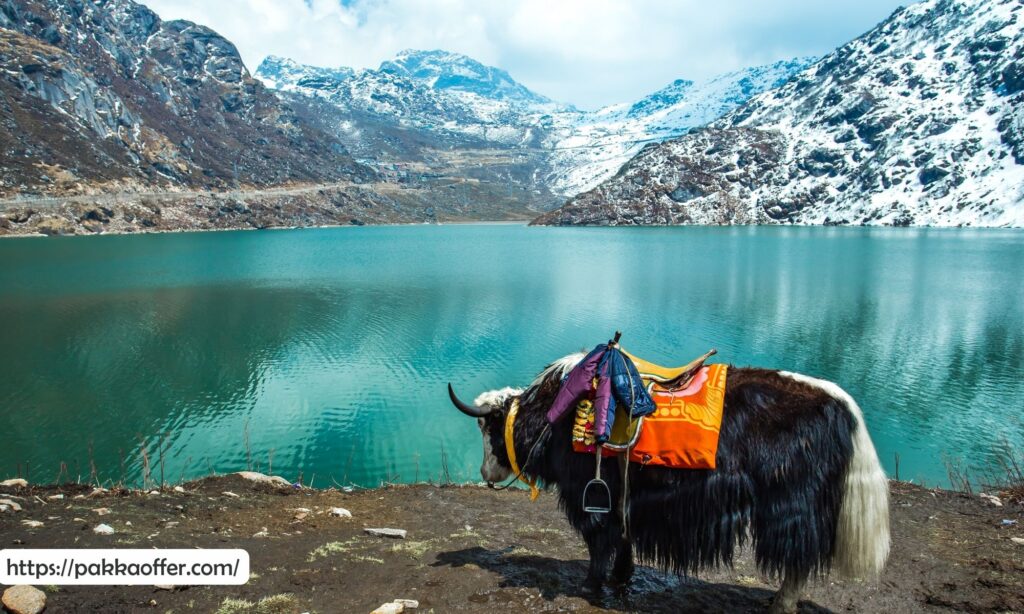 Known to be the gateway to Sikkim, this capital city is alluringly captivating and richly abundant in natural beauty. It is one of the most popular holiday destinations in the North-East that offers various adventurous activities to travellers. If you are an adventure freak, you will love to dive into activities like trekking, camping and river rafting in River Teesta. You may also visit religious sites such as the famous Enchey Monastery, Ganesh Tok, Rumtek Monastery and others. Gangtok is a perfect example of blended culture and one can enjoy the harmonious spiritual and cultural activities here. If you prefer a peaceful and serene place to hang out for your vacations, then Gangtok is surely going to be your favourite destination.
9. Kodaikanal, Tamil Nadu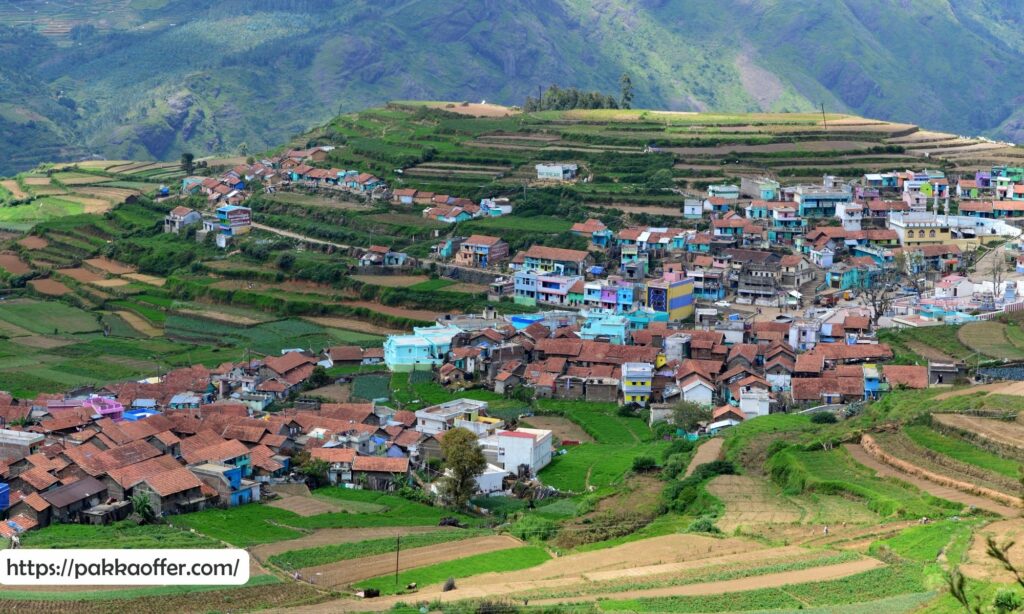 Meaning 'the gift of the forests', Kodaikanal is on every traveller's wish list for sure. Reason? Well, it is one of the most picturesque hill stations in South India. It is a lakeside resort town popular for its misty cliffs, beautiful climate and stunning scenic charm. Kodaikanal is nestled on the slopes of the Palani Hills at an altitude of 7200 feet above sea level. Kodaikanal offers serene locations that help you stay connected to nature and forget about the stressful city life. If you are looking for a quiet, rejuvenating vacation, then Kodaikanal is the place to be. You can indulge in activities like trekking and biking, or stroll through the sprawling forests around the city.
10. Auli, Uttrakhand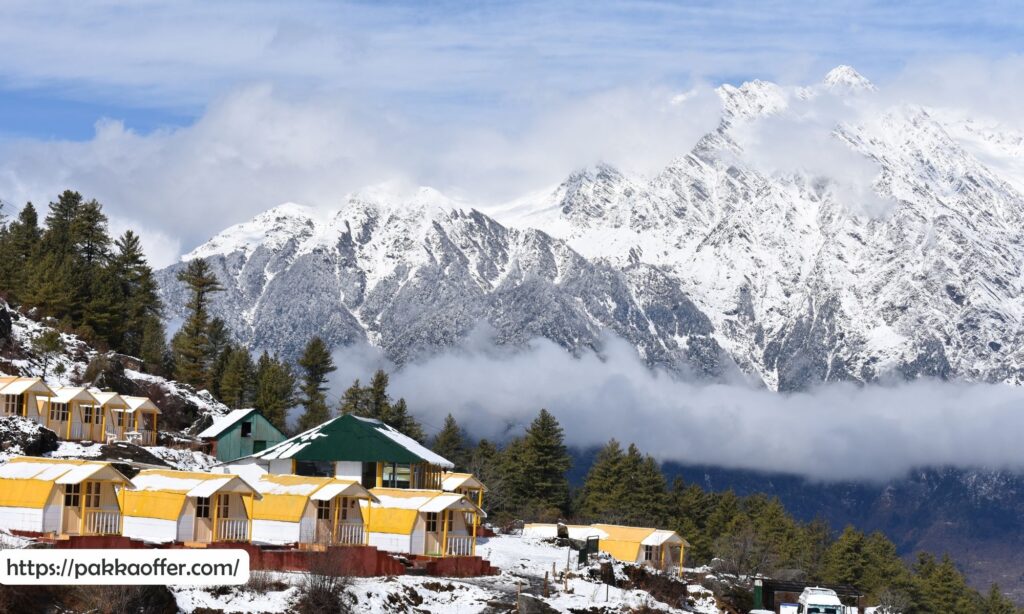 Known as the 'Skiing destination of India', Auli is a preferred destination for Skiing lovers. Overly abundant with natural beauty, Auli is a hill station that is a host to mountains like Nanda Devi, Mana Parvat and Kamat Kamet. Besides being the ultimate skiing destination in India, Auli also offers numerous trekking opportunities to its visitors in the Garwal Himalayas. One can enjoy the spectacular views of the snow-capped mountains besides a stroll into the various apple orchards. Old oaks and pine trees add to the charm of this breathtaking hill station and the clean environment plays a major perk.
11. Gulmarg, Union Territory of Jammu and Kashmir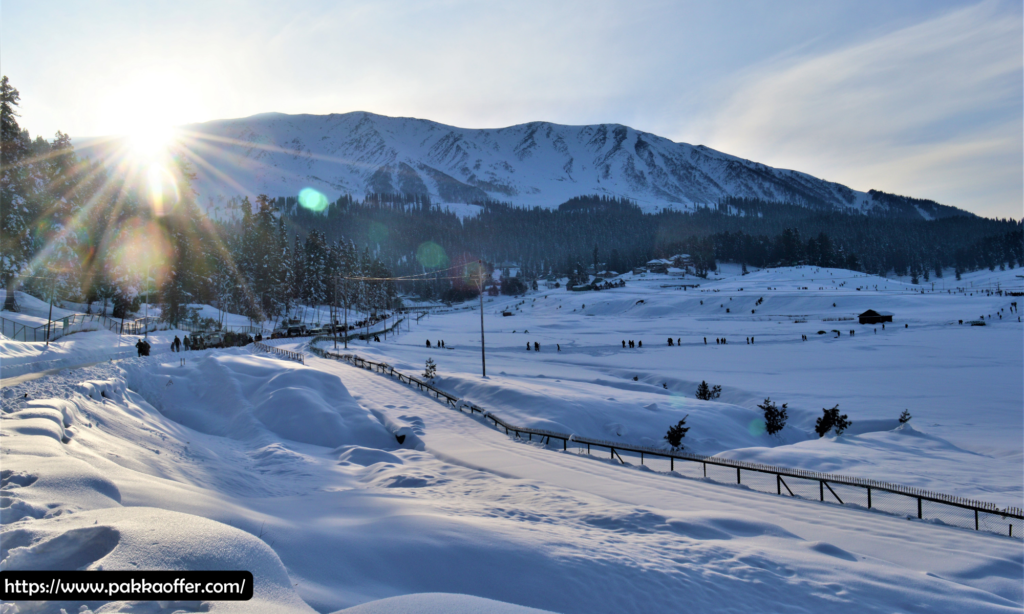 Gulmarg is yet another popular choice for people in search of stunning places offering serene and mesmerizing environs. A popular skiing destination in Pir Panjal Range, this hill station is surrounded by the snow-clad Himalayas and deep ravines. The evergreen forested valleys of Gulmarg make it look like a paradise on earth and a major attraction among tourists throughout the year. The Indian Institute of Skiing and Mountaineering located on this beautiful hill station has made it an absolute adventure hub that offers courses like trekking, mountaineering, snowboarding and skiing for adventure enthusiasts.
Conclusion
Vacations call for a break away from the hustle and bustle of the cities and despairing souls yearn for an environment that is relaxing and completely appeasing. Mountains are the perfect place to find solace and peace, and families prefer to flock to the hill stations in search of tranquillity. There is a wealth of natural beauty in India but you have to reach out to it. There are many easy to reach hill stations in India which you should consider going this vacation. MakeMyTrip brings mmt promo codes to help you reach your favourite destination and enjoy your vacations to the fullest. If you too are planning a vacation this summer, then this article must have been of help in letting you decide on your favourite spot. Has it?