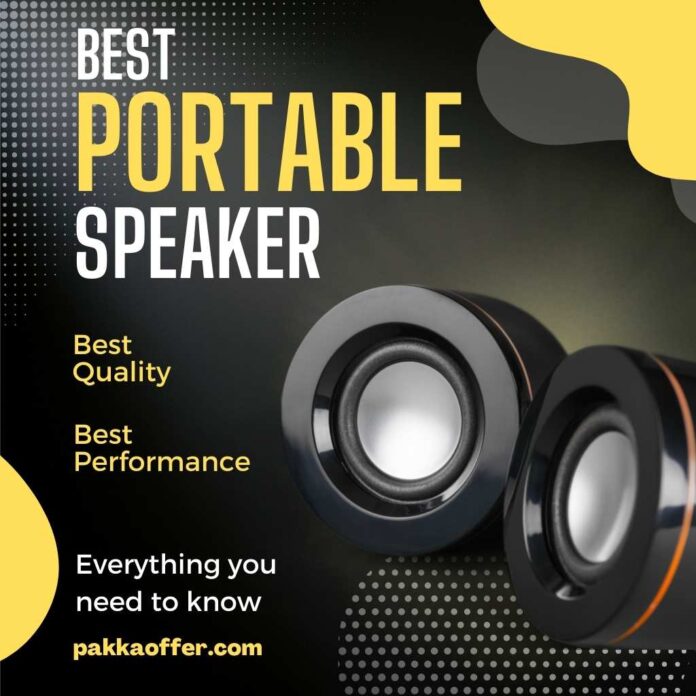 The music never leaves you! Thanks to the best portable speakers, you can groove into your favorite tunes anywhere on the move. A wide array of portable speakers is available these days, from the basic to the bass.
You need to focus on the key aspects of buying a portable Bluetooth speaker. These include design, battery life, audio quality, and of course, the price. We understand that it can be confusing to hit the right note if you are only depending on hearsay. That's why we did the homework, and tried the best portable speakers India, and here are the results.
Tribit XSound Go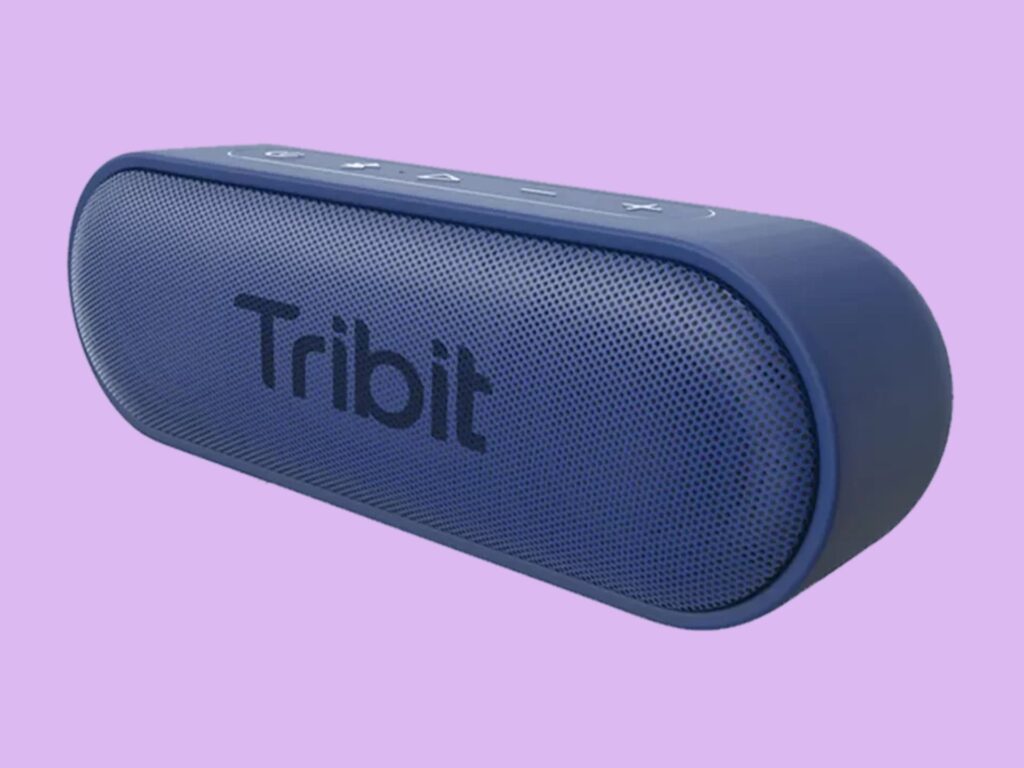 The Tribit XSound Go is one of the best speakers money can get. It boasts an over-the-top sound quality that maintains its consistency even at the highest volume. It delivers a rich bass experience, complemented by clear mids and the perfect highs. At 390 gm, it is one of the most lightweight speakers to carry with you wherever you go.
Features
The rechargeable Lithium-ion battery can sustain speaker function for 24 hours of continuous usage.
You can use the waterproof speaker even in wet environments like the shower or at a pool party.
It comes with a tear-resistant strap to use the speaker wherever you go.
It has a type C charging port.
Pros
Dual 8 W high-performance drivers
24 hours non-stop
IPX7 waterproofing
Bluetooth 5.0 technology
Universal compatibility
Built-in mic
Cons
Bluetooth connectivity can be problematic
Takes a long time to charge
Available only in black
Overall, it is a great speaker in the price range. You can get this amazing product from Amazon. Most reviewers rate it as the best portable speaker with mic.
Sony SRS-XB33 Extra Bass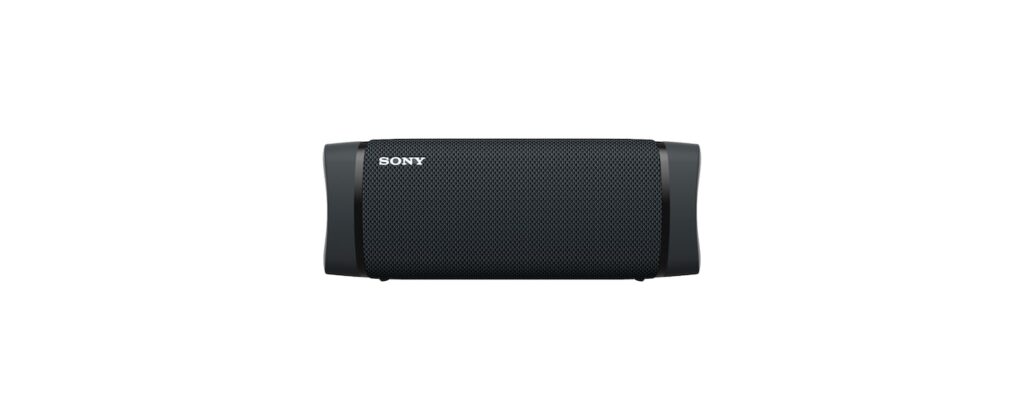 For a lot of people, Sony happens to be the first choice when it comes to music technology. The Sony SRS-XB33 happens to be a great buy with all the perks you can expect from a Sony audio device. The speaker promises and delivers a richer and more powerful sound quality. It's a popular product on Amazon with more than 5,000 user ratings.
Features
The EXTRA BASS speakers deliver a powerful sound quality for a highly rewarding experience.
The battery life can sustain the speaker for 24 hours straight.
The extra bass mode can sustain up to 14 hours of continuous battery life.
The speaker has an IP X67 waterproof rating.
The party-connect feature helps to connect simultaneously with 100 wireless speakers and multiply the effect.
Pros
Extra bass sound
Long battery life
Built-in mic function
Google voice assistant feature
Available in red/black/blue/green
Cons
On the expensive side
Battery life can be weak
Sony SRS-Xb 13 Extra Bass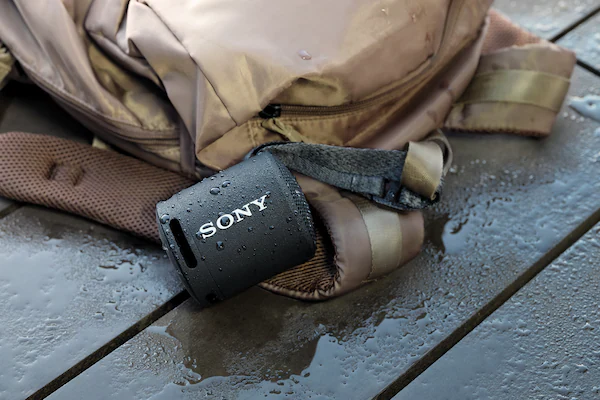 If you are looking for a Sony product but don't want to burn a big hole in your pocket, this speaker can be the perfect option. Despite its small size, the speaker delivers amazing sound quality thanks to its powerful audio technology. It is available with a strong tear-resistant strap that makes it easy to carry wherever you go.
Features
The speaker has a passive radiator that effortlessly delivers amazing sound quality on low-range tones.
It runs on the sound diffusion processor technology to deliver amazing audio quality.
It is a lightweight speaker, weighing only 253 gms.
The peak power handling range is 13 watts.
Pros
Extra bass
Sound diffusion processor
Waterproof and dustproof
Fast Bluetooth pairing
IP 67 waterproofing rating
Hands-free calling
Cons
Only 16 hrs battery life
May have Bluetooth issues
Cheap microswitches
The product is available on Amazon at a discounted rate. It is a widely-purchased product with more than 11,000 ratings.
Zebronics ZEB-County Wireless Bluetooth Speaker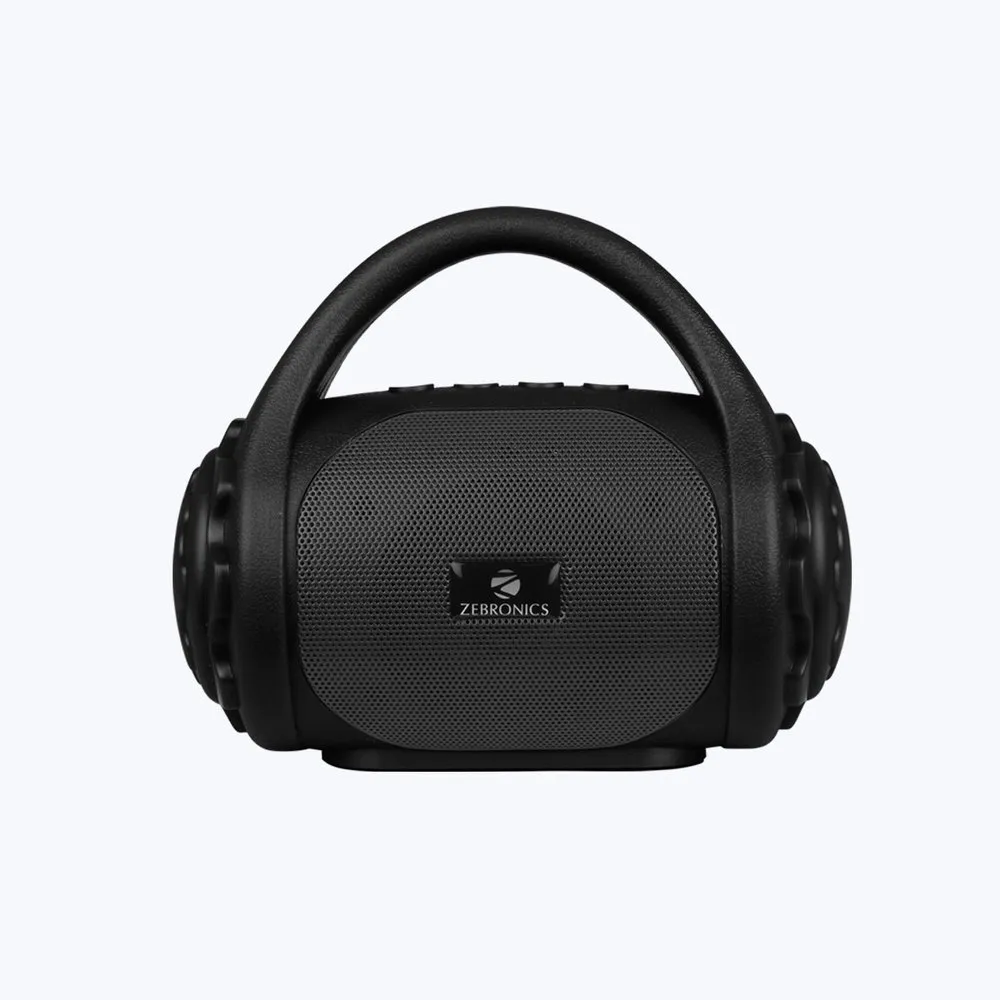 A portable speaker can't probably be cheaper than the Zebronics ZEB-County wireless speaker. Its massive popularity is evident from the thousands of user ratings, more than 61,000 of them. The Bluetooth speaker with a supporting carry handle sports a retro design made popular in the 80s and 90s all over the world. A lot of users think that it's the best Bluetooth portable speaker India.
Features
It is a compact portable speaker with an interesting retro design.
The speaker has multiple connectivity options such as USB/BT/micro SD and AUX.
You can easily switch to the FM mode and enjoy popular songs non-stop.
The Bluetooth speaker also comes with a call function.
Pros
Pocket-friendly
Speaker impedance 4 ohms
Multiple connectivity options
1-year warranty
Weighs only 390 gms
Multiple color options
Cons
Issues with sound quality
Not waterproof
This fantastic speaker is in stock at the Amazon store right now!
Zebronics Zeb-Music Bomb X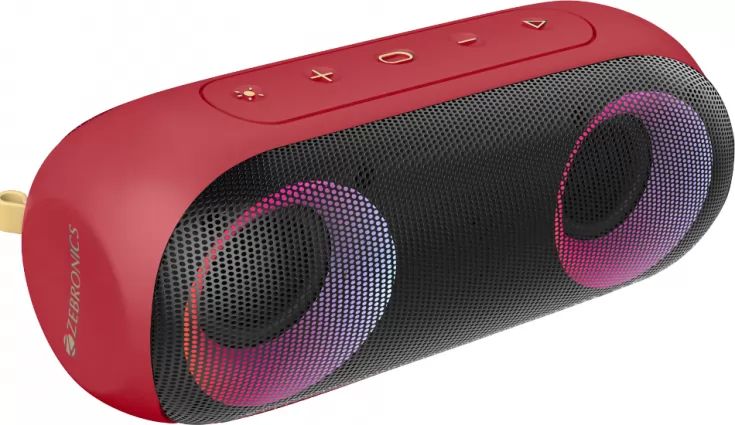 Still digging Zebronics products? You can definitely try the Zebronics Zeb-Music bomb X portable speaker. The speaker boasts powerful dual drivers with a 20 W output. The sound quality is excellent and the speaker gives you good value for money. Zebronics is a fast-growing brand in the portable speaker category, and it is worth giving it a try.
Features
The 4000 mAh battery can sustain 20 hours of playback time with 50% volume.
The speaker boasts multiple connectivity options including USB input, AUX, and Bluetooth.
The attractive speaker has 9 RGB light modes.
Take the IPX7 water-resistant speaker to the beach or to pool parties.
The speaker has stylish modern vibes.
Pros
Stylish design with 9 RGB modes
Powerful 45 mm dual drivers
Easy carry metal hook
Affordable price range
Cons
Total harmonic distortion of 4 dB
Lighter models are available
Get this cool speaker from Amazon! It's a fair deal, given the amazing qualities of the stylish gadget.
Tribit Stormbox 24 W Bluetooth Speakers
Get this powerful portable speaker if you are in the market for the most bass you can gain out of a portable speaker. It promises to offer a 360-degree auditory experience that fills up the wall-to-wall resonance with amazing sound quality. Experience the minutest details of tone variations that music offers you on any given day.
Features
The speaker boasts of an innovative XBass technology that can deliver the most perfect auditory experience.
The 360-degree surround sound technology ensures you can distinguish clearly between bass, mids, and treble.
The IPX7 waterproofing makes this gadget a perfect fit for pool parties and shower music.
The device runs on two 2600 mAh rechargeable li-ion batteries that can provide 20 hours of continuous music.
Pros
XBass technology
360-degree immersive music
Fully waterproof
20 hours playtime
24 watts peak power handling
Attractive design
Cons
Lighter models are available
May have waterproofing issues
May have battery issues
This cool speaker is in stock on Amazon. Without a doubt, it is one of the best portable speakers India.
JBL Go 2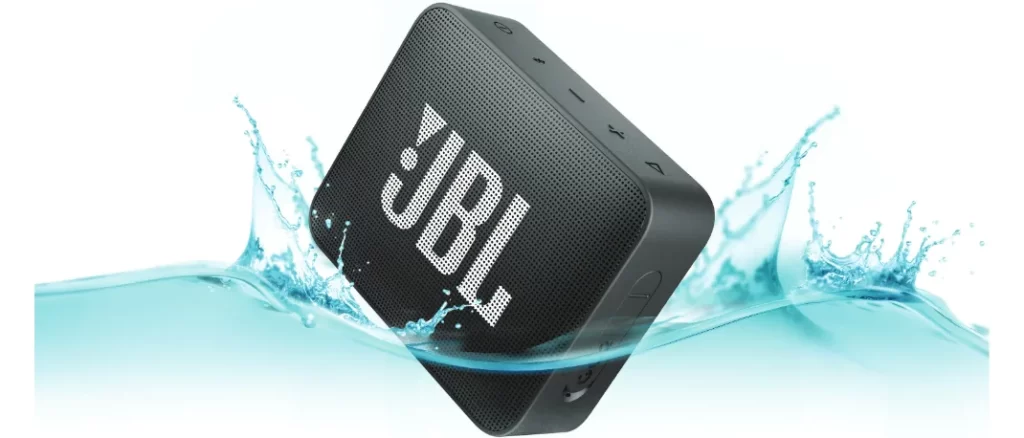 Get it if you are looking for a simple Bluetooth speaker with no frills attached. The attractive square design of the JBL product stands out uniquely among the hosts of other speaker designs in the market. The inbuilt noise cancellation speakerphone ensures that you have the most perfect auditory experience ever. Sound veterans rate it as the best JBL portable speaker in the price range. You can get it for under 2000 from Amazon. The product is currently available with a whopping discount.
Features
It releases the signature JBL sound which makes it a unique brand.
The speaker has a wireless Bluetooth streaming function.
It also has audio cable input.
The signal-to-noise ratio is 80 dB.
It is probably the most lightweight product at only 184 gms.
Pros
Attractive handy design
12 color options
10 cm height
Noise cancellation speakerphone
IPX7 waterproof design
Cons
Only 5 hours of playtime
Google Assistant is not available
JBL Charge 4 Portable Bluetooth Speaker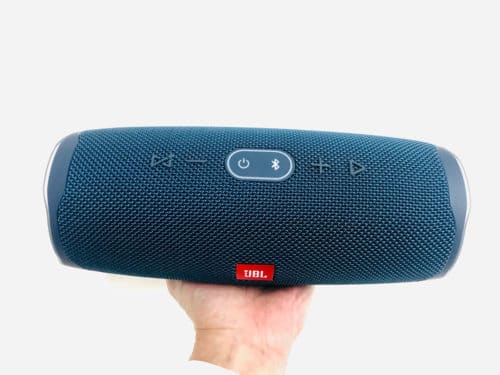 This tabletop-type portable Bluetooth speaker from JBL is sufficient to fulfill all your auditory needs perfectly. Enjoy the signature JBL sound with rich bass, perfect treble, and crystal-clear highs. JBL always incorporates innovative bass technology in all its products and this speaker is no exception. The bass radiator of this spectacular speaker does its intended job of delivering a stunning musical experience.
It's a popular product in the Indian market with more than 28,000 user ratings at its kitty on Amazon. Purchase this speaker at a discounted rate from Amazon right now! It is the best JBL portable speaker in this range.
Features
The speaker has multiple connectivity options including wireless, AUX, Bluetooth, and USB connectivity.
The inbuilt rechargeable battery can deliver an astounding playtime of up to 20 hours of continuous playing even under optimum sound settings.
The IPX7 waterproofing technology means that it is the perfect fit for the most exciting pool parties.
The JBL-connect system lets you create your own music ecosystem with connected JBL speakers and amplify the sound as much as you want.
Reset the Charge 4 speaker by pressing the volume and Bluetooth switches at the same time for a few seconds.
Pros
Dual passive bass radiators
Smart design
IPX& waterproofing
20 hours playtime
1 year warranty
Type C USB port
Cons
Somewhat expensive
Weighs almost 1 kg (965 g)
Long charging time
Boat Stone 200 Portable Bluetooth Speakers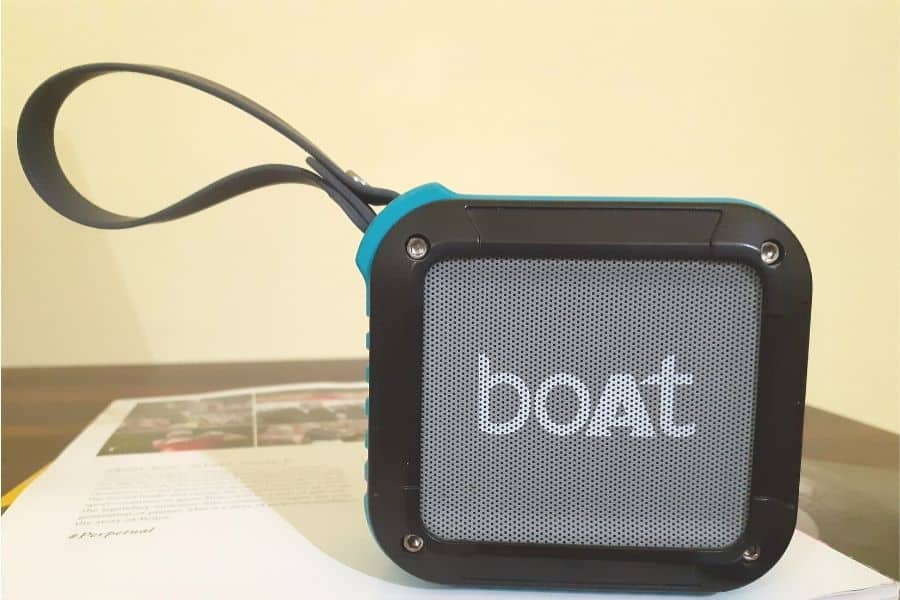 For most people, best portable speakers is either a Boat or a JBL. To be honest, old brands like Sony have become somewhat passé as if they can't balance technology with the price. To each their own, but Boat speakers are definitely worth a try.
The competition between Boat and JBL is evident from the fact that the Boat Stone and the JBL Go 2 have a similar square design. Nonetheless, if you are to compare, then Boat Stone 200 seems better with its 10 hours of battery backup. The JBL speaker is priced almost double and gives a battery backup of only 5 hours.
The Boat product is immensely popular on Amazon with more than 21,000+ ratings.
Features
The ultra-portable speaker snugly fits in your pocket.
The integrated multifunction control lets the user access the device while enjoying its full functionality.
The gadget has IPX6 waterproofing ratings.
Runs on a 1 A battery.
Pros
The super extra bass sound
Trendy design
Signal to noise ratio is 80dB
Weighs only 240 gm
Super cheap
Bluetooth and AUX connectivity
1-year warranty
Cons
Takes 4 hours to charge
Not many color options
Amazon Echo Dot 4th Gen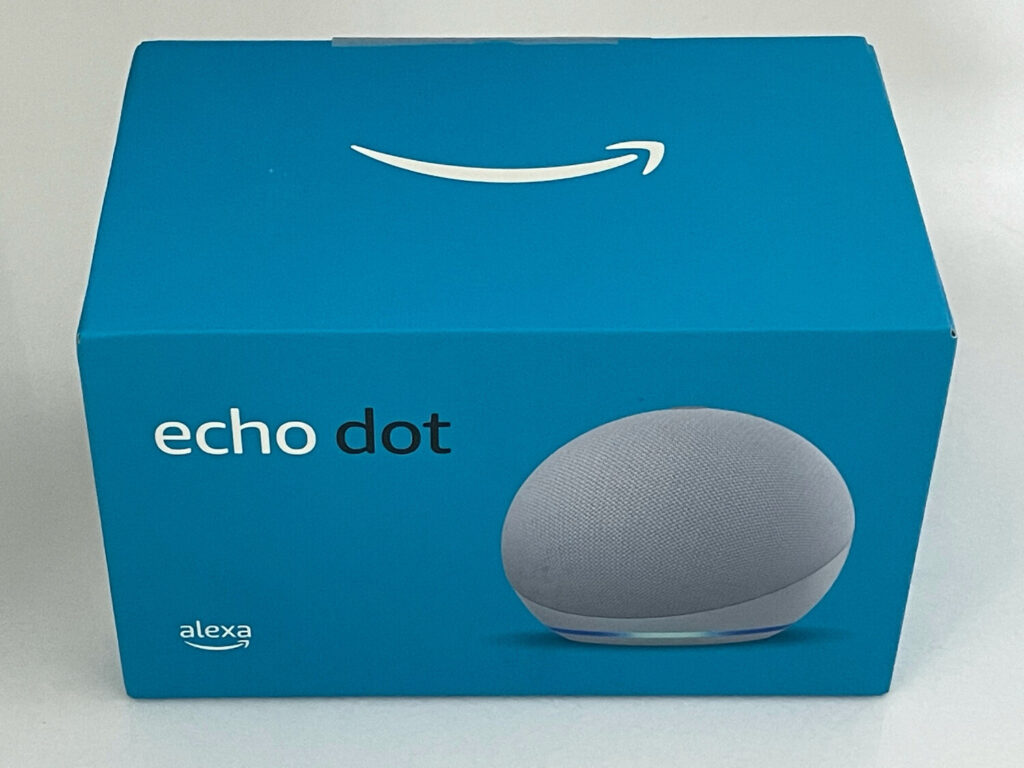 A list of the best portable speakers is incomplete without the Amazon Echo Dot. It sports a unique spherical design and is filled to the brim with all the goodies that Alexa can get you. The spherical design intends and delivers a powerful bass performance, unlike any other speaker you would encounter.
You can use the Echo Dot both as a standalone speaker and connect it with other speakers and headphones. Obviously, you can pair it with your phone via Bluetooth and enjoy your favorite playlists. It's more than just a speaker; it's a voice assistant that transforms your humble abode into a smart home.
However, is it too smart for your sensibilities? Are you comfortable with a powerful microphone recording virtually every audio input in your house?
It is up to you to decide. If your answer is yes, hurry up and get it from Amazon at a discounted rate.
Features
It is a voice-operated speaker.
It has Amitabh Bachchan's iconic voice at your command. Imagine Amit Ji giving you weather updates in the morning and rhyming tongue twisters!
You can connect it to other home appliances like AC, TV, and geysers with smart plugs.
Pros
Cool design
Multipurpose voice assistant
Helps organize your life
Microphone turn-on and off buttons
You can delete your audio recordings 
Lightweight (341.3 gm)
Cons
Privacy issues
Has a steep learning curve
Conclusion
Look up this list of best portable speakers India to decide which one fits your bill. Since the options are so diverse, you ought to take the time to decide the best one. Budget is a prime consideration, and you can get nice speakers even under 1000. However, if you are comfortable spending some more, there are options above 10000 or more.
One thing about speakers: the more you listen to them, the more you appreciate the magic of music!