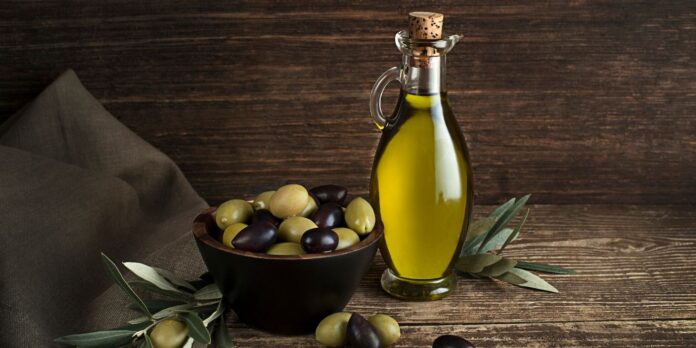 Among all the good things we've been looking up on the internet over the last several months, I believe we need to learn more about the health benefits of olive oil.
Incorporating olive oil into our daily lives in a variety of ways can result in several significant changes. With the easy availability of Olive Oil in the market and using blinkit coupons, you can easily order for your pack and start enjoying its benefits.
This article attempts to construct a list of the incredible benefits of Olive Oil that you need to be aware of.
But before we begin, let's know a few things about the oil which is becoming the world's favourite.
Knowing Olive Oil
Olive is a fruit primarily cultivated in the Mediterranean regions and Olive oil is a fat obtained by crushing this fruit. This oil that has a unique pungent flavour, is used in a variety of ways, in its refined and unrefined form. Different processing techniques are implied to obtain olive oil and reap the olive oil benefits . This results in the different 'grades' of the oil. Olive oil contains heart-healthy monounsaturated fats besides a small amount of polyunsaturated and saturated fats. It is also loaded with powerful antioxidants that help reduce your risk of chronic diseases while benefiting your heart, brain, joints and more.
Types Of Olive Oil
Olive oil is available in the market in different 'grades', which is defined by the method of its extraction. While each type of Olive Oil is considered full of goodness, each 'grade' comes with its share of pros and cons.
The main types of olive oils are:
Extra Virgin Olive Oil (this is the highest quality of olive oil available in the market),
Standard Virgin Oil,
Pure or Blended Olive Oil,
Refined Oil, and
Pomace Oil.
Benefits Of Using Olive Oil:
So, now that we have known Olive oil and the different grades of olive oil available in the market, let's now look at some of the health benefits of Olive Oil, along with its benefits to the skin and hair:
Besides the several health benefits of olive oil, it also helps in countering skin and hair woes. It is packed with Vitamin E and K, which are known to be beneficial for hair and skin.
1. Benefits of Olive Oil for skin: Olive Oil consists of Vitamin E which moisturizes the skin while treating problems like dryness, acne and inflammation. It also helps skin to regenerate and induce elasticity. The antioxidants, fats and minerals present in Olive Oil fight free radicals, thereby improving skin health. Additionally, Olive Oil also prevents the sagging and early signs of ageing and helps rejuvenate the skin. A face pack made with Olive Oil is applied to the face to give a visible result instantly.
7. Benefits of olive oil for hair: Olive Oil is known to bring your dull and lifeless hair to life again. It moisturizes hair and smoothens them while also helping in strengthening them. Being rich in vitamin E, Olive Oil promotes hair health by preventing hair fall and making hair strong. A regular massage also counters split ends. Olive Oil is also a great remedy for dandruff. It reduces scalp irritation and fights other minor hair problems.
8. Improve Nail health: Pale, dull, lifeless or brittle nails are a few of the basic problems most of us face. Olive Oil can help us deal with these problems if it is applied regularly. Vitamin E present in Olive Oil is known to bring back your lifeless brittle nails to life again.
9. An excellent pain reliever: Oleocanthal is a compound noted for its anti-inflammatory properties. It is present in Olive Oil, thus making it anti-inflammatory. Olive Oil can therefore be used as a remedy to pain and inflammation.
10. Has antibacterial properties: Besides the many olive oil benefits, it is also believed to contain nutrients that help kill the harmful bacteria in the stomach. One such harmful bacteria, Helicobacter Pylori thrives in the stomach and can cause stomach ulcers and cancer. Research shows that Extra Virgin Olive Oil fights against the strains of the bacteria.
Wrapping Up:
Olive Oil in its most natural form, like Figaro Olive Oil, is incredibly healthy and brings many benefits when used regularly. Rich in mono and polyunsaturated fats, antioxidants, Vitamin E and K, Iron and other minerals and nutrients, Figaro provides many health benefits of olive oil. To get a pack of this power-packed Olive oil promoting overall health benefits, you just need to go to your favourite Grofers and use coupons for blinkit to order the best Olive Oil and enjoy the many benefits that it offers!